reviewed by Sandra Hoover
My Darkest Prayer is the previously published debut novel by Author S.A. Cosby, now well-known for his award-winning novels Blacktop Wasteland and Razorblade Tears.
This edition is a reissue of the original book with the inclusion of an introduction written by the author sharing his thoughts about this book and what drove him to finally put pen to paper. Having read both subsequent books, it's clear Cosby has honed his writing skills and made great strides in the southern noir genre. I found My Darkest Prayer to be highly entertaining despite the superabundance of graphic violence, superman heroics and general stereotyping of women. Cosby's talent and determination to render stories his way is evident on every page as is his exploitation of the many picturesque viewpoints of southern society and small town people.
Nathan Waymaker is a former Marine and ex-cop who currently lives and works at a funeral home owned by his cousin Walt. Basically, Nate is a bear of a man with a good heart and intentions; however, his barely controlled anger and resentment over the corrupt sheriff's office's mishandling of his parents' death investigation is always one smart remark away from erupting. While the brawls he finds himself in are impressive, showcasing his brute strength and killing skills, they come a little too fast and furious for this reader. After the first few, I got it . . . he's one bad dude. His big, bad persona proves useful when the pastor of a local church is found dead, and Nate is approached by local parishioners with a request that he look into the suspicious death as the sheriff's office is doing what they do best which is absolutely nothing. When Nate sticks his nose in a few dark, rancid closets, suspicions are raised about the dearly departed preacher. It appears he may not have been the holier than thou man his congregation believed him to be. Did his alleged dirty deeds get him murdered? What Nate uncovers leads to a multitude of high octane barroom melees and thwarted attempts on his life as he finds himself on the wrong side of the local bad cops and a notorious gangster.
My Darkest Prayer is dark, scrappy, violent and occasionally funny. Cosby has a wry sense of humor that surfaces in larger than life characters like Nathan Waymaker, serving to smooth over more graphic scenes. The first person narration by antihero Nathan Waymaker lands readers in the midst of the supercharged action while also giving them a glimpse of Nate's vulnerabilities and motivations. Flamboyant support characters round out this cast of misfits, and I'd be amiss if I didn't afford honorable mention to Skunk – the best friend who comes running any time you call – fully loaded and ready to guard your back. And then there's the preacher's estranged daughter turned Hollywood porn queen who won't be shedding any tears for her deceased father.
Southern noir, aka grit lit, is stereotyped by stark violence, depressing poverty and characters who tend to be larger than life – those with the capability to survive by their quick wit and/or brute strength, and in this regard, Cosby nails it. My Darkest Prayer is raw, brutal and gutsy – a virtual bloodbath of violence with a super antihero who repeatedly takes on three or four men at a time and walks away . . . not unscathed, but generally walking under his own power. I'm a fan of Cosby's work – even when I find myself cringing at the grotesquely exaggerated attributes of women repeatedly emphasized in My Darkest Prayer. Ditto for the overstated sexual appeal and prowess of our superhero. In my opinion, the author demonstrates more restraint and finesse in these areas in later books. It bears repeating that this was Cosby's first published novel, and honestly, it's a brilliant piece of work plot wise if you can get past the reiteration of violence, profanity and street references to well-endowed women. As a reader, I'm glad I experienced his later works prior to reading My Darkest Prayer. Otherwise, I might have made a rash decision not to continue reading the work of an author who has become one of my go-to favorites in the genre.
As in subsequent books, Cosby exploits the small southern town setting with its vibrant characters and deep rooted prejudices to relay a story of corruption and revenge, blurring the line between good and evil in My Darkest Prayer. The action is brisk and over-the-top, soaring from zero to sixty within seconds of opening the book as Cosby holds the pedal on the floorboard, burning up the pages until readers cross the finish line. The steady progression of Cosby's work is or will be evident to all who read subsequent books. I enjoyed reading his opening explanation letter and found My Darkest Prayer to be highly entertaining. Recommended to fans of southern noir and high action, fast paced crime novels.
My Darkest Prayer available at: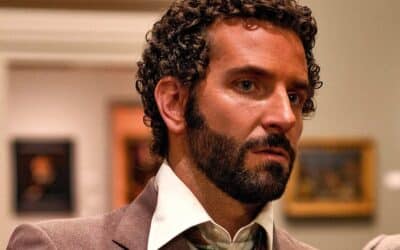 The Allure of Con Artists in Crime Stories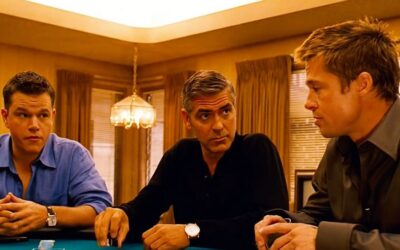 The Most Ingenious Criminal Schemes in Crime Fiction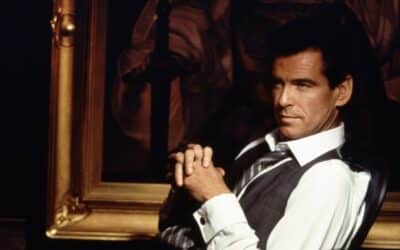 The Intricate Role of Art and Antiques in Crime Narratives