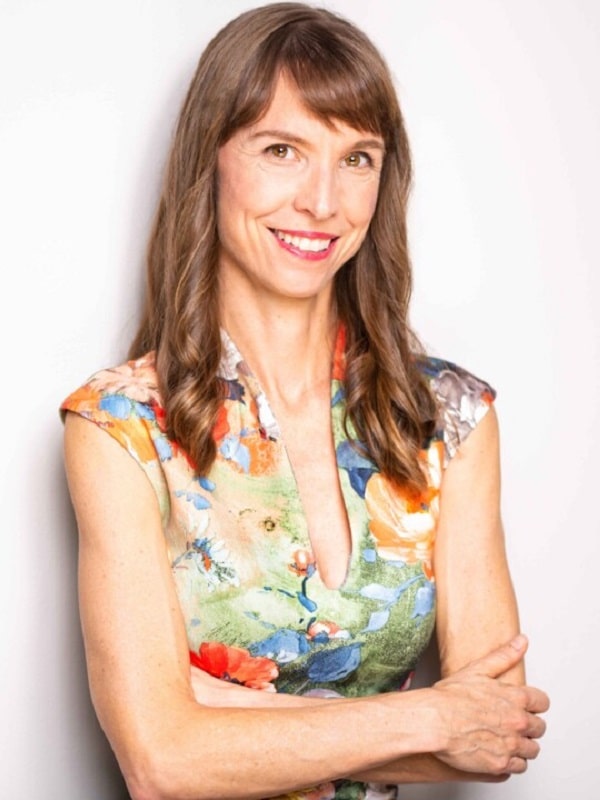 Nita Prose is the author of The Maid, a #1 New York Times bestseller and a Good Morning America Book Club Pick. Nominated for an Edgar Award and winner of the Ned Kelly Award for International Crime Fiction and a Goodreads Choice Award, The Maid has been published in more than forty countries and has sold over a million copies worldwide.
Q. How did the character of Molly Gray evolve from The Maid to The Mystery Guest?
Nita: Molly in The Mystery Guest has matured as a person. She's able to read human behaviors better. The longer she lives, the more she learns. Is that any different from anyone? I don't think so.
It was such a joy to step behind her eyes again and discover the layers of wisdom Molly has always carried within her. Sometimes, to really understand who you are, you have to dig around in your past to make sense of things. And this novel is all about that metaphorical excavation process, one that for Molly ends in hard-earned, dynamic growth.

Q. Could you discuss the role of the Regency Grand Hotel as a setting in the story?
Nita: Hotels fascinate me. They are miniature hierarchies where the highly valued guest reigns supreme at the top of the pyramid and a maid like Molly toils invisibly behind the scenes. But while The Regency Grand appears the very picture of refinement and elegance, as we move through the novel, we discover that it houses many dirty secrets. That's the beauty of a hotel setting: anything can happen behind all those closed doors!

Q. What are you reading right now? What have you read lately that you enjoyed?
Nita: One of my favorite thrillers of 2023 is The Whispers, by Ashley Audrain. It's a gripping, ground-shaking novel about the 3 M's—motherhood, marriage, and midlife. It starts with a neighborhood barbecue among a close-knit group of friends, but when the guests hear through the window a mother yelling at her young son and this same son later falls out of that window, the entire community starts to unravel.

Q. In 2021, a film adaptation of your blockbuster hit, The Maid was announced, with Florence Pugh cast in the lead role. Any update on that? What are your thoughts, in general, about screen adaptations of novels?
Nita: It's a hard time in Hollywood at the moment, as we all know. Writers and actors are fighting hard for their rights, and as such I think a lot of adaptations, including the film adaptation of The Maid, are progressing slowly at the moment.
As for how I feel about the book-to-screen process, it absolutely fascinates me! I have always felt that a film or TV show based on a book is a separate work of art, kind of like a translation. For me, what I'll be most curious and excited about with the film adaptation is seeing the Regency Grand Hotel come to vivid life on screen. My job as a novelist is to offer just enough description for readers to use their imaginations to create the rest, but a film offers a fulsome Technicolor portrait, and what fun it will be to see that whole hotel visually evoked!
Q. What's next? Can we expect more of Molly's adventures in the future?
Nita: I think it's possible that there will be more Molly in the future, but not right away. At the moment, I'm working on something that is a departure from the world of The Maid… and yet, no matter what I write, I cannot escape myself. My style and hallmarks are ever-present; I'm drawn to unusual voices, and I love the experience of stepping so deeply inside of a point of view that I become someone else on the page. I also look for the heart in everything. Because it's that heart—a tender rhythm beating in the background—that's the real mystery my characters are trying to solve.
The Mystery Guest
Molly Gray is not like anyone else. With her flair for cleaning and proper etiquette, she has risen through the ranks of the glorious five-star Regency Grand Hotel to become the esteemed Head Maid. But just as her life reaches a pinnacle state of perfection, her world is turned upside down when J.D. Grimthorpe, the world-renowned mystery author, drops dead—very dead—on the hotel's tea room floor.
When Detective Stark, Molly's old foe, investigates the author's unexpected demise, it becomes clear that this death was murder most foul. Suspects abound, and everyone wants to know: who killed J.D. Grimthorpe? Was it Lily, the new Maid-in-Training? Or was it Serena, the author's secretary? Could Mr. Preston, the hotel's beloved doorman, be hiding something? And is Molly really as innocent as she seems?
As the case threatens the hotel's pristine reputation, Molly knows she alone holds the key to unlocking the killer's identity. But that key is buried deep in her past—because long ago, she knew J.D. Grimthorpe. Molly begins to comb her memory for clues, revisiting her childhood and the mysterious Grimthorpe mansion where she and her dearly departed Gran once worked side by side. With the entire hotel under investigation, Molly must solve the mystery post-haste. If there's one thing Molly knows for sure, it's that dirty secrets don't stay buried forever…