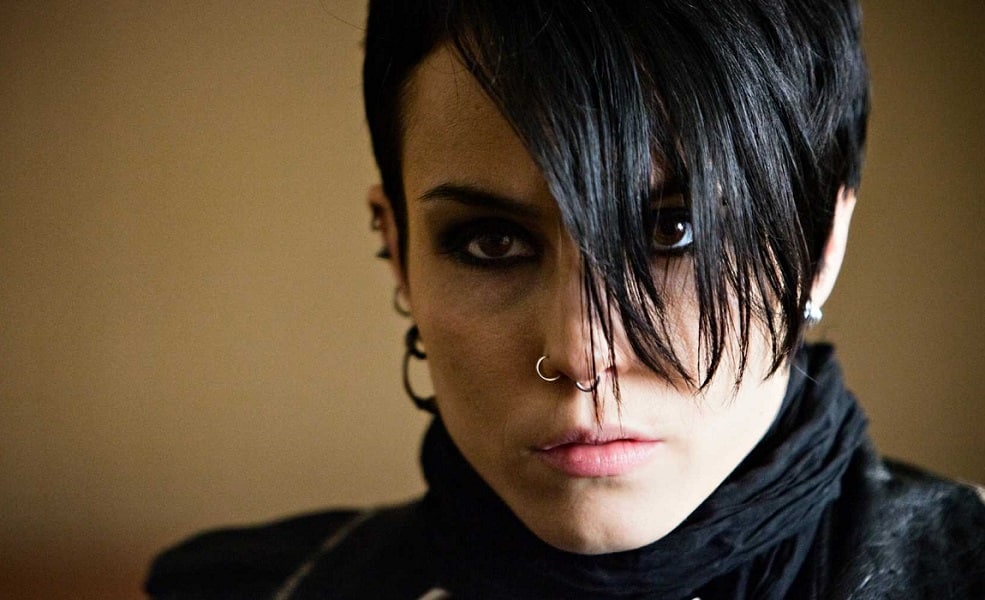 Eight unusual detectives of crime fiction, and why we love them
Mystery and suspense novels have featured sleuths of all sorts since Edgar Allan Poe's C. August Dupin traipsed around the Rue Morgue. There have been police detectives, private detectives, military policemen, amateur detectives, and so on.
There have been series characters that have graced the chapters of dozens of books, as well as one-timers who found themselves thrust into the middle of a mystery by happenstance. Here are some of the more off-beat, unusual sleuths that dignify the pages of some of the best of the genre.
Sherlock Holmes
Let's start with the venerable Sherlock Holmes, created by Arthur Conan Doyle. He wasn't the first literary detective—most credit Poe's Dupin with that honor—but he greatly popularized the genre, starting with his first appearance in 1887's A Study in Scarlet. Holmes, who used morphine and cocaine at times, would become fixated on details surrounding whatever mystery he had been called upon to solve, forgoing food and personal hygiene while focusing his incredible mind on the subject at hand. He plays violin, terribly, to relax. He is disinterested in personal interaction, though he becomes decidedly animated during the investigation of a crime. He does not suffer fools easily and enjoys showing up the poor inspectors from Scotland Yard, which he does on a regular basis.
The books and short stories featuring Sherlock Holmes are a treasure trove—and a must read—for mystery and suspense lovers.
Amos Decker
Next, Amos Decker, created by David Baldacci. Amos is the star of Baldacci's Memory Man series. Amos was a college football star who played one play in the NFL, in which he suffered a near-death experience after a wicked hit. Upon being revived, he found that he had an eidetic memory—total recall of everything, no matter how minor—and synesthesia, a condition by which he "sees" colors that are associated with certain emotions or conditions. Decker also lacks social skills. He comes off as rude and uncaring much of the time. Underlying the social clumsiness is a history of great emotional pain. Decker's wife and child were murdered in their home by an intruder, and he came home shortly afterwards, with the result that every gory detail of the violent deaths of his loved ones is seared upon his perfect memory.
It is his total recall that allows him to solve complex crimes, and Baldacci uses this to create wonderfully entertaining and satisfying mysteries. Thus far, Amos Decker has appeared in six Baldacci novels, starting with 2015's Memory Man. The latest, published in 2020, is Walk the Wire.
Lisbeth Salander
Lisbeth Salander. If you've read the Girl with the Dragon Tattoo series by Stieg Larsson, the mere mention of the name brings a smile to your face. Lisbeth is perhaps my favorite sleuth. She is a computer hacker extraordinaire and math genius whose life experiences have been so utterly horrible that she has become borderline psychopathic—and definitely antisocial—especially towards men who abuse women. However, in contrast to the typical psychopath, Lisbeth has a definite moral compass. The reader comes to love and admire her sense of justice, though sometimes objecting to her methods. Lesbeth is also eidetic, though to a slightly lesser degree than Amos Decker.
She teams up with Mikael Blomkvist, who possesses many of the social graces that Lisbeth lacks, to solve a very complicated mystery in the first book of Larsson's Millennium series. She goes on to star in two more Larsson books that build on the first—The Girl Who Played with Fire and The Girl Who Kicked the Hornet's Nest. After the publication of the third novel, which was the last written by Larsson prior to his death from a heart attack, the series was picked up by author David Lagercrantz, who wrote an additional three novels featuring the Swedish sleuth, starting with The Girl in the Spider's Web.
Lisbeth's physical appearance is very memorable as well, from her facial piercings to her numerous tattoos, to her androgynous body and hair. All in all, she is one of the most memorable characters in all of crime fiction.  
Isaiah Quintabe
Another memorable crime-solver, and one that is very current, is Isaiah Quintabe, also known as "IQ." IQ lives in Long Beach, California, in a high crime area. IQ, an orphan, was raised by his older brother, who subsequently got killed in car accident. IQ, whose name also reflects his high intelligence, uses inductive reasoning to solve mysteries. He takes on cases from all walks of life, typically for people who can't afford a private detective or have gotten ignored by the police in their search for justice. IQ works for whatever the client can afford, including non-cash payments. His prime directive is to right what is wrong, and he has a remarkably high commitment to his personal integrity, sometimes placing his life in jeopardy because of his refusal to bend his principles. As a result of his belief in helping others in need before all else, he is in a constant state of poverty. As such, he often turns to the man he took in as a roommate, Dodson, to help make ends meet. Dodson is on the dodgy side of the law, which makes for a highly entertaining odd couple.
The IQ novels, of which there are 5 (including the latest, Smoke, due out in February of 2021) are written by Joe Ide. The first in the series is aptly named IQ, and was published in 2016. The IQ series provides contemporary characters and problems, in a tough but realistic setting, and offers excellent action and intricate mysteries. Highly recommended!
Flora Dane
Flora Dane is the name of a character created by Lisa Gardiner. Flora appears in several books in Gardiner's D.D. Warren detective series. Flora was kidnapped as a young woman and spent 472 days being physically deprived and sexually assaulted by her captor. In the first Flora Dane book, Find Her, we meet up with her several years after her escape as she metes out vigilante justice on would-be sexual predators. D.D. Warren is the investigating officer for one such incident, and the two eventually become grudging partners in trying to track down another abductee. Flora has very highly advanced survival skills as well as well-honed street smarts. These talents serve her well as she aids Detective Warren with several cases across four novels, which include Find Her, Look for Me, Never Tell and When You See Me.
Flora's struggle to overcome her past—to become more than a "damaged" soul; to regain the joy of life's simple pleasures—permeates these novels and enhances the already urgently plotted prose. These books are not for the faint of heart, but if you want to care about a young woman who has been dealt a really tough hand then you'll love reading about Flora Dane.
Rabbi David Small
Next, Rabbi David Small, created by Harry Kemelman. Featured in a series of books known as the "Days of the Week" series, Rabbi Small presides over a Jewish Synagogue in the 1960's and 70's in Barnard's Crossing, Massachusetts. Each installment of the series, the first of which is Friday the Rabbi Slept Late, includes a controversy within the Synagogue that occupies the Rabbi's time, but also includes a murder mystery that Small is called upon to help solve. His rabbinical skills, especially the "hair-splitting" Hebrew practice of the pilpul, allow Rabbi Small to dissect all the information available to him in such a way as to solve the crime at hand.
The local police chief, Chief Lanigan, learns to trust Rabbi Small's intuition, and continues to seek him out throughout the series of novels, to help him solve crimes.
The Rabbi Small books, though a bit dated, provide excellent mysteries, unique forensic reasoning, and insight into the Jewish religion and religious practices, all with a minimal amount of violence or prurient scenes. I daresay you will not find another fictional sleuth quite like David Small!
Almost done! I have two more fictional mystery-solvers to discuss, and they are two of my current favorites.
Cormoran Strike
Cormoran Strike, created by Robert Galbraith (aka J.K. Rowling), is the star of a series of books starting with The Cuckoo's Calling, published in 2013. The fifth and latest, just published in 2020, is Troubled Blood. Cormoran Strike is a British sleuth who lives in London above his private detective office. He rarely has enough money to make ends meet. He is the illegitimate son of a famous rock star, though the father wants nothing to do with him. He lost a leg while serving in Afghanistan, and has, as the author puts it, "hair like pubes". He has an arms-length romance with his admin/partner Robin Ellacott, who helps him solve crimes that the police can't. Strike is another fictional detective with rudimentary (at best) social skills, who is forced to scrape by on his wits and perseverance.
Strike and Ellacott make another great odd couple, and the reader will enjoy watching them interact almost as much as they will enjoy unraveling the mysteries presented. The action is urgently paced, though not overtly gory.  The romantic tension between Strike and Ellacott provides comedic relief as well as some touching moments.
Stephanie Plum
Stephanie Plum, created by Janet Evanovich, for last. Why? To end on a high note! Stephanie is a bounty hunter extraordinaire (not!). Actually, she's a marginally talented but very lucky bounty hunter. She lives in Trenton, New Jersey, where she interacts with people she's known most of her life, including the raconteur turned all-around decent guy Joe Morelli, who serves as one half of her love interest (the other is Ranger, the mystery man). Stephanie typically leaves her gun at home in the cookie jar when hunting down miscreants, due to her distaste for firearms. When she does bring the gun, she usually forgets to load it. Stephanie solves mysteries through her connections in the Burg (her hometown neighborhood where everyone knows everyone else's business), and through dogged persistence along with her sidekick Lula. No matter how difficult a day she has tracking down bail-skippers, she can always go home for dinner with her hilarious family, which includes mom, dad, Grandma Mazur and sister Valerie.
In case you couldn't tell, the Stephanie Plum books, which are denoted by number, as in One for the Money, Two for the Dough, etc. all the way up to twenty-seven (and counting), are comedic novels. But the mysteries are intriguing, and the action is fast paced. So, if you're in the mood for a good mystery AND a good laugh, check out Steph!
About the Author
Richard Schneider writes full time from his home in Ohio. He is the author of the newly released mystery/suspense novel Hidden in the Wind, as well as the suspense/thriller Runners.
A chemical engineer with experience in the world of manufacturing, Richard uses his analytical training and experience to craft stories that fit together with precision and deal with real-world problems.
Richard earned his chemical engineering degree from the University of Kansas and went on to earn an MBA from William and Mary.
He lives with his wife in Ohio and spends Fall Saturdays watching as much college football as possible.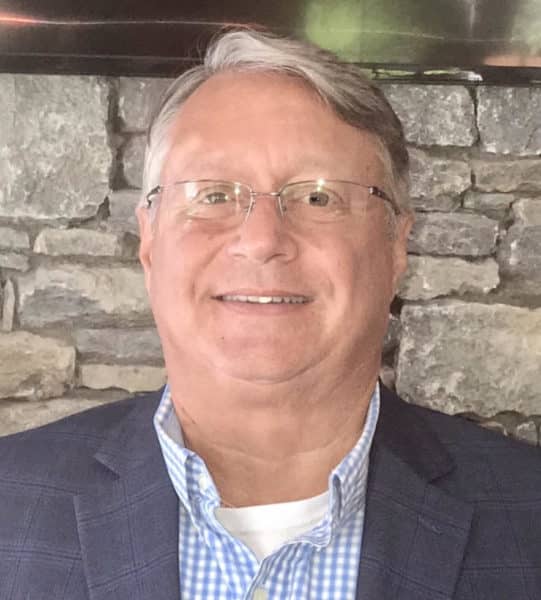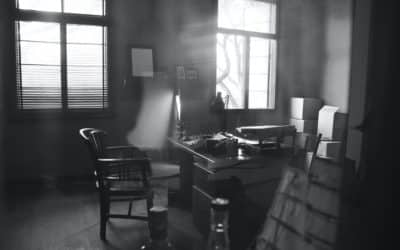 A quick primer on the detective fiction genre
read more