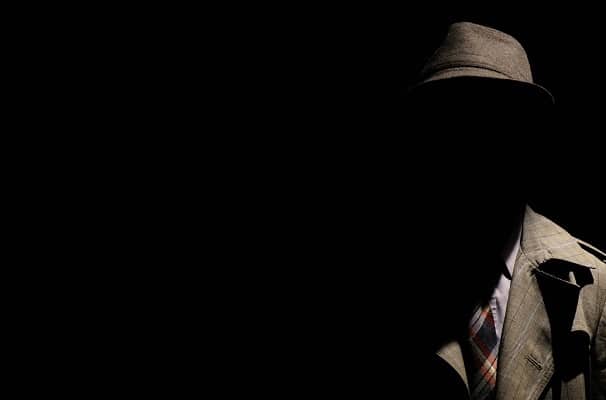 Organized Crime in Fiction
Why we're fascinated by gangster novels
When I was 16, I worked in my father's candy store in Brooklyn. My father was Sicilian, which meant we were protected. No one robbed our store. Ever. It also meant the wise guys used our small shop as a conduit for their gambling business. Customers bet horses, football, and the numbers, which was like a lottery before the government realized it was a great revenue generator and took over the idea for themselves.
The reason I bring this up is because, in my opinion, organized crime stories can get a bit exaggerated. In all the years I worked my dad's store, I never saw a punch thrown or a gun shot. Books and movies can take the salacious stuff and Hollywoodize it for profit. I mean, who wants to read a story about a bookie for the mob who went home every night and did homework with his kids? That's not selling any books. Yet I knew these guys really well and can say many of them never did more than take bets and drink a lot of beer. Remember, this is my Sicilian brain recalling this part of my life. I might be biased.
Now, let's examine the current state of the Mafia and how they are portrayed in mysteries and thrillers today. The gold standard of course is The Godfather. And ever since Mario Puzo's book was published in 1969, many more were written in that vein to copy the success of the original. When those books are written today, however, they're almost always set in the '60s and '70s, back when the Mafia was prevalent in the unions, waste disposal, and construction industries. These were real sources of income to help launder money for their illegal operations.
Whenever organized crime is portrayed in recent years, however, the mobsters are typically from Chechnya or Russia. The current villains are cartel bosses from Mexico or Columbia. Why? Because it's easier to operate an underground syndicate without the danger of the government ramping up a campaign against them. The political leaders are easily corrupted and don't have the same appetite to put their lives in danger for a cause that would reduce their income and keep their families in harm's way. These are legitimate stories born out of a changing environment.
There's another change that came with the modernization of organized crime: the role of women. In the past, they were portrayed as doting housewives or strippers whose lives revolved around the appeasement of the male ego. But nowadays, it's common to see a woman detective or female mob boss. The latest screen adaption of the Elmore Leonard novel, Get Shorty, starred an overbearing Mexican cartel boss. A woman. As the world becomes more progressive, so do our fictional characters.
There's a temptation to pigeonhole criminals as dimwitted, and plenty of authors have chosen that route. But some of the best mysteries include a sophisticated mind. Think Professor Moriarty or Dr. No. These villains were worthy of their stature, which made their demise all the more rewarding.
I can tell you my very first experience with clever mobsters in literature came from reading Raymond Chandler's novels. Call them hardboiled, or pulp fiction, but no matter how you label them, they're intriguing. Written in the 1930's, Chandler's main character, Philip Marlowe, is a hard-drinking private eye who's incorruptible. An honest detective in a corrupt world.
In Chandler's, The Big Sleep, Eddie Mars is the head of a gambling racket who has his hand in virtually every murder in the book. That was my first experience with a mobster who delegated his killings to his minions to keep blood off his hands. This was thirty years before Don Corleone ran the family business from his home.
In Black Mass, authors Dick Lehr and Gerard O'Neill, tell the true story about mobster Whitey Bulger's arrangement with childhood friend and FBI agent, John Connolly, which turned Bulger into the biggest informant scandal in FBI history. Of course, like most popular mobster books, it was later made into a film. The list of organized crime stories adapted into films are endless: The Irishman, Goodfellows, Casino, Donnie Brasco etc.      
So what is the fascination with the mob? Why does the literary world seem to delve into its well of stories year after year? I can tell you. Mobsters live their life on their own terms. They undermine the government by avoiding taxes. They keep their own hours, mostly waking at noon and playing until deep into the morning. They always have disposable income. What's not appealing to a reader who gets up early to sit in an office all day and take orders from a boss who they despise? It's escapism at its finest.
Listen to what Jeffery Sussman, author of 2019's Boxing and the Mob, had to say about the genre: "Gangsters are people who acquire millions of dollars, have enormous power, break nearly all the laws that keep society in line, and in many cases get away with their crimes. I think the average person fantasizes about living such a life."
I couldn't have said it better myself.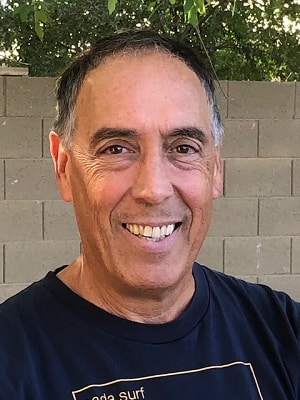 About the Author

Gary Ponzo is an Award-Winning author whose first novel in the Nick Bracco thriller series, A Touch of Deceit won the Southwest Writer's Award and has been translated into German and French. A Touch of Deceit is about an FBI agent who uses his Mafia cousin to track terrorists. The story was born out of Gary's real-life experiences with mob working in his father's candy store as a teenager. Since then the Nick Bracco series has gone on to sell over 100,000 copies worldwide.
Gary currently resides in Phoenix, Arizona, with his wife Jennifer. They have two children, Jessica and Kyle. Gary enjoys golfing, running and spending time with his family. He is currently working on Nick Bracco thriller #8. 
Learn more at garyponzo.com