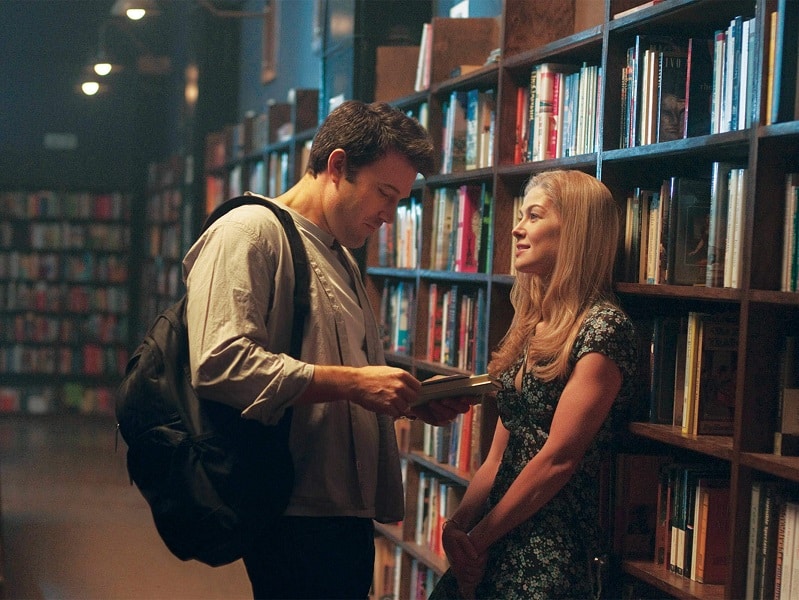 Overlooked Domestic Thrillers
Three Overlooked Domestic Thrillers from the Mid-Twentieth Century
In romance novels, the love interests start off being at odds with one another and are then challenged to overcome conflict to where the ending is upbeat. They live happily ever after, always. The domestic thriller is the flip side of the romance novel. These stories start with the happy relationship—either between romantic partners or parents and children and then descend into turmoil.
Published in 2012, Gillian Flynn's Gone Girl put domestic thrillers on the top of everyone's reading list, its popularity spurring on similarly named books like The Girl on the Train, and The Girl in the Window, a trend that has continued. Also popular are the novels by Liane Moriarty, including Big Little Lies. The success of these books has led to film and TV deals for their authors.
The domestic thriller subgenre features a plot centered on a seemingly content suburban woman—usually married—leading what appears to be a mundane existence until murder upends her equilibrium, exposing her underlying unease, and forcing her to reexamine her needs, her home life, and who she is at her very core. Like any good thriller, things are not as they appear to be.
Long before these aforementioned bestselling authors were born, and prior to the feminist movement of the 1970s, there were women authors on both sides of the Atlantic whose domestic thrillers featured complex, independent-minded women caught up in murder. The years following the end of WWII brought forth a wealth of domestic thrillers penned by women, many of them overlooked by today's reader.
Back then, with their husbands off fighting in the war, wives were forced to manage on their own, and for the women novelists of the era, some wondered what if the thing a housewife had to manage was murder?
The Blank Wall
When Elisabeth Sanxay Holding, a writer known for her romance and detective fiction, turned her hand to writing a domestic thriller, the result was a book that prompted Raymond Chandler to dub Mrs. Holding as "the top suspense writer of them all," stating that she "excelled at the exploration of domestic unease." The Blank Wall, published in 1947, is about an aging suburban matron, already overwhelmed by domestic problems, who becomes implicated in the murder of her teenaged daughter's entirely inappropriate boyfriend, a much older man.
The situation, made worse by blackmail, forces her out of society's ideal of the sheltered mid-twentieth century housewife into that of a skilled criminal, all in order to hold her family together and avoid scandal. The protagonist, Lucia Holley, just as with her fictional sisters from this era, rises to the occasion, transforming, or rather revealing a darker and more capable side of herself in order to protect her daughter and return to the calm of the status quo.
A quote from the book sums up the essence of the domestic thriller: "This is my life, going on just the same…. And all that had happened to her would be, must be pushed down, out of sight; the details of daily living would come like falling leaves to cover it."
The Hours Before Dawn
England, having been heavily bombed during the war, underwent a housing shortage and it's this situation that was the basis for the plot of Celia Fremlin's The Hours Before Dawn. The story revolves around Louise, a sleep-deprived mother of an infant who keeps her up all night with its crying. Her insensitive husband insists she keep the child quiet, but offers no help or advice on how to do this. With Louise unable to work, the couple takes in a boarder to make money, the spinster Miss Brandon, a seemingly benign schoolteacher who says she doesn't mind the crying baby.
Frustrated and exhausted, it's not long before a series of strange events makes Louise wonder if their boarder is who she claims to be, but Louise can't get anyone to believe her. It is insights into the lives and inner thoughts of the women of this pre-1970s feminist era that elevate books like these above the main crime-based plot.
"[T]he one who doesn't mind a half-mile walk is always in a stronger moral position than the one who does; and so Louise stepped meekly onto the trolley-bus behind her husband, wishing that her only pair of high-heeled sandals were smart enough to justify the discomfort they were causing. There is no proverb to comfort the woman who suffers and yet fails to be beautiful."
My Cousin Rachel
Daphne du Maurier's best-known novel Rebecca was published in 1938, but it is the lesser known My Cousin Rachel that some consider superior. While actually set in the nineteenth century, it was released in 1951 and should be counted among the best of these domestic thrillers published mid-twentieth century. Entirely told from the point of view of the naïve, young male protagonist, Philip Ashley, we never get a glimpse of Rachel's inner thoughts or true intentions: is she a black widow who murders for money and social gain, or is she the charming relation from Italy who has almost everyone eating out of the palm of her hand?
It leaves the reader to decide for him or herself if Rachel is capable of murder. There is a passage in the book as Philip ponders all that has passed between him and his beloved that perfectly sums up the essence of domestic thrillers, past and present: "I wondered how it could be that two people who had loved could yet have such misconception of each other…. There must be something in the nature of love between a man and woman that drove them to torment and suspicion."
While Rachel has everyone around her snowed, it is only the daughter of Philip's guardian, a plain mouse of a girl who sees Rachel for the schemer and manipulator that she is. She tells Philip as much, only to be dismissed. Later she tells him, "… you think me merciless and hard. Sometimes a woman sees more clearly than a man. Forgive me for hurting you. I only want you to be yourself again."
Domestic thrillers will always be popular because their plots are rooted in the mundane conflicts that occur in marriages and families, and in the struggle to maintain the equilibrium of everyday life after the upheaval of a heinous act, and the reader is left wondering can things really go back to normal once a woman's darker, more nuanced side reveals itself? The central theme of these novels is a woman who, after being ignored and dismissed, asserts the fact that she is stronger, more capable, and more keenly observant, far more so than the man of the house, which makes her better equipped to recognize evil intent and dispatch it summarily from her household.
About the Author
A funny thing happened on her way to writing a serial killer novel. Josephine took a page from the Thomas Harris playbook–The Silence of the Lambs author shadowed the FBI agent who'd become the Jack Crawford character–and went one better.
She attended a lecture given by a noted profiler–a psychologist and professor who specialized in lust homicide and child predators, and discovered she had an aptitude for murder–investigations, that is. The writing went on hold.
Studying under the guidance of the profiling professor, Josephine got her master's in behavioral analysis and interned at the Medical Examiner's Office. As the assistant to their forensic anthropologist, she saw dead people. She also cooked them. Grim business, and nothing funny about it. But it was never not fascinating.
Years passed. Then the muse's siren call beckoned her back to writing. The Child Abduction Response Team series is a fictionalized account of the hard-earned courage it takes to become an investigator who specializes in missing child cases, crimes that sometimes result in a tragic end, albeit one mitigated by justice served.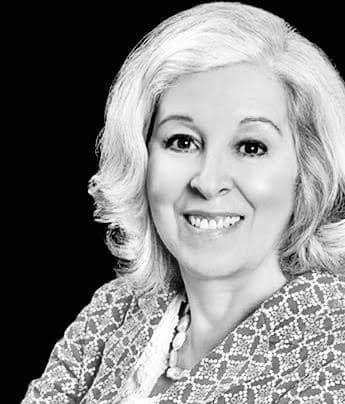 Stories we tell ourselves, about ourselves
read more