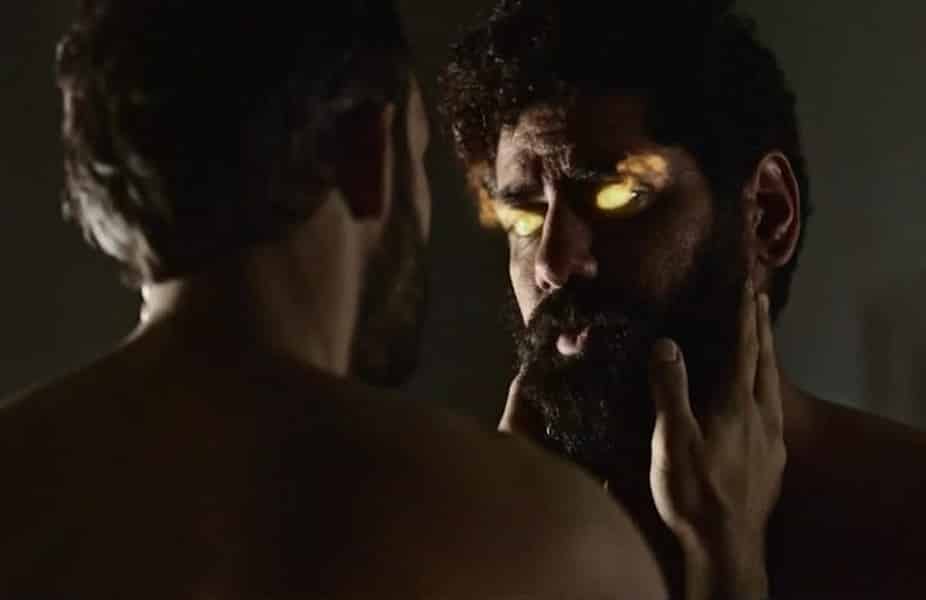 A brief overview of the paranormal thriller genre
The genre of Paranormal Thrillers offers the reader a chance to see how magic would work in the real world, and how magic may have been operating in the real world all along without the population knowing it. Being thrillers, these stories are fast-moving with lots of twists and danger.
Paranormal thrillers are filled with crimes, conspiracies, dark secrets, and at the heart there is magic that only a few know about—a magic with negative or shocking consequences. Up for a thrill ride with angels, werewolves, and magicians? You've found the right train.
A brief history of the paranormal thriller genre
This genre has been around for a long time, and it borrows tropes from several other genres. As it has grown over time it has changed names, so you will find titles under some of the previous names like Dark Fantasy, Supernatural Thrillers, and Urban Fantasy (which is the most widely used term lately).
Genre names, of course, only exist to help readers find the stories readers are seeking. Of late, the term Paranormal has come to mean stories with werewolves (and other shape-shifters), vampires, or ghosts.
Paranormal Thriller: The Genre of Danger
Scary things happen in Horror. Amazing things happen in Fantasy. But the characters in a paranormal thriller are almost always in some kind of danger. Scary and amazing things happen along the way, but this genre works best when it keeps you turning pages. The really good ones ride like a rollercoaster.
Fantasy vs Paranormal Thriller
The basic premise is almost always that magic exists in the real world but out of view from mankind at large. If everyone knows magic exists in the world, then the story is a Fantasy. The magic can be the existence of supernatural beings, like vampires. It can be the threat of some evil from beyond that has been held a bay by forces of good. It can be secret cabals of magicians who have been influencing history. There is often an element of conspiracy, since someone knows but is not telling.
The Joy of Paranormal Thrillers
So what's the fascination of having werewolves or angels putting us in danger? That depends on who you ask. Ask a teenager or someone bored with mundane life, and they might say falling in love with a dangerously powerful character appeals. Ask someone who likes puzzles and science and they might say figuring out how to cope and thrive with magic is intriguing. Lovers of adventure will find it exciting to explore the heretofore hidden underbelly of how magic has always been here. Thankfully this genre has stories with a variety of protagonists, from young adventurers, to mature detectives, to of course world-weary paranormal experts. The field has been around long enough, there is a lot to choose from.
Does that mean this genre requires protagonists who are especially good at coping with surprises and things that challenge their worldviews? Not at all. Characters who don't cope well are people the reader can identify with. I often joke that I love the magical worlds I create in my books, but I would not want to live in them. They're great to visit, but then you get to close the book and stop being in danger. Algis Budrys, the science fiction author who founded the Writers of the Future competition, said stories should end with giving the reader permission to go back to their lives. You get to get off the rollercoaster.
Paranormal Thriller Series
This is also a genre that does well with series. Once you have learned how magic works in a world very similar to ours, you will want to stick around for many adventures. Urban Fantasy usually comes in trilogies, and often will come in series with ten or more books. Find one you like and you'll get to visit long and often.
Series are tied together by the same protagonists having the adventures. Much of the variety in this genre comes from the different kinds of protagonists. The lone, knowing master righting wrongs is very different than the psychiatrist whose patients turn out to not be delusional but actually entangled with magic. The young vampire who strikes out against tradition to find a better way of life will have different problems than a young priest who discovers a conspiracy of actual angels and demons.
The most well-known Urban Fantasy of course is the J. K. Rowling's Harry Potter series. Close behind that is Neil Gaiman's American Gods. Deborah Harkness's hugely popular A Discovery of Witches was just made into a TV mini-series. Authors who have written many books in multiple series include Patricia Briggs, Charlaine Harris, Seanan McGuire, Kim Harrison, and Nalini Singh. You can usually tell what kind of hero, and therefore what flavor of adventure, from the cover art. Jim Butcher's Dresden Files look like noir detective, and they are. Ilona Andews's Kate Daniels series look like shape-shifters in the shadows, and they are.
Overlapping Genres
If you like mysteries and police dramas, but you also want to see how magic and magical creatures could be hidden among us, paranormal thrillers offer an extensive menu of options, most of which are designed to make your heart race. Introducing magic into our real world makes it a small step for the reader to be swept up in a sense of wonder, a horrific realization, or a breathless race against the clock. Along the way, readers get to see new versions of supernatural beings, and how magic works. It really is the best of several different genres, adventure, horror, mystery, all rolled together to give you a great ride.
About the Author

Jay Hartlove is the award-winning author of the urban fantasy Goddess Rising Trilogy (Goddess Chosen, Goddess Daughter, Goddess Rising) which Publisher's Weekly recommended to readers who like Nalini Singh. He also wrote the fantasy romance Mermaid Steel and The Mirror's Revenge, the musical sequel to Snow White, which had its theatrical run in the San Francisco Bay in 2018 to rave reviews. He loves to take stories where the reader does not expect, with sympathetic villains, heroes with very dark pasts, and lots of plot twists. He was selected for 50 Authors You Should Be Reading by The Authors Show.