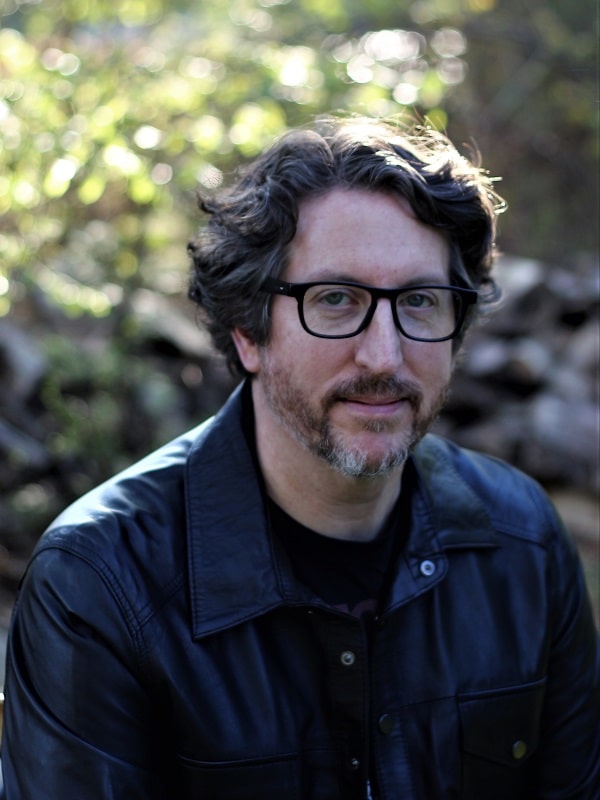 Paul Tremblay has won the Bram Stoker, British Fantasy, and Massachusetts Book awards and is the author of Survivor Song, The Cabin at the End of the World, Disappearance at Devil's Rock, A Head Full of Ghosts, the crime novels The Little Sleep and No Sleep Till Wonderland, and the short story collection, Growing Things and Other Stories. 
His essays and short fiction have appeared in the Los Angeles Times, New York Times, Entertainment Weekly online, and numerous year's-best anthologies. He has a master's degree in mathematics and lives outside Boston with his family.
Q. What was the inspiration behind the title of your collection, The Beast You Are?
Paul: I knew that I was going to write an anthropomorphic animal novella as the anchor for the collection. What an odd thing to say, right?
I've long admired and been inspired by Watership Down (both the novel and the original film adaptation) as well as The Secrets of Nimh, and more recently, the novel Ragged (think Wind in the Willows meets Fargo) by Chris Irvin. My novella features all sorts of talking animals including a would-be hero dog and a slasher cat. There's also a cult, back-stabby politicians, and a giant monster who returns to the village for a blood sacrifice every thirty years.
Anyway, I often find story and title inspiration from my favorite bands/musicians. The Beast You Are by the band Big Business is one of my favorite records of the past five years. I was introduced to the two-piece band by film director Kevin Kolsch, though I missed the live performance/record release party because I had poison ivy up and down both my lobster arms. Which has nothing to do with anything, but I thought that title would be a perfect fit for the novella and the collection.
Q. Could you discuss the themes present in your collection and how they contribute to the overall narrative?
Paul: Within Beast, more than a handful (how many? depends on the size of your hand?) of the fifteen stories feature a monster/creature. Many of the other stories feature humans being monstrous, even if it's only them succumbing to, um, beastness, in their weakest moment. How do we process the transgression/transformation? Is that change momentary or permanent? Do we surrender to that change and allow it to dictate the rest of our lives? Can we forgive ourselves? How do we recognize and confront monstrousness? I hope the collection is creepy, entertaining, disturbing, and thrilling, but also leaves the readers with a melancholic sense of wonder at who the monsters are and how they came to be.
Q. How do you approach the blending of psychological suspense and horror in your short stories?
Paul: I don't ever go into a story thinking that I'm going to blend the above-mentioned genres, or any genres. My sole guide is the story. Every part and component have to serve the story. With that said, my favorite kinds of horror stories generally involve psychological suspense. I'm more than a little obsessed with the uncertainty and ambiguity of our daily lives and existence. Perfect fodder for horror, I think. Sure, the visceral thrills are cool in the moment, but what I find lingers are those moments of uncertainty, the cracks between things. As far as approach goes, I think, generally (not all the time), I try to make my stories feel as realistic as possible, even if there is intrusion from the supernatural. Then that dichotomy gets baked in, and the supernatural feels less real, which maybe makes it all feel more real, if that makes any sense.
Q. Your impressive career has included highlights ranging from film adaptation of your work to awards like the Bram Stoker Award for Novel and the Locus Award for Best Horror Novel. What's your perspective on your success? What are some of your favorite moments, looking back?
Paul: Well, thank you very much. Perspective? Publishing, and the entertainment industry in general, is beyond fickle, so whatever success I've had could go away/be quickly forgotten in a minute. I try to focus on what I can control: the day to day of what I'm writing, trying to make it the best thing it can be without putting too much extra pressure on myself to maintain 'success.' When stresses get too high, I remind myself that every writer will be forgotten someday, which is weirdly (maybe not so weirdly) a balm.
Favorite moment: My favorite isn't a moment. My favorite part of the whole messy thing are the talented good-hearted people I've become close friends with, people I never would have met had I not foolishly started writing. They know who they are.
Honorable mention moments: getting my first book deal offer from William Morrow at halftime of a JV basketball game I was coaching, Stephen King tweeting about A Head Full of Ghosts, going to the Knock at the Cabin movie premiere with my family, pummeling John Langan in ping pong at NECON.   
Q. What are you reading now?
Paul: I just finished reading Maeve Fly by CJ Leede (which was wonderfully disturbing and messed up), and I am currently reading and enjoying All the Sinners Bleed by SA Cosby.
Q. What's next?
Paul: I await edits for my next novel, Horror Movie: a novel, which will be out summer of 2024. My editor said she's loving it but it's disturbing. Which, well, yeah.
The Beast You Are
Paul Tremblay has won widespread acclaim for illuminating the dark horrors of the mind in novels and stories that push the boundaries of storytelling itself. The fifteen pieces in this brilliant collection, The Beast You Are, are all monsters of a kind, ready to loudly (and lovingly) smash through your head and into your heart.
In "The Dead Thing," a middle-schooler struggles to deal with the aftermath of her parents' substance addictions and split. One day, her little brother claims he found a shoebox with "the dead thing" inside. He won't show it to her and he won't let the box out of his sight. In "The Last Conversation," a person wakes in a sterile, white room and begins to receive instructions via intercom from a woman named Anne. When they are finally allowed to leave the room to complete a task, what they find is as shocking as it is heartbreaking.
The title novella, "The Beast You Are," is a mini epic in which the destinies and secrets of a village, a dog, and a cat are intertwined with a giant monster that returns to wreak havoc every thirty years.
A masterpiece of literary horror and psychological suspense, The Beast You Are is a fearlessly imagined collection from one of the most electrifying and innovative writers working today.