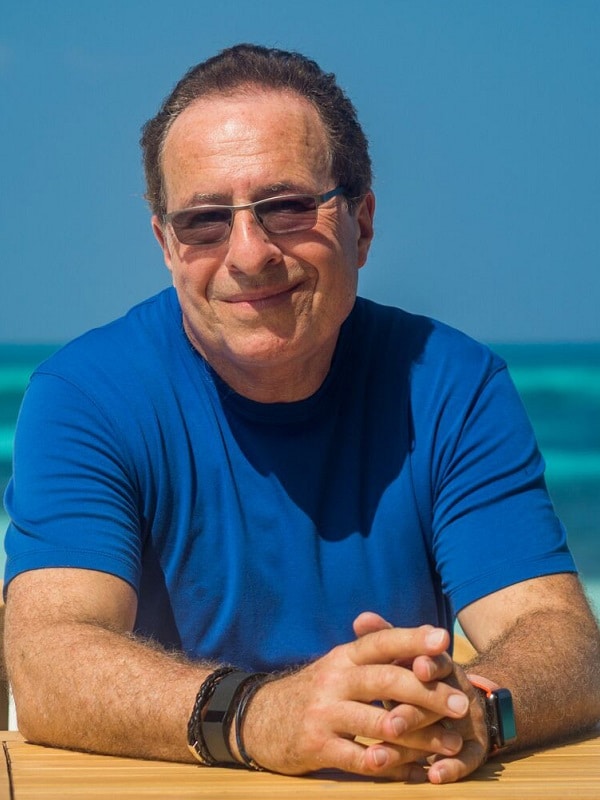 Peter James is a UK No.1 bestselling author, best known for his Detective Superintendent Roy Grace series, now a hit ITV drama starring John Simm as the troubled Brighton copper.
Much loved by crime and thriller fans for his fast-paced page-turners full of unexpected plot twists, sinister characters, and accurate portrayal of modern day policing, he has won over 40 awards for his work including the WHSmith Best Crime Author of All Time Award and Crime Writers' Association Diamond Dagger.
Q. STOP THEM DEAD looks to be one of the must-read kidnap thrillers of 2023. What inspired you to write the story?
Peter: A news story I read in the early days of lockdown utterly shocked me.  An elderly lady was brutally mugged in a park and her dog, a golden doodle puppy was stolen.  It opened my eyes to a whole new and sinister area of crime that was then in its infancy but is sadly now a major revenue stream for what the police call Organized Crime Gangs.
I always try to be original and topical in my Roy Grace novels, and to tackle issues of the day. I had a meeting with the Chief Constable of Sussex, Jo Shiner, a few months later, asking her what was new in terms of criminality in the county, and she said one of her big concerns, as a dog lover, was the explosion in crime around dogs because everyone wanted a "lockdown dog".
The price of both puppies and adult dogs soared – for instance a labrador that could have been bought for a few hundred pounds before Covid would fetch £3-5k.  Countless unregistered dog breeders jumped on the bandwagon and so did Organized Crime Gangs, who realized that by illegal breeding, smuggling in puppies from Europe, and the really horrific crime of mugging people in parks and stealing their beloved pets, they could make more money than by dealing in drugs – and with pathetically light sentences if caught, in comparison.
I've always been a huge dog lover, as is my wife, and the thought of having a beloved pet stolen is almost too horrible to think about.  The more I started looking into this whole new area of crime, the more horrified I was and the more I felt it needed to be exposed.  I talked to the RSPCA and they shared my concerns and offered me wonderful research help – as well as some startling facts; for instance, a particular shade of breeding bitch Blue French Bulldog could be sold for as much as £100k, and its puppies, £25k each.  Small wonder it is a goldmine for criminals.
Q. This is the 19th Roy Grace thriller. How has the character of Detective Superintendent Roy Grace changed over time?
Peter: Although I'm now writing the 20th Roy Grace thriller, I did not want to age Roy Grace a year in each book, so I have taken licence with time:  I have moved each book forward a year, culturally, but in real time only a few days or weeks and some of the novels even start the day after the previous one ended.  So that over the first 20 books Roy only goes from coming up to his 39th birthday to approaching 43.
But in these four years, Roy has changed a lot.  When we first meet him, it is nine years after his beloved wife, Sandy, had seemingly vanished off the face of the earth, and despite functioning as an effective homicide detective, he has been unable to move on with his private life, using all his spare time to hunt for Sandy in every possible way, including going to mediums.  He has no idea whether she is alive or dead. Did she have an accident?  Take her own life?  Run off with a love?  Get kidnapped by a maniac?  Was she murdered?  Lost her memory?  But finally, at the start of the series, Grace finds a new love, in Cleo who runs the Brighton mortuary.  They marry, have kids, whilst all the time he wonders what might happen if Sandy suddenly turned up.  But at least he has moved on and when the surprise that could rock the very foundations of his happiness finally occurs, he is now strong enough to handle it.
Q. How has the ITV Grace series impacted your writing, if at all? How has it impacted your readership?
Peter: Strangely enough the TV series, GRACE, has had a hugely positive impact on my writing.  One of the hardest things as a writer is to create convincing and sympathetic characters, and every character I have ever written is based on someone I have met.  But very often I put them in a different career – for instance I might know a brain surgeon, but think he would be a great model for a chef, or a painter.  Now with John Simm, Richie Campbell and all the rest of the cast, who I have spent a lot of time with, I know exactly how they talk, laugh, eat, move, etc and it has made my life of bring them to life on the page so much easier in many ways.
In terms of my readership, the feedback we have had from my fans has been overwhelmingly positive, and even the few who said initially that John Simm was not how they had imagined Roy Grace have come round and almost all of them have said they now think he is perfect casting.  I certainly do.  If I'd had done a police Identikit of who Roy Grace looked like when I created him, it would have come up with someone looking very much like John Simm!  The impact on my readership has been overwhelmingly good around the world, with the book sales rising everywhere, which is just wonderful!
Q. Your novels often delve into the psychology of both the detectives and the criminals. How do you approach crafting these complex psychological profiles?
Peter: When I write my stories, I like to write from three perspectives:  That of the victim, that of the offender/s and that of the police.  I've been going out with police on a fairly regular basis for the past 35 years – here in England, in the United States and in many other countries in the world, including Russia, where in 2007 our police car was shot at!  The police have their own culture, and their own way of looking at the world, and many times I've hear the police refer to "us and civilians".  And it is very true, their world is different and generally exclusive.  But they have always liked the way I write about them and regard me as "family" which is massively helpful for my research.
In terms of criminals – one of the charities I put a lot of time into supporting is called The Reading Agency.  In UK prisons the average reading age for 60% of the inmates is below 11 years old. As part of my work for this charity I do regular talks in prisons, encouraging them to read – and to write.  But it also gives me many opportunities to talk to prisoners at all levels, from minor offenders to gangsters and murderers.

Q. What are you working on now?
Peter: I'm currently editing a novel which I think my fans – as well as new readers are to find interesting!  It is called THEY THOUGHT I WAS DEAD – Sandy's Story.  It tells the story of what really happened to Roy Grace's missing wife!  It will be published next spring.
Stop Them Dead
When a young farmer confronts intruders in the middle of the night he has no idea that just minutes later he will be left dying in a pool of blood. What's more chilling is what the perpetrators were willing to kill for.
At the scene of the crime, Detective Superintendent Roy Grace soon realizes this is no isolated robbery gone wrong but the tip of the iceberg of a nationwide crime wave, in which ruthless organized gangs are making more money from the illegal trade in dogs than drugs. A trade which pits him against some ruthless people who will kill anyone who gets in their way, because where there is greed, there is murder.