Pignon Scorbion & the Barbershop Detectives
The quiet town of Haxford, England, has a new Chief Detective Inspector. It's 1910, only a few years before the upheaval of WWI will change England forever, and sleepy Haxford is much as it has been for centuries.
 So the Inspector, Pignon Scorbion, causes quite a stir in the town with his odd name, uncertain origins, and dapper attire. Good Heavens, two-tone shoes! The Inspector does have one friend in the city, however. The proprietor of the local barbershop is an old friend, and Scorbion quickly makes the shop his unofficial headquarters. The employees and patrons are happy to provide him with the local background. Scorbion quickly immerses himself in three cases, the first being a young man presenting himself as the heir to a wealthy landowner, though illegitimate. The second case is a stolen pig, and the third is murder. The issues seem unrelated, but as Scorbion interviews the principals, he suspects a connection. Helping him with his interviews are the denizens of the barbershop and the brilliant and attractive Thelma Smith. Scorbion is wary of any romantic involvement, having suffered an unhappy marriage, but Thelma might change his mind.
Pignon Scorbion & The Barbershop Detective is very much a homage to Agatha Christies Poirot, and Conan Doyles Sherlock Holmes, written in the sort of Edwardian English one would expect from them. Rick Bleiweiss has added quirky characters and charm to the mix. This charming novel is an auspicious debut.
Pignon Scorbion & the Barbershop Detectives is available at: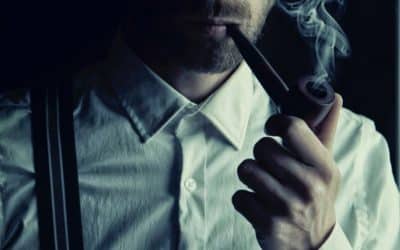 Did T.S. Eliot Borrow from Conan-Doyle?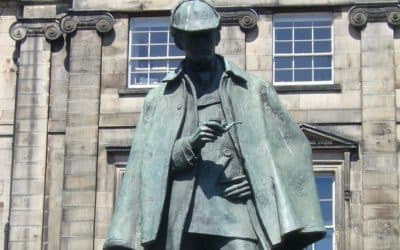 The enduring appeal of fiction's greatest detective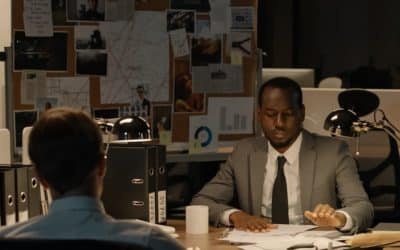 The Evolution of Detectives in Fictional Crime