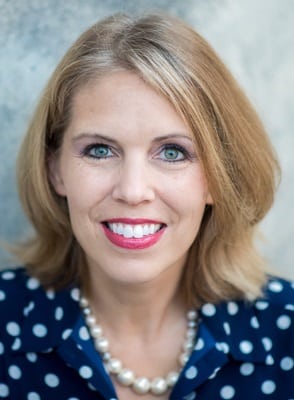 Harper Collins author, Cara Putman writes in the historical suspense genre (along with historical fiction, romantic suspense, and others). She's a self proclaimed "wife, speaker, attorney, college lecturer, Christ follower, and wanna be Wonder Woman," 
Q. Flight Risk, which came out this April, has elements of amateur sleuth mystery, romantic suspense, and even legal thriller. What inspired this story?
Cara: Each of my books has some genesis of an idea that inspires the what-if that initiates the story. For Flight Risk it was a combination of two ideas. The first was how do we find truth in a fake news world? The second was that I wanted to riff off of a plane accident that occurred in DC on the 14th Street Bridge in the 80s layered with 9/11 which I experienced as a clerk for a judge in a court located on the plaza next to the White House. That is n day I will never forget, and Savannah's reaction to the fictional plane crash is tinged by the fallout of 9/11 in her life.
Readers love thrillers because they help us forget part of our today's. In times like we're living in, readers are looking for books that will sweep them into an experience that is different from their daily lives. As a thriller/suspense reader, I inhale books that involve characters confronting situations I don't in my day in, day out life. Watching characters endure and even thrive in those moments gives us hope that we can do the same in our daily challenges.
Q. You've said elsewhere that you love to reread books. What are some you've liked the best?
Cara: Wow! Such a great question. I loved the characters in Dee Henderson's O'Malley series. Several of those books (especially the first three), I've reread multiple times. Then there's Lisa Gardner's books. Those are so intense, and I've reread many partly to try to dissect what it is about her books that won't let me go as I'm reading them. I have also reread Lisa Scottoline's Everywhere that Mary Went several times and Randy Singer's legal thrillers. One thing all of these authors do is create characters that I care about deeply. That's something I strive to do in my books as well.
Then there's the books I inhaled over and over as a kid. Books like Anne of Green Gables, the Little House on the Prairie series, and many others. I've been a voracious reader most of my life, and it's fun to watch my kids do the same thing now.
Q. You write in both historical suspense and romantic suspense genres. What are some of the big differences? 
Cara: I love both genres. WWII is the time period I study still, most recently reading The Splendid and the Vile by Erik Larson. There's something about that war that brings conflict into stark relief on the surface. I love romance, but as a writer and often as a reader, I look for more. Romantic suspense allows me to write books that have layers of romance and more. I really do enjoy both genres. I still have many WWII ideas, so expect to write more in that space in the future, even though romantic suspense is my primary focus currently.
Q. You set many of your historical suspense stories in the WWII era. What are some of the charms of that period? 
Cara: I joke I'm an old soul in a youngish body. I've always loved the music and movies from that era, so it was a natural to set my historicals in that time period. Let's face there's a set of great leading men and ladies from films to model characters after. There's also an elegance to fashion from that time that is classic and timeless. Add the war with the way it brought our country together and mixed people from around the country in new ways, and it creates some compelling stories.
I'm also absolutely committed to historical accuracy, so I've gone deep in understanding the time and culture. I admire authors who can write a different time with each book. I'm not sure I could do them justice if I bounced around, and there are so many WWII stories that pull at me. I have so many ideas! And I LOVE combining WWII with suspense. It's such fun.
Q. What are you working on now?
Cara: My next romantic suspense Lethal Intent releases on January 12th. It's set in DC at a pharmaceutical start-up and explores some of the challenges in that environment with layers of suspense and romance. I'm also developing my next series proposal. It's fun to dream up what's next.
Thanks so much for having me!
The USA Today Bestselling Author on AMONG THE INNOCENT and more
read more