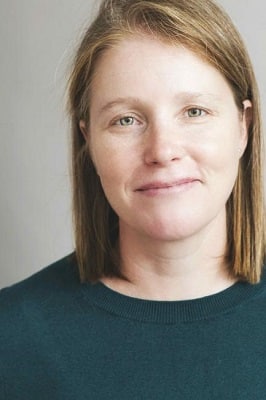 Catherine McKenzie is the author of numerous bestsellers including Hidden, Fractured, The Good Liar and I'll Never Tell. Her works have been translated into multiple languages and The Good Liar, You Can't Catch Me and I'll Never Tell have all been optioned for development into television series.
Q. In your upcoming psychological thriller, Six Weeks To Live, a woman is effectively hunting for her own killer. What are readers in for?
Catherine: Hopefully a page-turning read about the lengths someone will go to uncover the secrets in their own life.
Q. Twins are creepy, which I feel I can say because I am one. What role do twins play in your books? Why do they reoccur?
Catherine: Ha! Well, this book has triplets, so! I've used multiples in two books, this one and I'll Never Tell. I like the duality that they represent – the same person on paper but with differences. It's an interesting relationship to explore.
Q. Twenty years practicing law. Wow. How does that experience continue to impact your writing?
Catherine: I think that practicing law allowed me to learn how to tell stories in a compelling way and to learn a lot about human nature under stress.
Q. One of your biggest successes, I'll Never Tell, is about a young woman attacked at camp and a family's search for the truth years later. What do you think it is about that story that strikes a chord?
Catherine: I think it taps into the nostalgia of camp which a lot of people have experienced.
Q. What are you working on now?
Catherine: I'm working on my 2022 book – Please Join Us. It's about a woman who gets invited to a secretive women's organization. Chaos ensues.
The romantic suspense author on SHADOWS AT DUSK
read more