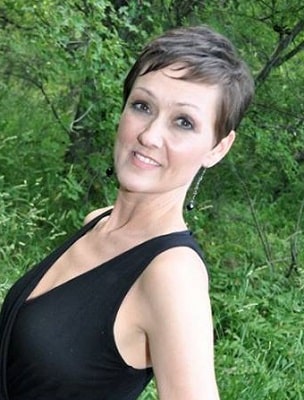 A New York Times and USA Today bestselling author, Cheryl Bradshaw writes in the genres of mystery, thriller, romantic suspense, and supernatural suspense. To date she's published almost fifty novels and novellas, including her NYT bestselling Sloane Monroe mystery series, based on a sassy, OCD-challenged PI.
Q. Little Lost Secrets is coming February 2021. What's in store for detective Georgiana Germaine?
Cheryl: In Little Lost Secrets, a dead body is found inside the walls of an old home. As Georgiana searches to uncover the man's identity, she finds a link between the man and her father, a former detective who died in a hit-and-run car accident over thirty years ago. Decades earlier, his death was ruled an unfortunate accident. Now, Georgiana believes her father was murdered, and she's intent on discovering the truth no matter what the cost.
Q. You've talked elsewhere about your love for Robert B. Parker and Agatha Christie. What do you enjoy most about these authors and the mystery, thriller, and suspense genre in general? 
Cheryl: I've always had a fascination for forensics. This led me to read my first Agatha Christie book in high school. One of my favorite things about her novels is the brilliance in which she strings subtle clues together. When I read most suspense books, I can figure out the ending well before I finish the book. With Christie, I often don't know 'whodunit' until the reveal comes at the end of the story. With Robert B. Parker, I love how he infuses a sense of humor into his mysteries. His books are dialogue driven, and the dialogue is often short and punchy. There's a lot of back and forth between characters, which holds my interest.
Q. You're living the dream as a writer and a world traveler. What are some of the most exciting places you've visited?
Cheryl: Some of my favorite places I've ever visited are Jamaica, Formentera in Spain, Auckland in New Zealand, Stratford-upon-Avon in England (Shakespeare's birthplace), and all over Australia, where I live most of the year. I love exploring places that are rich in history and ambiance, places where I feel compelled to sit down and write. At the moment, I find myself in Cairns, Australia while I wait for the world to recover from Covid so we can all travel again. I'm surrounded by the great barrier reef and the rainforest, which both inspire my writing. I've set two books in this location so far, Deadly Sins: Lust and Smoke & Mirrors, which are both part of my Sloane Monroe series.
Q. Elsewhere, you've mentioned that one of your first connections to writing came as a teen writing poetry. Is there any overlap between the suspense genre and poetry for you?
Cheryl: I don't find much overlap between the two genres, but I often notice that when I write poetry and then switch to the mystery or thriller novel I'm working on, my writing that day flows a lot better, and I don't spend as much time thinking about what I want to say. It just comes to me. Poetry has a way of unlocking a part of my mind that I can't seem to tap into any other way. 
Q. What are you working on now?
Cheryl: I have just finished a self-help book called Mastering Your Mystery, which is geared toward mystery, thriller, and suspense writers who are just starting out and those looking to understand how to promote their books and further their brand. I am also writing the last few chapters of Little Lost Secrets. Once I have both books off my plate, I'll start on Silent As The Grave, a Sloane Monroe prequel (out April 2021), and Little Broken Things, the third in the Georgiana Germaine series (out August 2021).
The USA Today Bestselling Author on AMONG THE INNOCENT and more
read more