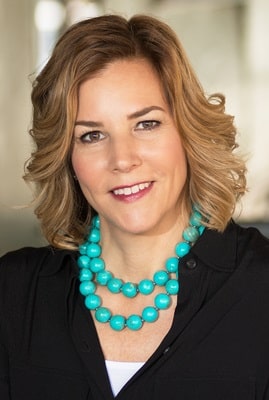 Ellery Adams is a USA Today & NYT Bestselling mystery author, with over thirty novels under her belt. She loves books, baking, coffee, champagne, Star Wars, college football, jigsaw puzzles, black licorice, and rescue animals.
Q. Ink and Shadows (Secret, Book, & Scone Society #4) is coming out in January to strong reviews. Why do readers love the magical elements of this series so much?
Ellery: Each Secret, Book, and Scone Society novel is a love letter to books, and readers sense that love with every visit to Nora Pennington's bookshop. They feel the magical pull of books when Nora creates a new window display, hosts her book club, or offers bibliotherapy to a customer.  Most readers have experienced the unforgettable kismet of the right book finding its way into their hands at exactly the right moment. Because they believe in the healing power of stories, readers embrace Nora's ability to match certain books to certain people and are willing to accept an occasional premonition too.
Q. Famously, you have a fondness for rescue animals (and two of your own). What do you think is the responsibility of writers with a platform to speak out for causes they're passionate about?
Ellery: Oh, we're up to three rescue cats now. Two is definitely not enough, and if I had my way, we'd have four. Lost dogs and cats seem to find their way to our back yard as if we had a Bat-Signal shining over our house (though ours would project a can of tuna fish into the night sky instead of a bat).
As far as causes go, I believe writers of all genres should include social reform in their work if it can be seamlessly woven into the plot. Encountering a "soap box moment" can create distance between a reader and the story.
Mystery writers deal in crime, which is often connected to the topics of social justice or reform. And while the characters in Ink and Shadows don't rescue animals, but they do rescue a few humans.
Q. Do you do most of your reading in or out of the cozy genre? What have you read recently and enjoyed?  
Ellery: Unless I've been asked to write a blurb, I don't read contemporary cozies. The genre is crowded, and I want my work to stand out for its uniqueness, so I read historical fiction, literary fiction, women's fiction, memoirs, thrillers, and the occasional British or historical mystery instead.
I just finished William Kent Krueger's This Tender Land. It's Steinbeck meets Mark Twain in a 1930s American hero's journey full of rich characterization. A five-star read.
Q. Besides licorice and coffee, what does your daily writing routine look like?
Ellery: It looks like this: Harney & Sons Hot Cinnamon Spice tea, exercise, write*, feed a cat, write, feed a kid, write, feed another cat, coffee, write, feed a cat and a kid, do errands, eat, write.
*Writing means that I get in a few hundred words before I need to fact check something online (which leads to a rabbit hole on another topic, which leads to a news site, which leads to Twitter, which leads to Instagram, which leads to ordering a birthday gift, a Goodreads update, and an audiobook download). Insert another few hundred words.
Q. What are you working on now? 
Ellery: I'm working on Secret, Book, & Scone Society #5 and having a ball. As a book collector, I find the history of book design and book binding fascinating. And when I discovered that secret codes and symbols were hidden in certain covers, I was hooked. These elements will play a major role in the mystery, but the heart of the book focuses on adoption and all the different ways people define the meaning of family.
Ink and Shadows
Nora Pennington is known for her window displays, and as Halloween approaches, she decides to showcase fictional heroines like Roald Dahl's Matilda and Madeline Miller's Circe. A family-values group disapproves of the magical themes, though, and wastes no time launching a modern-day witch hunt. Suddenly, former friends and customers are targeting not only Nora and Miracle Books, but a new shopkeeper, Celeste, who's been selling CBD oil products.
Nora and her friends in the Secret, Book, and Scone Society are doing their best to put an end to the strife—but then someone puts an end to a life. Though the death is declared an accident, the ruling can't explain the old book page covered with strange symbols and disturbing drawings left under Nora's doormat, a postcard from an anonymous stalker, or multiple cases of vandalism.
The only hope is that Nora can be a heroine herself and lead the Secret, Book, and Scone Society in a successful investigation—before more bodies turn up and the secrets from Celeste's past come back to haunt them all
Cozy Authors and Features
The cozy mystery writer on Marriage Can Be Mischief and more
read more