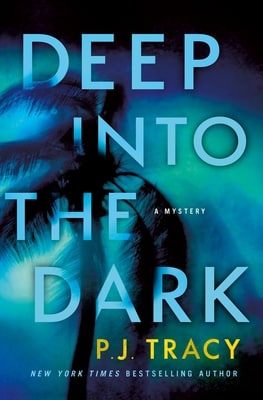 reviewed by Chris Carroll
PTSD is a tough subject to read about, let alone experience. Unafraid, P.J. Tracy dives into subject in a riveting new book that also blends in a gruesome police procedural that that will keep readers on their toes.
One can't really say they "enjoy" reading about PTSD and its psychological twists to the mind, but when combined with a murder thriller, it certainly makes for an interesting story. Tracy takes a hard look at the effects of war on our veterans. With deep insight into how PTSD can trick the mind, we see the depths of despair along with psychological torment. Sometimes it's hard to tell what's a dream and what's reality.
But this is a detective story told from two different viewpoints: One, the police procedural side, as they search for the killer into several gruesome murders. Another, two coworkers inexplicably drawn and woven into the story in a very unlikely manner.  
The balance between main characters is roughly equal, unusual for a detective story. Normally we get the story mainly from the cop point of view. But with the balance such as it is, it makes for a complex and different take on the murder mystery.
The author builds an intricate and extremely engaging story with a delicate balance between fiction and reality. With plenty of mind tricks and twists especially towards the end, it cemented this book and author as one to watch.
Deep Into The Dark is the start of a brand new detective series and Tracy developed an interesting, intricate, and complex story that is a great kick off. Heart pounding and imaginative, it's one to dive into.
A young girl goes missing and the trail leads to a remorseless killer
read more