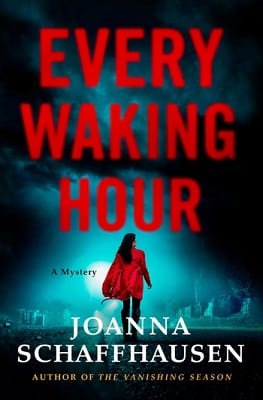 As a young teenager, Ellery Hathaway was abducted by a sadistic serial killer who committed horrible violence against her and shut her up in a dank, putrid closet. Ellery was on the point of death when she was rescued by FBI Agent Reed Markham.
Hathaway and Markham's names have been linked ever since in articles, books, and movies about the perpetrator, Francis Michael Coben, who murdered at least seventeen girls. The publicity adds to Ellery's distress, because people are constantly approaching her to ask questions and stare at her scars.
Nevertheless, Ellery goes on to become a Boston police detective, and sometimes works on cases with her rescuer, Virginia-based Agent Reed Markham. After Reed's wife divorces him for being a workaholic, Reed and Ellery become a romantic couple, and Reed may be the one person who understands Ellery's PTSD, anxiety, and difficulty with physical and emotional closeness.
As the story opens, Reed and his seven-year-old daughter Tula are on vacation in Massachusetts. The scene is set with Reed, Tula, Ellery, and Ellery's basset hound Speed Bump (aka Bump) visiting a lively street fair on the Boston Common. Tula and Bump are having an especially good time, and Bump even snatches an ice cream cone.
Reed, Tula, and Ellery are settling down to eat tacos when screams erupt. "Help! She's gone! Someone, please help me!" The woman, a nanny called Margery Brimwood, can't find her charge: twelve-year-old Chloe Lockhart. Margery explains that Chloe went to buy a snack from a food truck an hour ago, and never returned.
Ellery and Reed immediately start to search for the girl. They learn that Chloe's parents, Teresa and Martin Lockhart, instructed nanny Margery to keep a close eye on Chloe. The reason for the extra supervision is a tragedy in Teresa's past. When Teresa was married to her first husband, Ethan Stone, their 12-year-old son Trevor was murdered in their home, as was the housekeeper. The killer was never caught, and Teresa lives in constant fear that something will happen to Chloe.
Chloe's close supervision leads to suspicions that she sneaked off on purpose, to get a taste of independence. Still, with Ellery's abduction constantly in the backs of their minds, Ellery and Reed take Chloe's disappearance seriously. They get CCTV footage from the area around the fair; question nanny Margery Brimwood; interview Chloe's parents; visit Teresa's ex-husband Ethan Stone; speak to Chloe's school friends; publicize Chloe's photo; ask the public for assistance; and so on.
The search for Chloe gets off to a slow start, but soon picks up. Ellery and Reed uncover many secrets and scandals as they desperately look for the missing girl, who they hope to bring back alive. The hunt is especially distressing for Ellery, who gets flashbacks to her own abduction.
By the end of the book Ellery has made important discoveries about the case and herself, and the reader gets a hint of what to expect in the next addition to the series.
This is an engaging police procedural that takes the reader on a wild ride through Boston and its environs.
Thank you to NetGalley, author Joanna Schaffhausen, and Minotaur Books for a copy of Every Waking Hour.
His father's death is ruled a suicide after a deliberately botched investigation
read more