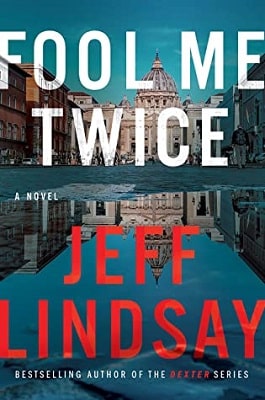 With a spectacular display of misdirection and disguise, one of the most gorgeous and rare Faberge Eggs is unceremoniously lifted from a high security museum in St. Petersburg, Russia. Just a walk in the park for master thief Riley Wolfe.
Once Riley has procured the Faberge Egg, he finds himself double-crossed by his getaway boat driver, Arvid. He has used this Swedish, sometime fisherman, on numerous jobs and anticipates a seamless escape into the Baltic Sea. Instead, after the payoff, he is treated to a tranquilizer dart in the chest and is delivered to a remote island owned by the notorious Patrick Boniface. Patrick has a notable reputation as the biggest, badass weapons dealer in the world, bar none. Riley finds himself surrounded by an elite force of French speaking mercenaries who escort him into a basement cell.
After several days, the cell door creaks open and slithers in is a rather lithe young woman. Somewhat in shadow the right side of her face is close to perfect with high cheekbones, a cute little button nose and dark green eyes. However, as she turns to face him the horrific left side comes into focus. It's a mess, dominated by parallel scars that ran from eyebrow to chin. And, when she attempts a smile (or sneer?) it scares the hell out of Riley. She casually grips his little finger and savagely pulls it backward until he hears a snap. Hello to the Queen of Evil, Bernadette, Patrick Boniface's trusted enforcer and pet bull dog.
The inevitable meeting with Boniface reveals his intentions. Riley is ordered to steal Raphael's "The Liberation of St. Peter," a fresco, literally part of a wall ensconced in the Vatican.
Riley is certainly arrogant, and acknowledges himself as the greatest thief in the world. But, even he realizes that plenty of things are just impossible to steal—even for him. He accepts the impossible task under the threat of imminent demise.
Shortly after leaving Boniface's fortress of doom, he unhappily finds himself captured by the Australian arms dealer, Bailey Stone (actually, a Southern redneck, speaking in a gentle Virginian accent and putting on airs).
Bailey has clawed his way up the heap of everyday arms dealers and wants to be top dog.
He sees a way to use Riley to assemble an assault on Boniface's lair and eliminate him with prejudice. Riley finds himself caught between the grip of two of the most vicious, violent, and efficient men in the criminal world.
Jeff Lindsay proves to be a masterful storyteller as he weaves Riley's impossible and intricate plan to steal a wall (and also the painting) with multiple twists and reveals, using chemistry and a heavy dose of chicanery. Throughout his compelling and suspenseful plot, Lindsay peppers the reader with his wry sense of humor. His impeccable timing results in a propulsive page-turner. The Best Supporting Character Award goes to Bernadette, with the terrorizing skills of "Chucky" of horror film fame and the tenacity of the Terminator, she dominates the narrative.
 This standalone is the second in a series, that hopefully will lead to further adventures of Riley Wolfe. Thanks to NetGalley and Penguin Group / Dutton for providing an Uncorrected Proof in exchange for an honest review.
More Heists, Capers, and Crime
He had a plan, until someone put a bullet in the head of a county judge
read more