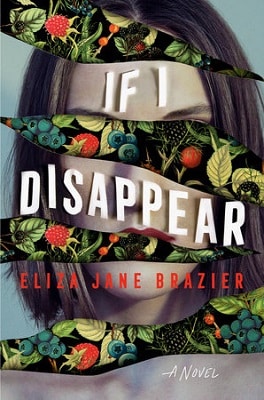 Lately, there has been a trend of incorporating a podcast into the telling of a mystery or thriller. I have seen this gimmick used successfully, and I have seen it fail. Luckily, it's a highly effective plot device in If I Disappear.
Sera Fleece doesn't have much going for her. Recently divorced and without a job, she spends all of her time listening to her favorite podcast, "Murder, She Spoke." Rachel Bard is the host, and the podcast (currently at 84 episodes) delves into missing women.
Then, all of a sudden, the podcast comes to an abrupt stop. Rachel's social media has no new updates. She's a missing woman.
Sera, who feels she knows her so well after obsessing over the podcast, decides she is the one to go looking. She studies the podcast episodes, finds what she believes are hidden clues layered into the stories, and sets off to the northern backcountry of California, where Rachel lived with her family. Fountain Creek Guest Ranch, to be precise.
Sera—starting the investigation—meets Rachel's parents under the guise of looking for a job on the ranch. Through clumsy questioning and getting to know a host of suspicious people, it soon becomes clear to Sera that there are many possible motives for making Rachel disappear… and that immediate danger might be making its way to the ranch.
"I sometimes wonder if I'm destined to disappear."
This is the debut novel from Eliza Jane Brazier. Color me impressed! It's a taut mystery with many things to entice the reader: a possibly unreliable narrator, a cast of suspicious characters, suspense that increases at a steady pace. The pace keeps increasing as Sera wants to confide in someone what she is really doing in town but doesn't know who she can trust. Her suspicions change often, and it's quite exhilarating to guess if she's on the right path or completely off base.
The podcast is cleverly threaded throughout the story, and we get glimpses of numerous episodes at the start of each chapter. Are we also finding the secret clues that Sera found? I devoured this in one sitting, and couldn't help but race to the finish line, which wraps up with an unexpected and delicious conclusion.
The Bottom Line: If you're looking for a fast-paced, atmospheric mystery with a strong sense of foreboding and increasing intensity, then look no further.
Sincere thank you to Berkley for providing an ARC for review.
She needs to find a contract killer before the cops do
read more