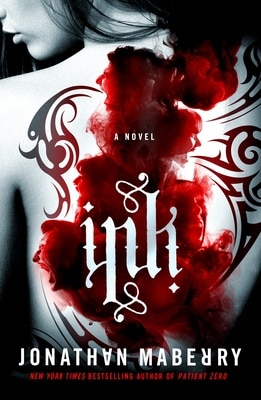 From the pen of the creator of the Joe Ledger thrillers comes an outstanding standalone supernatural suspense thriller featuring heroes of relentless strength in the face of unbridled adversity.
Some unknowable and unspeakable force can literally strip a tattoo from an individual's body for the purposes of feasting on the attached memories. The more horrendous the better. Patty "Cakes" Trang's only memento of her brutally murdered daughter, Tuyet, is a likeness of her face, painstakingly fashioned on her wrist. The disillusioned Patty has recently moved her tattoo parlor from New York City to the small town of Pine Deep. Unbeknownst to Patty, this notoriously weird town is considered the most haunted town in America.
It was the site of one of the worst mysterious disasters in history in which 11,641 people were slaughtered in an incident obliquely referred to as "The Trouble." Over the years, the details have dissipated and a new fringe community started moving in, bringing with it money and youth, energy and apparently Patty. Her friend "Monk" Addison is on his way to Pine Deep to join her when the calamities begin. A horrendous storm with blinding sheets of rain engulfs his vehicle and intensifies the closer he comes. Patty isn't answering his phone calls or texts. And this is just the beginning, as an all pervasive and ominous sense of dread and impending doom permeate the narrative.
Monk is both a private investigator and "skip tracer," a virtual bounty hunter. His body is festooned with the tattooed faces of those whose murder he has investigated. He cannot escape his past. It's the dark background of a former black ops soldier whose job was pulling triggers and cutting throats, unfortunately even at the expense of innocents. His past weighs heavy, leading him to an unending need for redemption to lessen his burden of guilt. And it's a past that leads him to the town where Patty and many others have been robbed not only of their tattoos but also their attached memories.
This psychic vampire feeds off the negative emotions and memories. He seeks out victims with broken hearts, buried children—those with grief, shame, regret. These are the choicest and juiciest. The nature and origin of this abominable individual will be unfolded in the course of the narrative.
Jonathan Maberry proves to be a masterful storyteller as he weaves a twisted and demented tale culminating in a relentlessly escalating denouement. Along the way he features themes of friendship, loyalty, and love, none of which are lessened by the paranormal occurrences.
Thanks to NetGalley, St Martin's Press and Jonathan Maberry for providing an Uncorrected Proof in exchange for an honest review. Publication date is scheduled for November, 17, 2020.
The death of a look-alike stranger leads a woman down a troubling path
read more