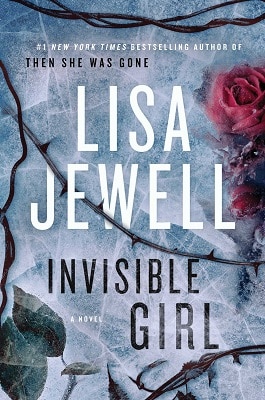 In a story that pushes the reader to ask how well we really know someone comes this thriller by Lisa Jewell. Told from numerous perspectives, it is a piece that races along, offering insights and misdirection in equal doses. Daunting and spine-tingling from the get-go, this is a 'jewel' in the genre.
As the novel begins, Saffyre Maddox lays the groundwork for herself and hints at an as-yet undisclosed 'horrible event,' which saw her spend a significant amount of time in therapy. She appears quite private, but has a secret that has pushed her to self-harming, something her therapist is trying to better understand.
Meanwhile, Roan Fours is a successful child psychologist with issues outside the practice. His wife, Cate, is hyper vigilant about Roan's every movement, after a marital issue that appears to have involved another woman. Now, Cate surmises that Saffyre might be making a play on her husband, when a mysterious card arrives on Valentine's Day. Could this be a new round of panic for Cate?

All the while, Owen Pick's life is falling apart. A geography teacher who's been suspended after some complaints by students, Pick has little going for him. A virgin and living with his aunt, Pick presents as quite creepy and socially awkward. He happens to be a neighbour to the Fours family, where the teenage girl reports creepy feelings when making her way home from the Tube one night. There have also been a number of sexual assaults in the area, which puts many on high alert.

When Saffyre Maddox goes missing, the last person to have seen her is Owen Pick. With his past, Pick is a likely candidate for having done something. He is known to gawk and his past sticks to him like an indelible letter. 

As the story progresses, the reader sees the narrative peel back many layers and shines the light on a potential few who may want to see harm come to Saffyre, as well as insights by the victim herself. The plot thickens and the chill factor arises, leaving the reader to guess until the final reveal. 

Having never read Lisa Jewell before, this was an interesting sampling of a new author with a large following. While I have read many thrillers, Jewell presents a unique perspective that had me curious from the outset. I wanted to know more and can only wonder if many of the other novels follow this successful recipe.

It's hard to choose a single character to place in the role of protagonist. Jewell offers many through a rotating narrative in the novel. At times, Saffyre takes the central role, offering the reader an in-depth look at her personal struggles. This is contrasted by both Cate and Owen perspectives, both of whom have their own pile of issues. There is a peppering of backstory and some character development throughout, allowing the reader to get a better understanding of all the players in this complex story. Jewell does well keeping all her characters working together to build up a stronger story, with numerous subplots advancing simultaneously.

Jewell does well juggling the various perspectives in this piece, keeping plot lines clear and characters stories from blurring. The reader does need to remain attentive throughout, keeping everything straight, though the pieces do eventually fall into place with ease. Chapters of various lengths help move things along, bundled together to offer significant advancement for one character before moving on to another. A clipped narrative and cogent dialogue help pull the reader in and turn this into a page turner that will have the reader wanting to burn the midnight oil, if only to learn Saffyre Maddox's fate. I'd try another Lisa Jewell novel, given the opportunity. 

Kudos, Madam Jewell, for this insightful novel. You have me curious about what else you've written, as I can see you have a significant fan base. 

More Domestic Thriller Reviews