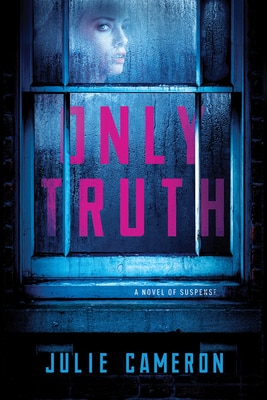 Thirty-five-year-old artist, Isabel Dryland, and her husband, Tom, have been happily married for four years, living in London and trying to have a child. Isabel fears her inability to conceive may be linked to an attack when she was fourteen, a horrific incident that left Isabel with brain damage, partial amnesia, and blindness in one eye. Isabel recalls nothing about the actual assault and has only vague memories of her long and difficult recovery.
It took years for Isabel to attain a semblance of normality, a quest that seemed in sight when she met Tom at one of her gallery shows. Tom appears to be the perfect husband: loving, caring, protective, and solicitous when Isabel suffers one of her frequent headaches or anxiety attacks.
Now Tom wants to move to the country, thinking the quiet atmosphere might be salubrious to Isabel's health, and could even lead to a pregnancy. Tom finds the perfect rural estate, complete with a coach house Isabel can convert to a painting studio. Tom takes Isabel to view the house, which she finds vaguely discomforting. Moreover, Isabel doesn't want to leave London. However, Tom is so enthusiastic and insistent that Isabel feels she has to agree to the relocation.
As soon as Isabel and Tom are ensconced in their new home, Isabel starts to get creepy feelings, hang-up phone calls, and a vague sense of being watched….and we soon learn why. A psychopath is stalking Isabel.
Isabel's chapters are interspersed with the narrative of the psychopath, who has a compulsion to abduct and torture women. The maniac's story starts back in 1994, when he stalked a sweet-faced blond teenager. Now the evildoer is after Isabel. (Warning: the psychopath's chapters are graphic and disturbing, and may contain triggers for sensitive readers.)
Isabel's sense of unease is heightened when she discovers a small hidden room in the back of the coach house, with writing scratched into the floor. Isabel tries to speak to her husband Tom about her apprehensions, but he's dismissive, and even suggests Isabel speak to her psychoanalyst.
As the story unfolds Isabel goes about her business: redecorating the house; fixing up her studio; speaking to the estate's previous owner; meeting the neighbors; hiring a gardener; teaching art classes; traveling to London; taking commissions for paintings; inviting her twin sisters for a visit; and so on. Through it all, Isabel collects anecdotes and clues that make her suspect serious wrongdoing.
It's nice to see Isabel go from doubting herself to taking matters into her own hands, all of which leads to an exciting climax.
The story is set in modern times, but has a gothic feel, and would appeal to fans of vintage mysteries and serial killer books.
More Psychological Thrillers