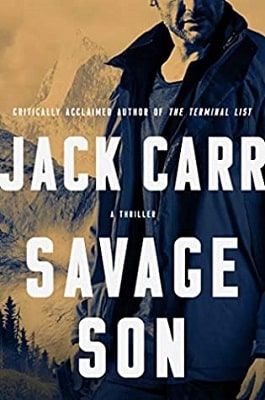 "The platforms that hosted illicit activity on the Dark Web changed as international consortiums of law enforcement built cases on a virtual battlefield. Silk Road, AlphaBay, and Hansa were but a few of the cyber auction houses whose specialties catered to the dark side of man.
Weapons, child pornography, human trafficking, and illicit drugs were the mainstays of the realm, trading with bitcoin cryptocurrency, moving people and destroying lives at 50 megabits a second. The Dark Web was where Aleksandr offered a specific service to the discerning and niche customer. It was where Aleksandr offered the hunt of a lifetime.
To those who had adorned their walls with most every species the planet had to offer, a few longed for one more trophy, one they wouldn't be able to brag about at cocktail parties in polite society. They yearned to experience the hunting of man."
Many positive things have come from the advent of the internet, but as we acquire more data, we are learning that there are very negative aspects to the internet, and one of those is the ability of psychopaths and those with deviant desires to find one another. In the past, these people felt alone and knew they would have to control their darkest cravings, but now they can easily find others with the same urgings, and they encourage and facilitate each other's most aberrant behavior.
Aleksandr Zharkov has risen through the ranks of the SVR, a Russian intelligence organization John le Carré (from the glossary in the back of the book) describes as the "KGB in drag." Zharkov is the type of ruthless, immoral psychopath that governments find to be useful. He kills without remorse. In fact, he goes a step further: he kills with relish. On Medny Island, he can indulge his hunger to hunt and kill the most dangerous predator on the planet…homo sapiens. He brings like-minded men to his island to hunt men and women who have been unlucky enough to fall victim to his ire, or they might even be just ordinary people snatched from the streets of Africa. To Zharkov's mind, they are all expendable. Like any person who has to keep pushing their obsessions further and further to get the same thrill, he wants a hunting experience with the highest risk, and therefore the most satisfying reward. He wants to hunt the most dangerous Apex Predator on the planet…a US Navy SEAL.
He wants James Reece's head in a jar.
If you've had the pleasure to read Jack Carr's first two books in this series, you will know that James Reece has lost about everyone he cares about while in the service of his country. He became the most wanted man in the world when he rooted out, at the highest levels of government, those who betrayed him on the battlefield in Afghanistan. As I always say about the Marvel comic hero Captain America, if you are on the opposing side of Captain America, you are on the wrong side. If you are on the opposing side of James Reece, you are also on the wrong side, and you are cursed to be looking over your shoulder for the rest of your short life.
Reece is finally getting some much-needed R&R in the wilds of Montana with his SEAL friend Raife Hastings while trying to work on his relationship with his girlfriend, reporter Katie Buranek. When Russian mafia thugs invade the Hastings Ranch to try to kill James and Raife, the SEAL brothers know they won't be able to rest until the players behind the kill order are taken off the board.
Oliver Grey, a disgraced and traitorous ex-CIA bastard, wants Reece dead. He's tired of looking over his shoulder for the specter of his destruction. He works for Aleksandr Zharkov's mob father, Ivan. He knows how the CIA thinks and believes he can use that knowledge to destroy Reece and Hastings. Little does Grey know that the psycho Zharkov has different plans for the SEAL blood brothers. Sometimes, when you acquire too many enemies, they start stepping on each other's dicks while trying to take a swing at you.
Reece doesn't want to know the odds. He knows the best-laid plans rarely survive first contact with the enemy. He is going to have to rely on his training and hope for some luck if he is going to have a chance against the forces arrayed against him.
Like his other two books, because of Carr's clearance level, some small sections of this novel have been redacted. This gives you a good idea of the authenticity of the background information he provides, and with a little bit of work, most readers can figure out some or most of what was sharpied by the government. Carr has a vast knowledge of weapons and gadgets that SEALS and bad guys find very useful, and he provides a helpful glossary in the back of the book to further explain the weapons and acronyms encountered in the text.
You will learn about alternative uses for ghost peppers, other than adding spice to your burritos. You will find yourself googling the battle of Attu. You will be wondering about the feasibility of adding a Belgian Malinois to your home security. You will be practicing a move called disarming the snake. Most importantly, you will be wondering how you are going to get a hold of a copy of Jack Carr's next book…The Devil's Hand.
I want to thank David Brown and Simon & Schuster press for providing me with a free copy in exchange for an honest review.