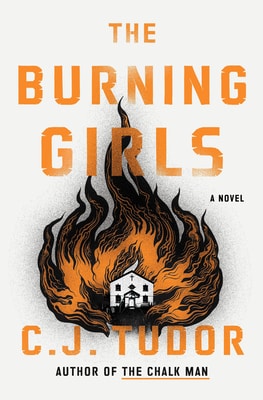 Jack Brooks is the new vicar in the Sussex hamlet of Chapel Croft. Along with fifteen-year-old daughter Flo, Jack has been persuaded to uproot from bustling city center Nottingham to this quaint rural setting.
On arrival Flo is quick to point out that the new chapel is "a dump" and the dilapidated house next door, which is to be their home, does seem to be leaning somewhat precariously. It's hardly inspiring. The locals seem a rather odd bunch too: there's the rather creepy curate, a rude local farmer and a young lad called Wrigley who, not to put too fine a point on it, wriggles.
If this weren't enough, the place has a dark history as back in the rein of "Bloody" Queen Mary two young girls who had hidden in the church which originally stood on the site of the present chapel were discovered, hounded out and burned. This act of religious persecution is still commemorated locally by the annual burning of wooden effigies.
Soon Flo is missing her friends and Jack is having a tough time transitioning to this very different environment. As we meet more of the locals and continue to learn about life in Chapel Croft it becomes evident that just about everyone seems to be hiding something. It's clear that Jack, too, has a dark past that is hinted at but not yet fully disclosed.
Events and discoveries now come thick and fast: there are ghostly sightings, a macabre package is delivered and Jack learns that thirty years ago two girls of a similar age to Flo went missing, their fate remaining a mystery to this day. The new role is quickly becoming part vicar and part detective as efforts become focused on trying to solve what feels like a rather grand puzzle.
Jack is a great character, at once as profane and as un-vicar like as you can imagine, while at the same time possessing the deft people-skills you'd associate with the role. And the relationship with Flo feels absolutely real, their interactions being neatly handled and often amusingly told. There are an awful lot of moving parts—interlocking storylines from the past and the present—and at times it feels a little too busy, but ultimately the tension does rack up nicely toward a satisfying and surprising conclusion.
It's a story that held my attention throughout, made me smile. and finally caused me to feel sad that my time with Jack and Flo had drawn to a close. I guess that's a pretty good recommendation all on its own.
More Supernatural Thriller Reviews
Becoming a medium is almost too easy for someone used to pretending
read more