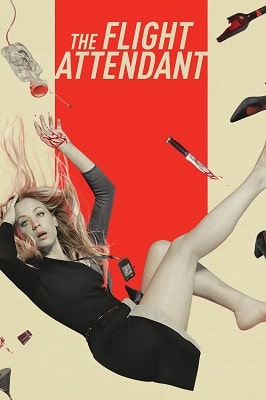 The Flight Attendant — Season One
Network:   HBO Max
Premiere Date:   Nov 26, 2020
Impulsive decisions can have deadly consequences, but nothing could have prepared party girl Cassie Bowden for what she is about to discover when she wakes up in her hotel room with a dead body and no memory of the night before. The Flight Attendant is a mystery thriller television series starring Kaley Cuoco that premiered on HBO Max on November 26, 2020. All eight episodes are currently available to stream now and the series has already been picked up for a second season.
The series is addicting from the very first episode, luring viewers into an enticing mystery that will keep them guessing until the very end. Kaley Cuoco's quirky and fun portrayal of Cassie Bowden elevates the show that much more. The show also cleverly sprinkles in psychological moments that may seem odd and jarring at first, but quickly set this series apart from other mystery thrillers.
After watching the series for a second time, I appreciated it that much more. The clues are cleverly inserted and the writers did an excellent job of making everyone a suspect… including Cassie. Even though there are several subplots going on as well, it didn't become distracting or unfocused. Each character is entertaining, the performances are spot on, and the development of Cassie's character is believable and relatable. Since Cassie is far from a professional sleuth of any kind, it made the show that much more entertaining. We saw things through her eyes, but also got the chance as the audience to come up with our own theories along the way.
The cat and mouse feel of the mystery will keep you invested, but I thought that this show did a great job of also balancing in real issues like addiction and grief to really give the audience a clear picture of who Cassie is and why we should invest in her well-being. Usually after I watch a show like this, I don't return to it because I already know everything, but this show was so layered and rich in character development that I returned for a second watch to discover everything I might have missed the first time around and it gave me an even greater appreciation for how well placed the clues and reveals were.
If you are looking for a fast-paced mystery thriller with a phenomenal cast, then buckle your seatbelt for an intense ride!
Discovering the singer's murderer might not be the only shock in store
read more