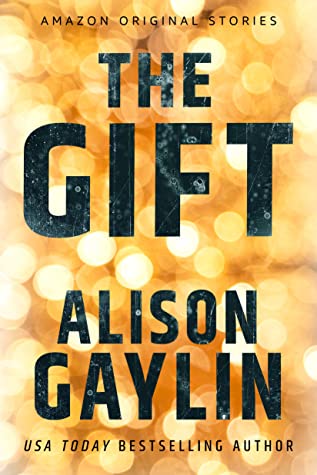 With a kidnapping of a little girl and someone who has premonitions of the truth, the reader will be hooked as they try to piece it all together in short order. Lyla McCord is used to the lights and glamour of being a screen actress, but it would mean nothing without her family. 
When Lyla learns her daughter, Felicity, has gone missing from school, she rushes back home. Panicked and unsure what to do, Lyla breaks down in front of her husband, Nolan Carnes, who's also been away. With no ransom note or contact from Felicity, both Lyla and Nolan begin to worry, unsure how their eight year-old will handle things on her own. Lyla has a history of disappearing as well, walking off set years before.
When Nolan suggests going to see a psychic at the request of someone on staff, Lyla agrees, though somewhat sceptical. They attend and Lyla cannot deny that this man surely has some powers. The psychic begins offering up a vision he has, knowing that Felicity is alive and dispensing some added tidbits that offer vague clues, while chilling Lyla to the bone.
Scrambling to piece it all together, Lyla is baffled at what she's been told, but returns to get more information. It's only then that Lyla realises that with psychic powers comes the ability to open doors in her mind she's always wanted locked away. A chilling piece that finds twists at every page turn.
With no previous experience reading Alison Gaylin's work, I hoped that I would quickly find myself in tune with her style of writing. In a short story, there is little time to acclimate, which made the easy writing style and quick dialogue banter helpful as I dove in. Lyla remains at the center of the story, with her own past driving the search for her daughter. A panicked mother who wants nothing but to protect her chid, Lyla needs to focus on the present, rather than her past, a time she has tried to lock away from everyone else.
The struggle becomes central, as the attentive reader will quickly surmise. Gaylin fills the story with a few other characters to help move things along. Each plays a key role and becomes an integral part of the larger story by the final page.
The story works well, divided into 'days' for the reader to compartmentalise the case's progress. Gaylin's limited space forced her to rush through some aspects, though one cannot fault her for that. The twists in the latter half work well and will keep the reader on the edge of their seat, as Felicity's safety is of the utmost importance to everyone.
I'm inclined to keep reading these short stories and try at least one of Alison Gaylin's novels, if only to see if she can sustain the buzz I felt throughout this piece. Recommended to those who are familiar with Alison Gaylin's work, as well as the reader who enjoys a short story with a punch.
The bottom line: Kudos, Madam Gaylin, for a great product with strict limitations. I'm eager to put you on my list of new authors to watch, as you have something that intrigues me in your storytelling.
An explosion rocks and topples the Statue of Liberty
read more