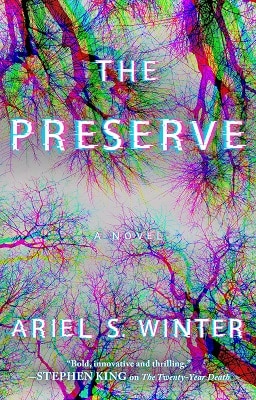 Well, we knew it was coming. In the future, the human race has been decimated by a plague and we are now controlled by robots.
The robots are in power, control the government, and—in a move designed to appease the human population which is now a minority—the government set up areas where humans can live without robots present. Calling it "The Preserve" they afford humans noninterference by robots, an idyllic situation until a human is murdered. This crime sets Chief of Police, Jesse Laughton, and his former robot partner, Kir, off to find the killer—be they human or robot.
However, robots are dying due to a bad drug program. Laughton learns that the dead human was a hacker who wrote and designed drug programs, which sets the scene for the crimes to be possibly related. Both Kir and Laughton are on the trail and what they find is shocking. The Preserve is a place that holds secrets, and although the population wants you to believe that life is perfect it certainly is not.
Will Laughton and Kir find the killer (or killers) before the whole system of the Preserve disintegrates? It's a race against time, and danger is lurking.
This police procedural definitely takes on a different background, and in establishing a future where AIs are in charge it sends a bit of a warning to humans to be careful of developing machines that can handle everything. It also is current with the times, where a virus seems to be running among us. Perhaps this is a story of our very own future. The problems we face today are certainly mimicked in the problems faced in this future world created by Ariel Winter.
I did struggle somewhat with the story as it was slow moving while the characters were at times confusing and details about them were murky. However, if you're into dystopian books with robots, plagues, and an intense sci-fi mystery, then The Preserve is for you.
More Sci-fi Mysteries and Thrillers
A monstrous blue sphere hangs on the horizon, ready to tear the planet apart
read more