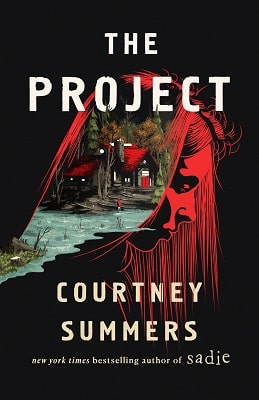 Courtney Summers' writing superpower comes in the form of characters the reader can relate to on many levels, however damaged they are. Whatever the characters' issues, this author brings real life in all it's forms to the forefront of her stories and makes the reader feel every moment.
The Project is no different in that respect—sister's Lo and Bea are incredibly relatable, both in their sibling relationship (with it's huge divide) and in their own personal journeys. Those journeys are propelled by the enigmatic Lev, who runs a group that reaches out to help the disenfranchised whilst offering members a loving and inclusive home. But there's a darkness lurking beneath the good works, a darkness that will consume both Bea and Lo in very different ways.
The Project is innocuous; some would say much-needed in our world as it is at the moment. This is not a predictable tale, and not one where the reader will know early what the truth of the matter is. As such, a real page turner, and as ever beautifully written. The author's use of language to infer and apply emotion is second to none. This is a novel you will devour in short order.
Like Sadie before it, The Project will take the reader on more than one personal journey, offering layer upon layer of human nature's best and worst. A clever and intelligent look at the cult of personality, it is powerful and often melancholy, scarily real but intensely immersive.
I loved it. The ending had me a little tearful and overall I think if you are going to read only one story with the cult premise in 2021 it should probably be this one.
The bottom line: Highly recommended.
When his wife dies, he and his thirteen-year-old daughter are forced to move
read more