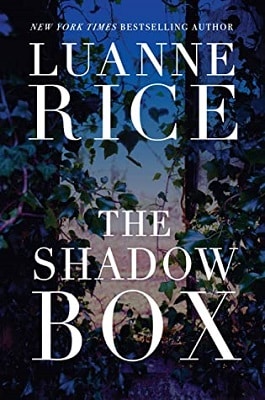 In this fast paced, compelling novel, the rotating points of view propel the reader through the book. Each chapter is labeled with the identity of the narrator, so it is easy to tell them apart and the narrations themselves help to give a well-rounded picture of the people involved in the story. It is the type of book that will have the reader saying repeatedly "just one more chapter" until they realize they've read well into the night.
As for the identity of the main narrators, there's Claire, the victim, or is she the protagonist? Then there's Conor, a state patrol detective assigned as lead investigator to Claire's case. Finally, there's Tom, Conor's older brother and a US Coast Guard officer who is investigating an explosion at sea.
The opening chapter begins with Claire announcing she died, but she's not sure how. She remembers being strangled, but she also remembers a rope and a knife. Then it all starts running together in a confusion of thoughts until she wonders if she really is dead or if it is all a dream. She also talks about her spouse, Griffin, the local prosecutor and gubernatorial candidate who outwardly appears to be the perfect civil servant—handsome, rich, intelligent, and wealthy. The only difficulty is Claire knows a completely different side of Griffin, one in which he is emotionally abusive, politically manipulative, and connected to a powerful group of wealthy donors who are singularly focused on his successful election. Griffin is highly regarded among many in the law enforcement community which leaves Claire wondering if she can trust anyone with a badge.
Next there's Conor, brother-in-law to Claire's best friend's husband, Tom. Conor is a state patrol officer who has been assigned to Claire's case. His opening chapters provide a glimpse into the search for Claire. As the book progresses, he also becomes involved in the investigation of a death at sea and the rescue of a young girl from the wreckage. He seems to have questions and perhaps doubts regarding Griffin, but as a member of law enforcement can he really be trusted?
The third primary narrator is Tom, US Coast Guard officer, Conor's older brother and husband of Claire's best friend. He is involved in the search and rescue after the explosion. While other investigators examine the boat, he accompanies the rescue team who is looking for two missing children. A combination of luck and sharp observational skills on his part result in the young girl being rescued, although there is no sign of her brother.
While on the surface the book appears to be a murder mystery, as it unfolds the reader becomes aware of additional aspects. If you want to discover these things on your own, stop reading this review now. Although there are no spoilers in the following, there are some hints which some readers may prefer to discover as they delve deeper into the story. Additional themes within the book include:
wealth and power and how political gain might be used to insure an increase of both
physical and emotional abuse, particularly of women, and the existence of organizations and individuals who are dedicated to helping them reclaim their lives
public vs. private lives and how people are not always what they seem
If you like a book with layers of suspense and complex characters who display both the best and the worst of human nature, then this is a book you won't want to miss.
My thanks to Thomas and Mercer publishing for an advance copy of this book for review. The opinions expressed here are entirely my own.
.
More Psychological Thrillers
An accident propels them from an unsettling situation into a nightmare
read more