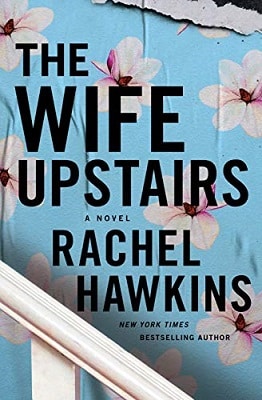 reviewed by Susanne Strong
Get ready for a mystery and thriller that's twisty, turny, and completely compelling.
Meet Jane, an Arizona transplant new to Birmingham, Alabama. Jane is looking to make ends meet by walking dogs in the sleepy little subdivision of Thornfield Estates. Or is it really so sleepy?
Thornfield Estates has a "Stepford" vibe—perfect housewives, beautiful expensive homes, with everyone following a simple, easy routine. The quintessential life. Or so it seems.
Penniless and pretty, Jane is hoping to meet "the one." Enter Eddie Rochester, a recent widow who is trying to get over the death of his wife, Bea. Bea died in the company of her best friend, Blanche, drowned while away on a girls' weekend.
Eddie is dashing, kind, smart and successful—everything Jane wants in a man. And so, a whirlwind romance ensues, with Jane swept off of her feet. Not long after she gets what she wants: a marriage proposal. It appears Jane always gets what she wants. Or does she?
What happens next is nothing short of brilliant, twisted, and completely wild. No spoilers, of course, but readers should expect twists followed by greater twists, which will be eaten alive by yet greater still.
The Wife Upstairs includes wholly compelling and intriguing characters with fascinating motives. Some of the characters' machinations are warped and completely crazy, yet this reviewer couldn't help but be drawn in, hook, line, and sinker.
"The Wife Upstairs" is a wholly compelling thriller that had me swiping the pages of my kindle as fast as humanly possible. This novel is enthralling, fascinating, wicked, and oh so fun! I was totally gripped by the jaw dropping storyline.
Thank you to St. Martin's Press for the advanced readers copy which will be published on January 5, 2021.
 Note: The Wife Upstairs was included in the Mystery and Suspense Magazine shortlist of best thrillers of 2021.
Other Domestic Thriller Reviews
She's arrested in her bathroom, covered in blood, holding a straight razor
read more