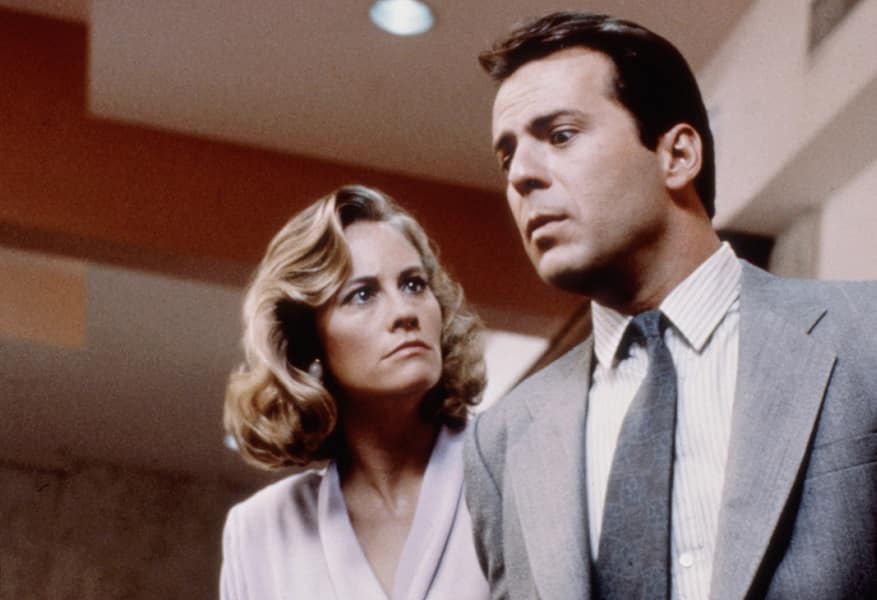 Romance and the Detective
The Elements of a Great PI Story with Romance
According to Van Dine, a detective story should not contain a love interest. He rationalized that it would compromise the objective of bringing a criminal to justice in favor of the parties going to the altar.
What did he know?
For those unfamiliar with the man, S.S. Van Dine was the pen name of an American mystery writer of the 1920s and 30s, William Huntington Wright, remembered for his series of detective novels featuring a wealthy, amateur sleuth, Philo Vance.
While some agree with Van Dine's theory, many don't, evidenced by the popularity of Sandra Brown, Robert B. Parker, and countless others. Dashiell Hammett's The Maltese Falcon is often described as a twisted love story. In 1935, readers responded enthusiastically to Dorothy L. Sayer's investigator, Lord Peter Wimsey, and his love interest, a strong woman, ahead of her time.
A further illustration of audience approval of romance appearing in crime-solving PI mystery is the TV sleuths. In the 1980s, viewers waited anxiously for a romantic liaison between Bruce Willis and Cybil Shepherd in the TV series Moonlighting. In 2010, a Newfoundland-based TV series (currently available on Netflix) spent seventy-eight episodes teasing viewers with PI and a Constable/Sergeant relationship. My guess is the sexual tension between Jake Doyle and Leslie Bennett in The Republic of Doyle created more fan loyalty than the crimes solved.
Elements of a Detective Mystery with Romance
What are the elements that make a PI mystery with romance great? To begin, the PI protagonist must hook the reader, which can take many forms. Perhaps he or she has a sympathy-engaging handicap, has endured a tragedy, has a charismatic personality, is relatable, quirky, or otherwise fascinating. A well-rounded protagonist will have good and not so good traits and habits. He or she may have a resume failure or two. Many PI protagonists have military or law enforcement experience but can come from any walk of life. In the real world, law enforcement experience among PIs is prevalent.
Detectives with Love Interests
Among popular protagonists fitting the description above is Michael Connelly's Harry Bosch, who became a PI and then returned to law enforcement. Another example is Robert B. Parker's Spenser. A military veteran, state trooper, and Boston boxer, Spenser has a PhD in English and is a gourmet cook. He also managed to fit a love interest into his life, adding another layer to his character. Introduced in the second book of the series, Susan Silverman continued in most of the books, taking one brief pause, but finished the series out. She is said to have been based on Parker's wife Joan and their unusual marriage. Robert B. Parker believed character to be the primary element of a novel and sought to humanize his protagonist by providing a life outside the four corners of crime-solving. He did an excellent job of creating a tough guy with class, education, and a softer side.
Equally important to the PI character is the issue to be solved, which is often a murder but can be a kidnapping, rape, major theft, or other. However, it must be sufficiently serious and possibly time-sensitive. Mystery readers love solving the puzzle along with the protagonist and urgency heightens suspense. An unusual, or for some, a particularly heinous crime increases the reader's attention. The clues should be intriguing and disbursed judicially. Marshalling the suspects should be logical but seasoned with a red herring or two.
Solving the crime alongside romance
As for the element of romance, the subject of the protagonist's interest should be worthy of the PI and come onto the scene in a natural manner. In discussing the topic with past presidents of the Northeast Florida Chapter of Sisters in Crime, Debbie East said, "Romance will work in a PI novel if the romantic partner fits squarely into the scene—a co-worker, law enforcement equal, a resource, or a neighbor." Injection of a gratuitous relationship turns East off. She believes the love interest should work integrally with solving the crime, often by assisting in the investigation.    
While the romantic feature of the story can be ongoing sexual tension, which is the preference of former NEFSIC president Audrey O'Neil, or a happily-ever-after ending, favored by former NEFSIC president Rebecca Sims. "I usually skip over casual sex scenes," said Sims. Both readers enjoy cozy mysteries. O'Neil particularly likes a story where the initial dislike between law enforcement and the sleuth slowly evolves into a rocky but strong relationship. One of her favorites is M.C. Beaton's series featuring Detective Agatha Raisin, who has an on-off relationship with Sir. Charles Fraith.
A threat to the love interest
In a PI mystery spiked with romance, the stakes are raised if one of the romantic partners is placed in jeopardy, according to John C. Boles, Emmy award-winning writer, editor, writing instructor, and script consultant. Boles worked as an assistant director on the Hart to Hart TV series, which featured a wealthy married couple, played by Robert Wagner and Stefanie Powers. The pair solved crimes and displayed affection reminiscent of Dashiell  Hammett's Nick and Nora Charles of the Thin Man.
A prime example of high stakes jeopardy occurs in Sandra Brown's PI novel Tough Customer when PI Dodge Hanley is reunited with his former lover. Despite the passage of thirty years, the tough investigator still harbors strong feelings for Caroline King as he answers her plea for help when a deranged stalker threatens the life of their daughter.
In David Baldacci's King and Maxwell series, former secret service agents Michelle Maxwell and Sean King meet in the book Split Second after each has committed a fatal error on the job, destroying their respective careers. They ultimately team up to form a private detective agency, using their special training and skills to solve cases and often finding themselves in dangerous situations. Although sexual tension arose early on in the series, it took Baldacci four books before the pair closed the deal in First Family. The six-book series became a TV series in 2013 with Jon Tenney and Rebecca Romijn in the starring roles.
A New Breed of Detective
Although the PIs in early mysteries were primarily male loners, the genre has grown and expanded over time. No longer is the hard-boiled, hard-drinking, womanizing male detective the only game in town. The sex-and-violence Mike Hammers have taken a backseat to a new breed. Today, a diverse catalog of persons populate the pages. Authors like Sue Grafton, Sara Paretsky, Steph Cha, Kellye Garrett, Walter Mosley, and Janet Evanovich have changed the pattern, many elevating a female investigator to a position equal to male counterparts in every way. Along with solving cases, the smart, strong, independent women dabble in relationships and social issues.
While the crime to be solved (core of the plot), the protagonist, and the lover are primary elements of a good PI novel with romance, other elements add to the quality of the story. They include the antagonist(s) and collateral characters, who may aid or impede the PI's job—police officials, witnesses, informants, a best friend, office staff, family members, an ex-spouse or lover—to name a few. Snappy, clever, well-written dialogue is always a bonus.
Remaining elements are universal: pacing, a tone establishing description of the setting, conflict, action, a climax, and a satisfying conclusion. The degree of violence varies.
Romantic Suspense with a Private Investigator
In a PI Mystery with Romance, the focus is on solving the crime. However, in a closely related genre, "Romantic Suspense with a PI," the focus shifts to the romance. With the volume of PI mysteries available, a complete list is not possible. However, below is a starter list. A search for "Romantic Suspense" on Amazon will produce numerous offerings with Sandra Brown and J.D. Robb high on the list.
About the Author
Judith Erwin is the award-winning author of seven books, including the Shadow of Dance Series, three standalone novels, and the recently released Capitol Murder, Book 1 of the Shepherd & Associates Series. She won a FAPA gold medal for her romantic suspense novel,  The Studio, also a finalist in the international Readers' Favorite Book Awards. Her romantic novel, Shadow of Doubt was a Royal Palm Literary Awards finalist. A retired attorney and freelance writer, her work has been published in numerous periodicals. A native of Atlanta, Georgia, she lives and writes in North Florida.
juditherwinofficialwebsite |amazon.com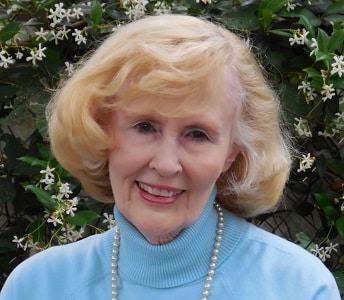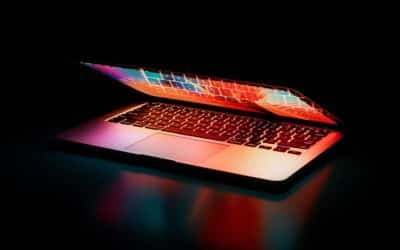 Has your book club been shelved? Find your new group online.
read more