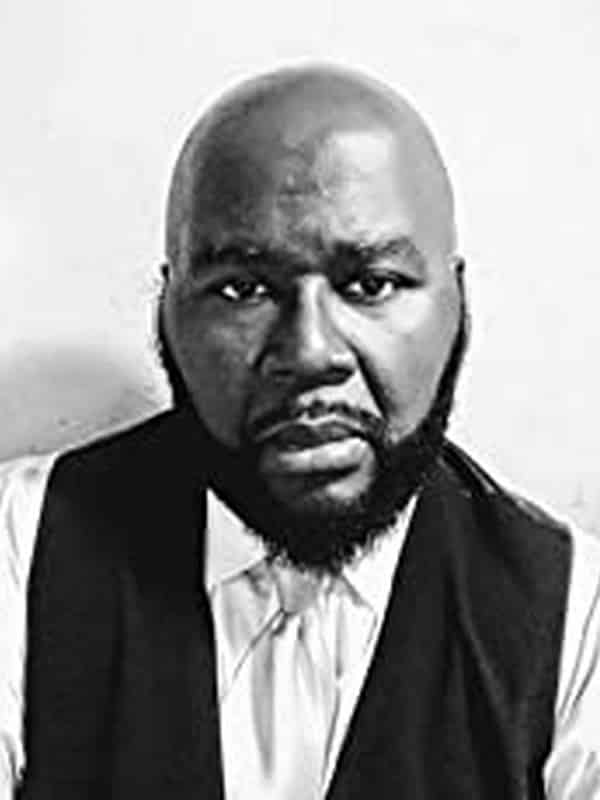 S. A. Cosby is an Anthony Award-winning writer from southeastern Virginia. His the bestselling author of Blacktop Wasteland, a New York Times Book Review Editors' Choice and Goodreads Choice Awards semifinalist, as well as Brotherhood of the Blade and My Darkest Prayer. When not writing, he is an avid hiker and chess player.
Q There are so many themes that run through Razorblade Tears: guilt, grief, and revenge being just some of them. When you sat down to write it, what was your vision?
S.A.: I think from its inception I knew it would be incredibly emotional.  When we are talking about murder and vengeance we are talking about elemental biblical themes and those are things that are indisputably raw.
Both Razorblade Tears and Blacktop Wasteland make a case that Southern heritage is the domain of something better than a failed rebellion.
Q What are your thoughts on the South, and what do you think your writing has to say about a place that's both complicated and magnificent?
S.A.: I think The South and Southern Fiction have a special place in the pantheon of American Literature.  There is no place more haunted by its past or more afraid of its future than The South. Tradition one side of a Janus mask when it comes to The South.  Intolerance is the other.  I love the South. It's the place of my birth. And because I love it, I use my writing to critique it in an attempt to make it better.
Q For both Razorblade Tears and Blacktop Wasteland, violence and empathetic humanity are juxtaposed throughout. What can readers take away from the contradiction of bloody crime contrasted against characters who are fundamentally good, caring, and hopeful despite their circumstances?
S.A.: Violence is the language of the dispossessed.  It's the currency of those steeped in moral poverty. It's the last weapon a good man has when all other options have been exhausted.  For me Violence should never be gratuitous.  It must always be earned.  If you choose to use it then it has to be ferocious. It has to have consequences.
Q Who are your influences, both within Southern noir and crime fiction, and without?
S.A.: I draw from a deep well of writers that I see as heroes.  William Gay, Ernest J. Gaines, William Faulkner, Zora Neale Hurston, Walter Mosley, Dennis Lehane, Gillian Flynn—to name a few.
Q What's next?
S.A.: I'm currently working on a Southern Gothic murder mystery that will also talk about religious hypocrisy and police violence. You know me…keeping it lighthearted.
Razorblade Tears
Ike Randolph has been out of jail for fifteen years, with not so much as a speeding ticket in all that time. But a Black man with cops at the door knows to be afraid.
The last thing he expects to hear is that his son Isiah has been murdered, along with Isiah's white husband, Derek. Ike had never fully accepted his son but is devastated by his loss.
Derek's father Buddy Lee was almost as ashamed of Derek for being gay as Derek was ashamed his father was a criminal. Buddy Lee still has contacts in the underworld, though, and he wants to know who killed his boy.
Ike and Buddy Lee, two ex-cons with little else in common other than a criminal past and a love for their dead sons, band together in their desperate desire for revenge. In their quest to do better for their sons in death than they did in life, hardened men Ike and Buddy Lee will confront their own prejudices about their sons and each other, as they rain down vengeance upon those who hurt their boys.