Drew Strickland has maintained strong writing in his fifth novel of the series. Elven Hallie, a sheriff in a West Virginia county, is still getting accustomed to his job in the small community. While he feels relieved that the past few months have been quiet, this ends when someone from his past returns to Dupray to ask questions.
This situation is further complicated when the FBI arrives to inquire about a person of interest who has gone missing. When the feds press hard, Sheriff Hallie finds himself in trouble and on the run to prove his innocence. Who is framing him, and how will he prove it before he is jailed and charged with murder?
Picking up a few months after the last novel, everything seems quiet in the community of Dupray, West Virginia. Deputy Maddison 'Madds' Cook has relaxed a bit since her kidnapping and has grown even closer to her boss, Sheriff Elven Hallie. After Carolina McKay arrives seeking the sheriff's help, Hallie is unimpressed but agrees to help her, if only to prevent further trouble. However, she is not the only visitor in town asking questions. The FBI has arrived, looking for Kurt Gormley, Deputy Cook's ex-husband, who has been missing since he was last seen around Dupray a few months ago and never boarded his plane. Someone has suggested that Sheriff Hallie might know something about this.
After a tip-off leads the FBI to Sheriff Hallie's property to search for a body, he is shocked but cooperative. During a brief excavation, another body is found, that of BJ Mount, who has a long and difficult history with Hallie. Knowing he is being framed, Sheriff Hallie is determined to prove his innocence but refuses to let someone else lead the investigation. Fleeing from the feds, Hallie starts piecing everything together while the authorities pursue him. Who could want to see Hallie imprisoned for a murder he did not commit? Forced to consider everyone involved and those holding a grudge, Sheriff Hallie must use his team, led by Deputy Cook, to prove he is being set up. With time running out, Sheriff Elven Hallie may have to accept that someone has finally outsmarted him, though he will never stop seeking the truth. This chilling piece showcases Drew Strickland's abilities once more.
This novel works well with the others in the series, continuing the strong story arcs that have been developed. Strickland establishes a solid narrative foundation and keeps the reader engaged while working on many threads developed in the previous four novels. The small-town nature of the series is evident, but there is a real gritty aspect that drives the story and keeps the reader engaged.
Elven Hallie remains a strong protagonist in this novel, with more of his backstory explored as the story progresses. While readers know him as a strong and law-abiding citizen, aspects of his personal and professional lives come under scrutiny in this novel. Readers will enjoy what they discover, complemented by an ongoing connection with Deputy Madds Cook, who is back and ready to save the day. Series fans will appreciate the return of many secondary characters, including new antagonists who are out to tarnish Sheriff Hallie's reputation. The banter is continuous and keeps the story fresh, always providing something mysterious for the reader to discover.
Strickland adds more plot development in this book, building on past novels and introducing new story arcs to enhance the narrative. Fast-paced and unafraid of controversy, Strickland does just what is needed to keep the story moving without getting too bogged down in light and airy moments. This book builds on a few past stories and proves that this series is not meant to be standalone, as there are too many interconnected threads that require some prior knowledge.
Kudos, Mr. Strickland, for keeping me hooked as I devoured this novel.
Secrets in the Squalor is available at: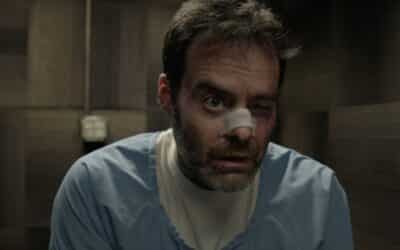 The best killers for hire in fiction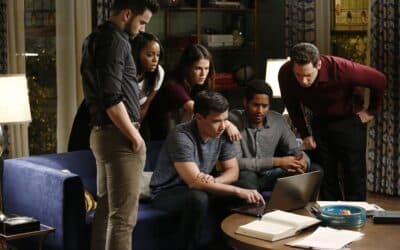 The Secret History, Brick, and Other Campus Crime Thrillers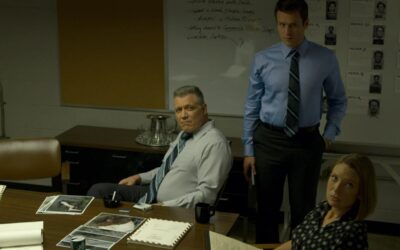 The Appeal of Criminology in Crime Thrillers