In the last two or three years, just under the surface of the modern horror fiction scene is a low-level buzz that grows stronger and stronger each day. It's very exciting to both observe the way the buzz is shaping the industry and actively BE THE BUZZ.
A very exciting time for genre buffs. New, powerful voices are on the rise telling unique stories their way and for the first time, in a long time, the pathways to the top seem free of obstacles, gatekeepers, and road blocks. Kristi DeMeester is a storyteller I have long admired. Her novel, Beneath, was the first indie horror book I ever requested for review (thank you Word Horde!). After reading, I immediately dove into her short story collection, Everything That's Underneath and that was it for me; a die-hard DeMeester fan for life.
Now here we are with Such A Pretty Smile. Let me set some early expectations, unpack my reading experience, and close with an invitation.
DeMeester's storytelling is ferociously and unashamedly feminine. She explores themes of mother/daughter relationships, sexuality, body image, gender norms and biases, and the way society/culture inform or complicate/frustrate the female experience. Showing up to read Such A Pretty Smile is to expect these themes.
A small town is rocked when a missing girl is found murdered; her body ravaged. A local artist, Caroline Sawyer is triggered by these new reports–eerily similar to trauma she experienced in her past. Caroline's daughter, Lilah, is going through a volatile season of adolescence, has a crush on a girl at school, and is troubled by strange visions.
The narrative follows both Caroline's present-day situation and flashes back to 2004 as well as Lilah's present day POV.
The overall atmosphere of this story is somewhere between the thick tension and suspense of an intricately plotted crime thriller and the figurative, often ambiguous work of speculative horror fiction. The mash-up can be frustrating at times as there is a real desire for concrete answers or explanations but Demeester unapologetically leaves things for the reader to sort out. The pacing is a bit troublesome as well, skating along fluidly and quickly at first but then tapering off toward the middle with a few full stops and starts before picking up again for the climax/ending. Those issues aside, I am over-the-moon ecstatic to read horror that answers the call for more stories from a woman's perspective and detailing the issues we face, the predatory world we exist in, and the uniquely feminine horrors we go through. I'm here for any and all of it. I recommend this book to readers also looking to quench that fire within them–drink long and deeply from the wellspring DeMeester offers here. It's very satisfying.
Such a Pretty Smile is available at: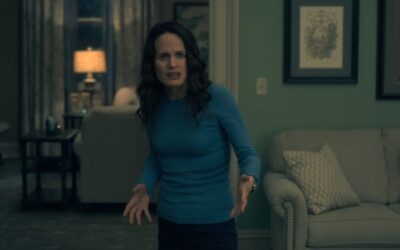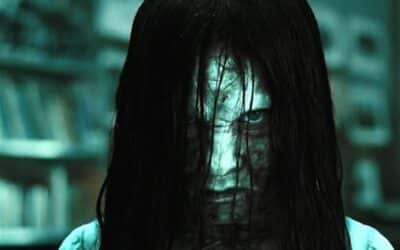 The popularity of horror movies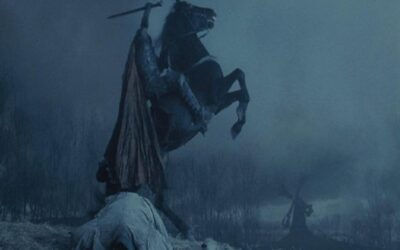 A Dance with Halloween Horrors