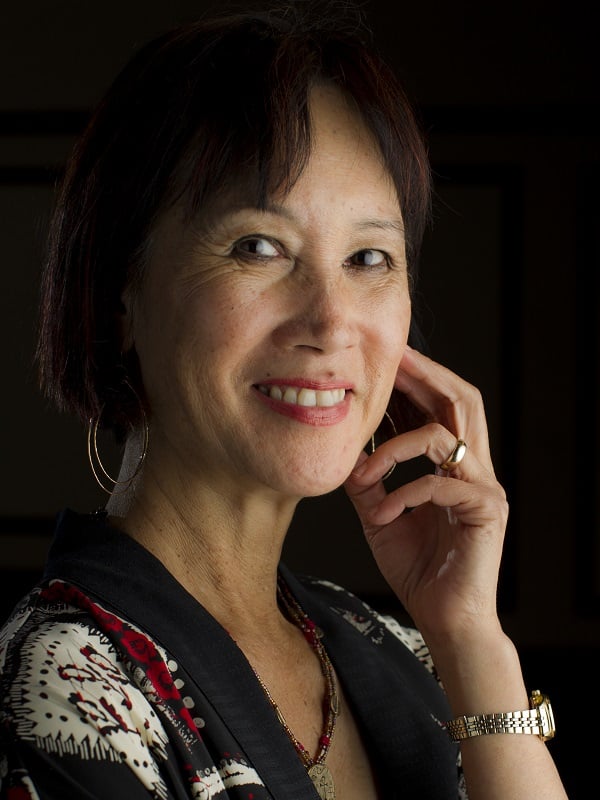 Internationally bestselling author Tess Gerritsen took an unusual route to a writing career. A graduate of Stanford University, Tess went on to medical school at the University of California, San Francisco, where she was awarded her M.D.
While on maternity leave from her work as a physician, she began to write fiction. In 1987, her first novel was published. Call After Midnight, a romantic thriller, was followed by eight more romantic suspense novels. She also wrote a screenplay, "Adrift", which aired as a 1993 CBS Movie of the Week starring Kate Jackson.
Q. Your latest, Choose Me, is a murder mystery centered around a reckless affair. For those who haven't had a chance to add it to their must-read pile, what's it about?
Tess: I believe that point of view determines the story. Whose eyes are seeing the events unfold, and how does each participant interpret those events? I thought it would be interesting to tell a story in the spirit of Rashomon, where we see two sides to an illicit affair, in this case, an affair between a married college professor and his student. And how better to dig into those different points of view than to have two different writers—a man and a woman—write the respective stories? Gary Braver and I teamed up as co-authors to tell this "he said, she said" tale. When the illicit affair ends in the young woman's death, a third point of view enters the picture: a female homicide cop who believes the death was murder, and who has her eye on the ever-more-desperate professor. Is he a killer, or a victim himself? It's a house of mirrors, where you have to decide which image is the true one.
Q. Many people already know the TNT show, Rizzoli & Isles, is based off your hugely successful series of the same name. What input did you have in the production?
Tess: Except for the pilot episode (which was based on my book The Apprentice) and one episode based on my short story "John Doe," the scripts were all generated by the R&I writing team. I was in the fortunate position of just standing back and enjoying the show like any member of the audience. After seven highly rated seasons, R&I ended, and as much as people may miss it, I'm afraid that's it for the TV series.
Q. Of all the writers we've interviewed, you may cover more genres than any. Suspense, crime thrillers, medical thrillers, paranormal, sci-fi, romance, historical, and more. Is there any genre you wouldn't write? Is there any genre you haven't written in that you'd like to?
Tess: I follow my interests, and if I'm intrigued by a story, I'll write it, whatever the genre. One genre I've never tackled is fantasy, and while I'd love to try it, I'm not sure I'd be able to create new worlds the way other more talented authors have done.
Q. Even across genres, you've written several times about serial killers. Why do you think readers are drawn to them?
Tess: People are always fascinated by things that frighten them. In the old days it was ghosts and demons. In the modern world, it's serial killers. They are our new monsters, but they're real. And they really can hurt you.
Q. What are you working on now?
Tess: I've just turned in my thirteenth book in the Rizzoli & Isles series, which will be published summer 2022. And I'm working on a possible television series that I hope I'll be able to talk about in the months ahead.
Choose Me
Taryn Moore is young, beautiful and brilliant…so why would she kill herself? When Detective Frankie Loomis arrives on the scene to investigate the girl's fatal plunge from her apartment balcony, she knows in her gut there's more to the story, especially after the autopsy reveals that the college senior was pregnant. It could be reason enough for suicide-or a motive for murder.
To English professor Jack Dorian, Taryn was the ultimate fantasy: intelligent, adoring, and completely off limits. But there was also a dark side to Taryn, a dangerous streak that threatened those she turned her affections to–including Jack. And now that she's dead, his problems are just beginning.
After Frankie uncovers a trove of sordid secrets, it becomes clear that Jack may know the truth. He is guilty of deception, but is he capable of cold-blooded murder?