The Beautiful and the Wild
Liv grew up in Texas, with a loud, mean mother and a quiet, browbeaten father who paid little attention to his daughter. So, when adult Liv, working as a waitress in California, meets the kind, handsome, attentive Mark Russo in a country-and-western bar, she goes home with him and stays.
Mark is an award-winning documentary filmmaker, and the couple marry and live the high life, attending elaborate parties and rubbing shoulders with celebrities. Then Liv and Mark have a son named Xander, whose genetic abnormality makes him a little awkward and slow to learn. Xander's medical expenses, combined with a downturn in Mark's filmmaking career, make things difficult. Consequently, Liv becomes a housecleaner, and Mark takes odd jobs such as stocking shelves, painting houses, and driving delivery trucks.
Then one day, San Francisco Police Inspector Louise Hardy shows up at Liv's door and tells her Mark committed suicide by jumping off the Golden Gate Bridge. Liv doesn't want to believe Mark is gone, but years go by with no word from him.
Liv is broke and about to lose her house when she receives a hint that Mark is alive and living in Alaska. So, Liv and seven-year-old Xander make the long, hard trek to Alaska, eventually reaching an isolated compound by driving on a dirt track with potholes so large they threaten to swallow the car. Liv parks near a river, and she and Xander cross a shaky walkway to reach a cabin with a patched metal roof and smoke rising from a stovepipe. After a few minutes, Mark comes out, looking rangy, thin, and weather-roughened, but still handsome.
It turns out Mark is living with a woman named Angela, a 10-year-old boy named Rudy, and a dog named Shadow. Mark says he's following the precepts in a book called 'Mind, Self, Love' by Kai Huang, which advocates "freedom to quit bowing down to those who try to stop us from being happy by creating rules about money and sex and relationships." In other words, Mark no longer believes in employment or monogamy, and he plans to live off the land. Moreover, Mark wants Liv and Xander to join his new family in the wilderness.
Shocked, Liv will have none of it and declares she's leaving and getting a divorce. Mark then locks Liv in a rusty shipping container, saying he'll let her out when she accepts the precepts of Kai Huang and agrees to stay. It turns out Mark is on the run from drug dealers who want to kill him, and if Liv reveals that Mark is alive, this will put the thugs on his trail.
From here, the book is partly an Alaskan adventure story and partly a tale of Liv's plan to escape with Xander. The Alaskan frontier is a dangerous place with deadly bears, steep inclines, dense forests, and harsh weather.
For sustenance, some staples can be purchased in town, but residents must largely live off the land by hunting, fishing, snaring game, growing vegetables, drying and canning comestibles, chopping wood, and so on. Moreover, a harsh winter is approaching, and preparations must be made.
While pretending to accept Mark's lifestyle, Liv searches for ways to flee, but Mark has hidden her car keys, phone, and credit card, and he's suspicious of her activities.
The story is narrated by Liv, whose description of her current life in Alaska alternates with flashbacks to the past, where Liv reveals startling incidents in her life. I would have liked Liv to be a more strong-willed character, but this is a good adventure story in a rugged setting.
Thanks to NetGalley, Peggy Townsend, and Berkley Publishing Group for a copy of the book.
The Beautiful and the Wild is available at:
Domestic Thriller Features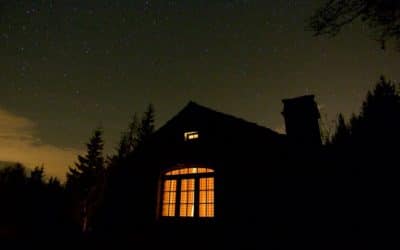 Why the domestic thriller genre impacts us so deeply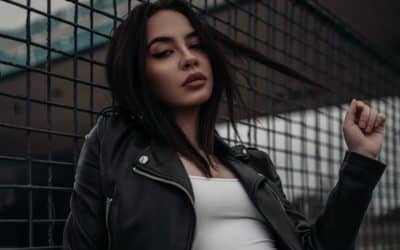 On the appeal of domestic thrillers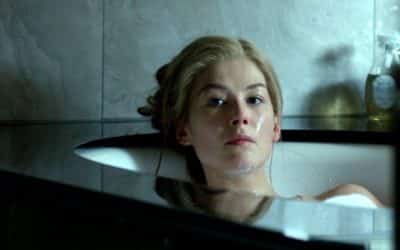 Why are domestic thrillers all the rage?