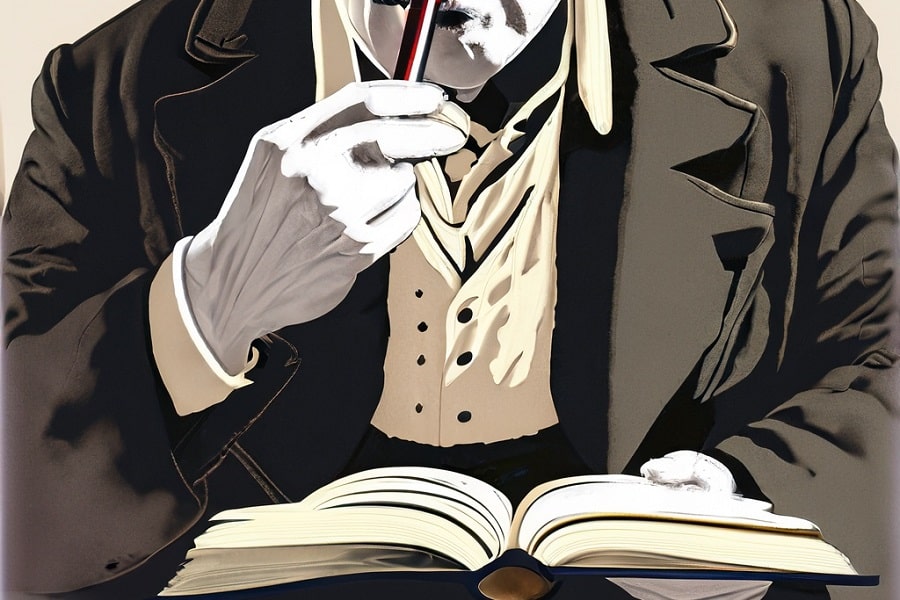 The Best British Crime Novels
From Agatha Christie to Robert Galbraith
There is an undeniable allure in the exquisite dance between chaos and order, fear and fascination that typifies the crime novel. This is particularly true of British crime literature, which carries a distinctive whiff of atmospheric London fog, chilling moors, or the quaint yet foreboding English countryside. The United Kingdom, a nation famed for its literary prowess, has bred some of the most riveting tales of dastardly deeds and cunning detectives, shaping the world of crime fiction like no other.
Let's embark on an exploration of British crime novels. These tales of suspense and intrigue paint a vivid landscape of crime and punishment, evoking the alluring mystique of the UK's foggy alleyways and grand country estates.
First, no discourse on British crime literature could be considered complete without tipping a hat to Arthur Conan Doyle's magnum opus, 'The Adventures of Sherlock Holmes.' Holmes, with his sharp wit and keen deductive reasoning, and Watson, the loyal chronicler of the pair's escapades, bring the cobblestone streets of Victorian London to life. The elusive nature of their criminal counterparts and the enticing complexity of each crime scene is still captivating readers, more than a century after its first publication.
While Holmes might be the darling of the classic British crime canon, Agatha Christie's Hercule Poirot is not far behind. The fastidious Belgian detective has claimed his rightful place in the pantheon of celebrated sleuths. Take, for example, 'The Murder of Roger Ackroyd,' which stunned readers with its audacious twist, transforming the genre and firmly cementing Christie's place as the 'Queen of Crime.' It's an enduring tale of trust and betrayal, littered with red herrings and culminating in a denouement that has made readers gasp in surprise for generations.
Similarly, Dorothy Sayers' 'Gaudy Night,' featuring the gentleman detective Lord Peter Wimsey, is a tour-de-force within the realm of crime fiction. The blend of academic setting, feminist undertones, and a lingering whodunit creates a cerebral and engaging narrative that demonstrates crime fiction can be as intellectually stimulating as it is entertaining.
Moving into more modern fare, P.D. James' Adam Dalgliesh series has delighted audiences with its meticulous plotting and psychological depth. 'Devices and Desires' stands as a testament to her ability to marry literary quality with engrossing crime plots. In the isolated setting of the Norfolk coast, Dalgliesh is forced to unravel a tangled web of murder and intrigue, demonstrating that even the seemingly idyllic English countryside can harbour sinister secrets.
Mark Billingham's 'Sleepyhead,' the first book in the Tom Thorne series, infuses the genre with a dose of gritty realism. The relentless pursuit of a serial killer, who leaves victims in a terrifying locked-in syndrome, exemplifies Billingham's skill at creating high-stakes drama. The relentless Thorne, haunted by his own demons, stands as one of the most compelling detectives in modern crime literature.
Another torchbearer of contemporary British crime novels is Tana French, with her compelling Dublin Murder Squad series. Despite being set in Ireland, French was born in Vermont and has spent much of her life in Ireland and the UK, earning her a spot in this list. 'In the Woods' delves deep into the psychological impact of a crime, both on the victim and the detective, marrying police procedural with psychological thriller to stunning effect.
Finally, the compelling noir series of Ian Rankin's 'Knots and Crosses' introduces us to Detective Sergeant John Rebus. Set in Edinburgh, Rankin masterfully weaves together the darkness of crime with the complexities of his protagonist's personal demons. Rebus' flawed humanity is a refreshing break from the infallible detective trope, making him a relatable figure in an unrelenting world of crime.
These authors and their works are a mere introduction to the extensive world of British crime literature. The unifying thread between these disparate novels is the ability to create an engrossing atmosphere, complex characters, and plots that constantly leave readers on their toes. From the foggy streets of Victorian London to the modern metropolitan sprawl, they highlight the eternal human struggle between good and evil.
The best of British crime novels possess an intoxicating blend of intelligent plotlines, engaging characterisation, and a keen sense of place. They challenge readers to piece together the clues, unravel the mystery, and arrive breathlessly at the denouement. Like the thrill of a foggy evening on a London street or the chill of a secluded countryside manor, they evoke a peculiar sense of dread and delight – a testament to the timeless allure of the British crime novel.
Ten Amazing British Crime Novels
The Adventures of Sherlock Holmes by Arthur Conan Doyle – This collection of twelve stories introduces the world to Sherlock Holmes, the brilliant detective with a penchant for deductive reasoning and his loyal companion, Dr. Watson. Each tale presents a unique mystery, set against the backdrop of Victorian London, that will test Holmes' extraordinary skills.
The Murder of Roger Ackroyd by Agatha Christie – This Hercule Poirot novel is renowned for its audacious twist ending, presenting a riveting tale of murder and betrayal filled with Christie's signature misdirection and red herrings. Its subversion of genre conventions secured Agatha Christie's status as the undisputed 'Queen of Crime.'
Gaudy Night by Dorothy Sayers – Lord Peter Wimsey, the gentleman detective, unravels a mystery in an academic setting in this intelligent and engaging whodunit. Sayers' narrative brilliantly marries crime fiction with feminist undertones, proving the genre can be both entertaining and intellectually stimulating.
Devices and Desires by P.D. James – In this Adam Dalgliesh novel, the detective finds himself embroiled in a tangled web of murder and intrigue in the serene English countryside. James' narrative stands out for its psychological depth and literary quality, offering a crime plot that is both meticulously structured and deeply engrossing.
Sleepyhead by Mark Billingham – Billingham's debut novel introduces Detective Inspector Tom Thorne, a hardened detective pursuing a serial killer who induces locked-in syndrome in his victims. This gritty, high-stakes drama serves as a harrowing exploration of crime in contemporary London.
In the Woods by Tana French – French's novel, the first in the Dublin Murder Squad series, is a potent blend of police procedural and psychological thriller. Set in Ireland, it delves into the profound psychological impact of a crime on both the victim and the detective.
Knots and Crosses by Ian Rankin – This novel serves as the introduction to Detective Sergeant John Rebus, a character whose flawed humanity is a refreshing divergence from the infallible detective trope. Set in the heart of Edinburgh, Rankin's narrative expertly combines criminal darkness with personal complexity.
Silent Witness by Nigel McCrery – McCrery introduces readers to Dr. Samantha Ryan, a pathologist with a knack for finding hidden clues in her autopsies. This novel's unique approach to crime-solving – with a pathologist as the protagonist – offers an intriguing twist to the traditional detective story.
Raven Black by Ann Cleeves – This novel, the first in the Shetland Island series, presents the thrilling investigation into the murder of a teenage girl found in the snow. Cleeves' atmospheric storytelling and complex characterisation, led by the introspective detective Jimmy Perez, capture readers' attention from the first page to the last.
The Cuckoo's Calling by Robert Galbraith (J.K. Rowling) – Under the pseudonym Robert Galbraith, J.K. Rowling introduces private investigator Cormoran Strike in this engrossing detective novel. After a supermodel's supposed suicide, Strike is pulled into the glamorous yet dangerous world of the rich and famous, proving his mettle in a narrative as engaging as it is elegantly plotted.