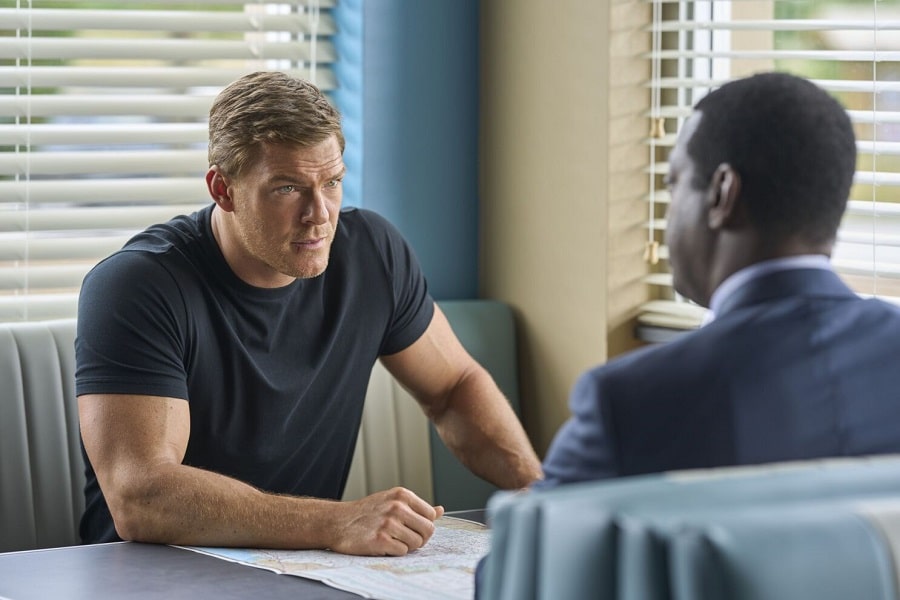 The Evolution of Crime Fiction
From Sherlock Holmes to Jack Reacher
Much has changed in the past 150 years of writing stories of murder, mystery, and suspense and the choices for readers and crime fiction has evolved through many different phases from the adventures of Sherlock Holmes to the crime thriller novels of today. You might even consider crime writing to have begun longer ago with the Old Testament stories in the Bible, the Greek poetry of Homer, and the tragedies of Shakespeare or perhaps the 1866 masterpiece of Dostoevsky, Crime and Punishment.
Those stories are certainly among the original influences for classical and modern literary fiction. However, let's focus instead on the evolution of popular crime fiction – the stories that appeal to millions of readers around the world – but which are probably not listed on the required reading list for any English literature course anywhere.
When did popular crime fiction begin? The most notable writing of any fiction that found a mass audience began in the late 1800s and early 1900s with the success of Charles Dickens and Mark Twain finding millions of enthusiastic readers around the world and inspiring ambitious writers ever since. Crime fiction writers in particular have also been influenced by the early Gothic noir tales of Edgar Allan Poe written in the 1830s, but he struggled to ever make a living from publishing his writing. (A more familiar experience for most writers.)
The origin of today's popular crime fiction is generally considered to have begun with the murder mysteries, intrigue and suspense writing of Arthur Conan Doyle and Agatha Christie.  Generations of readers have been fascinated by their stories and drawn to the complex characters and the puzzles around mysterious crimes solved by the brilliant Sherlock Holmes, the skillful Inspector Hercule Poirot, and the amazing Miss Marple.
These early authors have been the inspiration for many subsequent writers of murder, mystery, and suspense fiction. In America, the British style of writing and the stories of violent criminals and brave heroes evolved into the wildly popular stories of the Old West in the early twentieth century. These so called, 'dime novels' gradually disappeared in the 1920s to be replaced by the appearance of pulp fiction – collections of short stories in monthly magazines and the first paperback novels. Zane Grey and Louis L'Amour were among the most popular writers and sold millions of their Western novels – stories of frontier justice with hired guns and lawmen saving the locals from murderous savages and dangerous gunfighters while romancing beautiful damsels in distress.  
Those early novels of the Western frontier were followed in the 1930s, 40s, and 50s by pulp fiction short stories and novellas appearing in mystery and detective magazines of that era. The themes and scenes changed from the wide-open West with its gunslingers and cowboys to the dark and dangerous city (usually Los Angeles) with urban gangsters up against crime-fighting tough guys, best represented by the murder mysteries of Mickey Spillane and Raymond Chandler with their starring characters, Mike Hammer and Philip Marlowe. In the same period, we were introduced to the early spy novels and political thrillers of Eric Ambler, Ian Fleming, Frederick Forsyth, Graham Green and John Le Carré with spies and action heroes saving the world from total annihilation.
Not everyone considered the pulp fiction murder mysteries acceptable as real literature. They were not written in proper English and the heroes were no longer refined gentlemen rescuing delicate upper-class ladies. Instead, the heroes were uncomplicated tough guys with a simple moral compass – find a way to stop the evil bad guys and sometimes the nasty low-class ladies. Those early crime novels were considered by many critics to be altogether too crude and unrefined without any higher purpose of enlightenment. They were just entertainment for the unsophisticated masses. And pulp fiction doesn't age very well. The pages turn yellow and show old coffee stains and cigarette burns like the scene of a crime rather than the stories of crime; and even harder to ignore in today's hyper-sensitive environment of social issues are the attitudes and language of misogyny, homophobia and racism, without any social commentary or criticism from the author. It was the way of the world in those decades before the 1960s, but would be considered offensive and inappropriate to modern readers.
Mickey Spillane's response to the critics was simple, "I'm not an author, I'm a writer, that's all I am." Raymond Chandler also came to the defense of pulp fiction to argue against the critics. In his introduction to the 1950 edition of Trouble is My Business, a paperback collection of four of his classic short stories, Chandler states that the mystery stories found in pulp detective magazines have "undeniable power to hold readers' attention and are better written than you might expect from the gaudy covers and trashy titles and the lack of social conscience or literary pretension. The writers are masters of mystery, excitement and suspense, if not fine literary prose, and they do consistently remind us that crime doesn't pay, justice will be done. And if the law doesn't manage to deliver justice, then our hero will." That theme remains the guiding principle for modern mystery and suspense writing. Modern authors, however, are more likely to include current themes of social justice and expose egregious abuse of power and privilege, the brutal consequences of immorality and evil, and the human suffering embedded in crime stories of all genres.
Readers have a multitude of choices in crime fiction today – murder mysteries, action-adventure, psychological thrillers, domestic suspense, historical fiction, true crime exposés, and current versions of Agatha Christie's cozy mysteries. Some of today's crime fiction novels are multi-layered and include detailed descriptions of the characters, the historical events of the period, and the locations that are woven into the plot – all adding depth to the stories for readers. Or as David Baldacci would say, "leaving them feeling a little smarter because they learned something." Some readers, however, prefer non-stop action thrillers, like Lee Child's Jack Reacher novels, without any digression into philosophy or social commentary. Strangely, the popular modern action thriller often reverts to the old stereotypes of pulp fiction – the heroes are uncomplicated tough guys delivering justice with their fists or a gun and the blonde babes are all anxious to jump in bed with the hero between episodes of non-stop violence, shoot-outs and car chases. Appealing again to the unsophisticated masses? Or meant for readers seeking escapist entertainment and a stimulating distraction from their boring lives and the constant harangue of politically correct pontificators? Other readers may be more demanding and appreciate crime fiction that is well written and challenges their thinking, introduces them to new worlds and alternative perspectives, and gets them engaged with the story and the characters. Remember, it's important to judge neither the book nor the reader by the cover, as Raymond Chandler suggested.   
From this historical perspective, you may recognize the influence of past writers on the books you prefer to read. And you will notice that while both readers and writers make their own decisions on what they like to read or to write, their preferences too evolve over time. Maybe it's time to look away from your own current preferences and explore opportunities to be introduced to the next phase in the evolution of crime fiction.
About the Author
An entrepreneur, business advisor, consultant, coach and cheerleader for entrepreneurs, Del Chatterson has written extensively on business topics for decades. He is now writing fiction with his series of Dale Hunter crime novels and a short story collection in progress. Originally from the Rocky Mountains of British Columbia, Del has lived and worked for the past forty years in the fascinating French-Canadian city of Montreal, Quebec.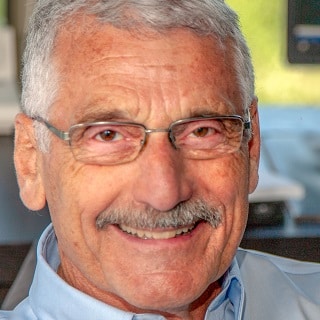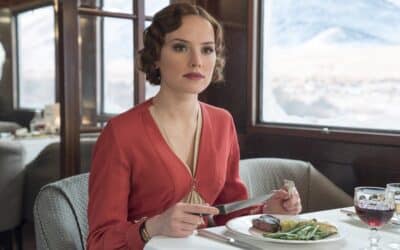 Why are crime stories so popular?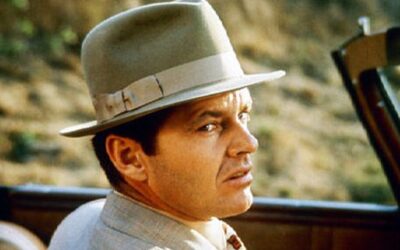 Why are cold cases so hard to solve?
Bizarre Criminal Professions in Crime Fiction