My first encounter with a story by A. C. Wise was her short story, Final Girl Theory, which I listened to at Pseudopod. You can listen to it yourself. And I shared my experience here.
I mentioned in the review that I chose to listen to the story in order to make an informed choice on buying The Ghost Sequences. And now here we are, based on the way A. C. Wise blew my mind with Final Girl Theory, I'm impressing upon readers that this collection of short stories delivers on exactly what I showed up desiring. More of that lush, magnetic, haunting prose and found-footage tropes. I decided to highlight a few of my favorites which just so happen to be the first several stories and then a few more bangers toward the end.
How The Trick is Done– a tale about a charming, charismatic magician capable of luring people to himself in a wildly self-serving, narcissistic way. The story is told from the point of view of those he leaves in his wake. The prose is lucious; the narrative vulnerable, and tragic. A haunting story exploring how psychologically damaging love can be in the hands of a sociopath.
The Stories We Tell About Ghosts– This is hands down one of my all-time favorite short stories. Child protagonists, this whole "found-footage" vibe, and ghosts. It's also fucking scary.
This story is available in audio at Pseudopod and free to read at Nightmare Magazine. Just do it. Experience this one for yourself–this is what a good ghost story feels like.
The Last Sailing of the "Henry Charles Morgan" in Six Pieces of Scrimshaw– Warning: A mind-blower. This is one of the most original stories I've ever read. Another "found footage" vibe–the narrator is describing artwork depicting the fate of a ship at sea and its crew. A strange creature depicted in the artwork is shown in various stages of an event that ultimately leads to a startling conclusion.
Harvest Song, Gathering Song– This story has a very Vandermeer(ish) subject but told with a more Michael Wehunt style–actually reminded me quite a bit of  Wehunt's, October Film Haunt: Under the House it also reminded me of this story told by Sarah Read in Out of Water involving an archeologist that discovers an ancient jar. In any event, this tale follows a secret military operation to extract a substance in an ice cave that has a unique effect on humans if they consume it. That's all I'm going to say about that. Has a very cosmic, elder-god feeling of powerlessness; vastation. The act of "ripping off the top of your skull and stretching your brain out way beyond its limitations that makes you feel cavernous and hollow but at the same time full to exploding?" That's as close as I can come to detailing my experience with this one.
*Crossing– A beautiful, haunting love story spanning over many years. A young woman discovers a passion for swimming which only intensifies after she encounters a water-dwelling creature. They develop an attraction, evolving into a relationship that becomes complicated. This story is beautiful, alluring, and haunting. I was enraptured with it.
I could detail every single story. The one inspired by the cartoon, Scooby Doo. The one about the actress haunting a director. The Nag Bride- a terrifying ghost story.
Every tale impresses upon the reader, more and more, that A. C. Wise is a gifted storyteller with a mind full of strange, unusual, frightening stories. I'm here for all of it.
This collection is the absolute best possible first impression one could have if you're unfamiliar with Wise's work. My highest recommendation.
The Ghost Sequences is available at: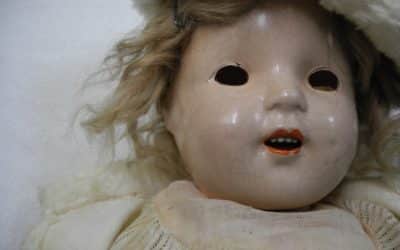 Rods, Strings, Blood, and Bones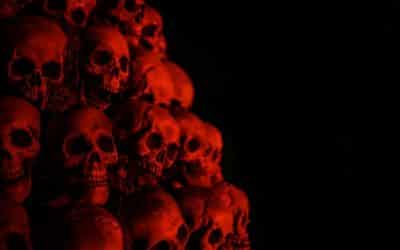 How nihilist philosophy permeates horror fiction