reviewed by Chelsea Hofmann
"Teacher Wanted at the End of the World"
If you are looking for a dark and chilling Nordic Noir, look no further than The Girl Who Died. Set in the tiny village of Skálar, population ten, the book follows Una as she takes a job teaching the two children in the town.
Una has no reason to stay in Reykjavik. She lives on her own and is surviving paycheck to paycheck. She has no romance in her life, only a few friends, and an overall boring existence. When her friend Sara shows Una an advertisement for the teaching job, Una's sense of adventure takes over and she decides to give it a try. When she finds out she is the only applicant, she thinks it's a perfect fit.
Skálar is a remote fishing village with no more than a dozen people. Everyone knows everyone, and they want to keep it that way. While a few people seem friendly, others do not warm to Una at all. Then, Una starts having dreams and finds out the room she is staying in is haunted. She doesn't believe in ghosts, but after a death occurs in the town, she is determined to find out if something sinister is going on.
The dark and gloomy setting of Skálar makes the book chilling and atmospheric. Jonasson's writing makes you feel claustrophobic, like you are really trapped at the end of the world. Since the book was set in the 1980s, there wasn't the convenience of technology, truly making Una cut off from the outside world. The only source of entertainment in the village was old VHS tapes and reading the newspaper, which added to the setting nicely.
I enjoyed the supernatural elements of this book and felt that they were done well. There was always a lingering feeling that someone was watching—that something was not right. I was never quite sure what was going on, and even though I had many theories, none of them proved to be correct.
The characters in this book were so unfriendly and standoffish that I felt bad for Una. Una herself was a well-meaning outsider, and could never seem to find her way in. I can't imagine being so isolated, with only the few townspeople as options for company. I thought that Thor was a great character as well, though impossible to get a read on.
Ragnar Jonasson does an incredible job of explaining exactly what is happening, while still surprising you at the conclusion. Everything came together in the end to a point where I was surprised I hadn't figured it out already. The finale is satisfying and there are no loose threads left, making The Girl Who Died and enjoyable read.
Thank you to Minotaur Books and Ragnar Jonasson for my ARC of this book. Opinions are my own. The Girl Who Died comes out on May 4, 2021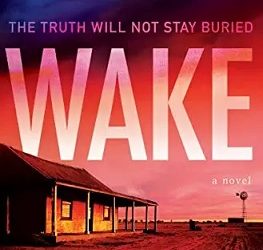 A still-unsolved case of a young girl, who disappeared nineteen years ago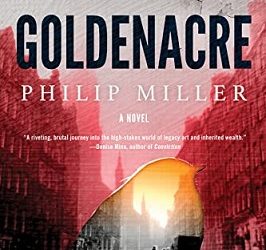 Gruesome murders are plaguing Edinburgh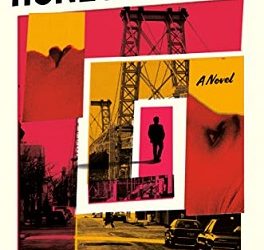 He finds himself out of his depth, drawn into a series of deceptions