reviewed by Sandra Hoover
The Godfather by Mario Puzo exploded on the literary world in 1969, quickly becoming a timeless American classic that is now considered to be the book that set the standards for mafia fiction.
And now G.P. Putnam is releasing a new anniversary edition in honor of the 50th year celebration of the film's release in 1972. I can't say enough about how stunning the 50th Anniversary Deluxe Edition is – the title glittering like gold on the newly designed jacket, a book case printed with art that hardcore fans will instantly recognize and revel in, gorgeous illustrated endpapers and stained edges – a must have collector's edition for hardcore fans and film lovers alike. Like the story within, The Godfather 50th Anniversary Edition is a timeless, priceless, regal masterpiece.
For over 50 years, The Godfather has dominated the literary and film world as the undisputed, renowned masterpiece of Mafia Fiction. While the 1972 film adaptation was magnificent, it's the words rendered by a man who vowed to write a best seller, Mario Puzo, the son of Italian immigrants who moved their family to New York City, that continue to resonate throughout the literary world today as the great American Classic. Puzo introduces readers to the Corleone family through brilliant in-depth characterizations – a family who displays strong moral and religious convictions, who believe their actions are warranted serving to maintain respect and family values. Don Corleone is convincing as a family man, a generous friend granting requests in exchange for favors, but make no mistake about it – he's a ruthless Sicilian mobster and the hardened mafia lord who built an empire through unethical connections with police and other high ranking officials while instilling respect and fear in all who dared face him. As he comes to accept that his days are numbered, he looks to his children for the person who will guide the empire he built on blood, sweat and tears into the future. Will it be Santino – the hot-head, Fredo – the weak one, Tom – his adopted son who has yet to prove himself . . . or Michael – the youngest who has always spurned all dealings having to do with family business. Michael Corleone is a decorated Marine Corps hero who refuses to conform to his father's wishes until his hand is forced when his father takes a turn for the worse and tensions between the five great mafia families escalate. A potentially good man succumbs to the demands of his family and his Sicilian pride as he takes the reigns of the legacy built by his father and leads his family into the future. The story that unfolds is rich in family, honor, tradition, violence, vengeance and love.
The Godfather is an epic tale that has stood the test of time. It's a global phenomenal that exceeded all expectations, even those of an author who once vowed to write a best seller. Characters hardened by their chosen paths in life explode off the page catapulting readers into their world of violence, while exposing them to what it truly means to be part of a family – whether by blood or not. Protagonist Michael Corleone is one of the most conflicted characters I've ever known as he becomes caught up in his family's web of violence in spite of all his efforts to live a so call normal life with his wife, a preacher's daughter, and the children he hopes to see grow up as lawyers and doctors aka normal people with normal occupations. Michael's character development over the course of this book is brilliantly subtle, slipping up on readers as he transitions from an all-round good guy hero to the cold hardened mafia leader all in the name of protecting family. Puzo does a fantastic job of presenting these characters in a highly emotional, gut wrenching plot line that makes this story highly readable, entertaining and nigh on impossible to put down.
There's little more I can say about The Godfather that hasn't already been said many times over. The book is a powerful story of the first family of American Mafia Fiction – a tale of tradition, honor, family, power. It's a cultural phenom that resonates as loudly today as it did when it was first released in 1969. G.P. Putnam's & Sons 50th Anniversary Edition honoring the 50 year anniversary of the film's release in 1972 is a beautiful masterpiece – a must-have collector's edition for fans as well as the perfect introduction for new readers to one of the most well-known beloved classics of our time. Highly recommended to fans of crime fiction.
The Godfather available at: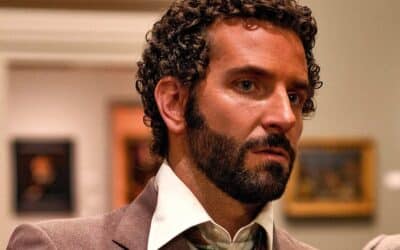 The Allure of Con Artists in Crime Stories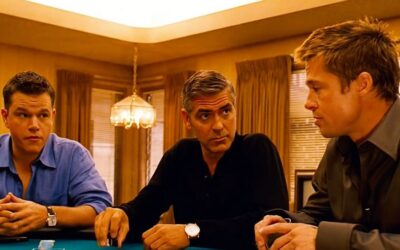 The Most Ingenious Criminal Schemes in Crime Fiction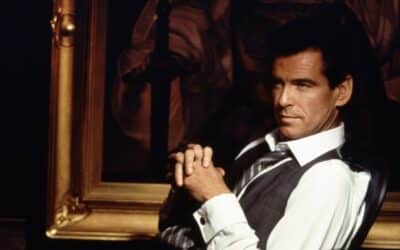 The Intricate Role of Art and Antiques in Crime Narratives