reviewed by Cara DiCostanzo
The Hunted Girls is the second installment in the FBI forensic psychologist Dr Nadine Finch series, set in Ocala, Florida. While serial killer mysteries are a dime a dozen now, Jenna Kernan has written about an exceptional team put together by Nadine Finch.
Everyone on her team has ties to a serial killer; whether they are related to one or their life has been impacted by one. Nadine's boyfriend, Clint Demko, has a mother that was a serial killer.
In fact, Nadine herself has quite the background. She and her brother, in jail for murder, have a serial killer as their mother and their uncle and grandfather. Her background affects her entire life, including her career and her relationship with Clint. Nadine continually wonders if these murder "markers" have been passed down to her and that thought alone makes her hesitant to commit to Clint, who may have his own murder "markers." She has chosen this line of work because she feels this is a way of absolving her past.
While she has vowed never to return to the Ocala Forest, where her mother murdered several people, she now finds herself right in that area hunting a serial killer called "The Huntsman," who traps his female victims, cages them, then hunts them with a bow and arrow, leaving them to be eaten by alligators. When more bodies start piling up, Nadine realizes the murderer is getting closer to her inner circle, and those whom she has even spoken to casually are being sought and killed. The Huntsman seems to evade capture easily and is bold in his pursuit. When someone on her team is taken, Nadine realizes she may have to use herself as bait to capture this ruthless serial killer.
The Hunted Girls is one of those stories that draws you in from the very first page and does not let you put it down until you are finished. Jenna Kernan has created compelling characters with genuine histories and convictions. As a side story, Nadine's relationship with Clint Demko was interesting and raw. Her guilt for her mother's crimes was in direct conflict with Clint's desire to have a relationship with his mother, despite her also being a serial killer. While this is the second book in the Nadine Finch series, it is wonderful as a standalone as well.
Parts of this novel are very graphic in description of what happens to these women. But if you love a good mystery that is suspenseful, emotional, and frightening, this is an amazing book.
The Hunted Girls available at: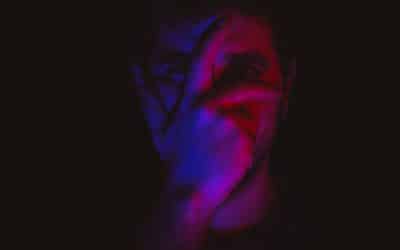 Forensic Psychologists in Crime Fiction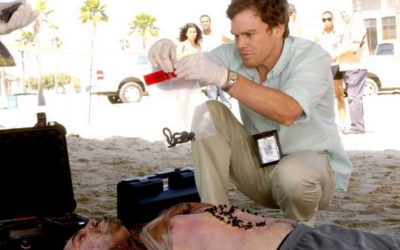 A history of forensics in crime fiction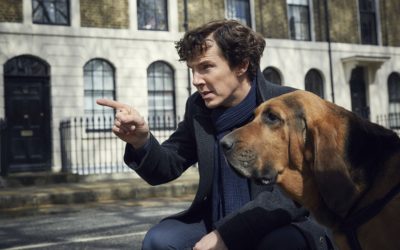 Five Breeds and their Roles in Great Crime Fiction