The Last House on the Street
reviewed by Sandra Hoover
The Last House on the Street is another stunning historical mystery like I've come to expect from author Diane Chamberlain who continues setting the bar high in the genre with her uncanny ability to deliver volatile, dual timeline stories rich in history in a highly emotionally charged story.
In The Last House on the Street, ghosts of the past live on to haunt dreams of not only those left behind, but also those who dare reside in their space in the future. The result is a heart-wrenching story of prejudice, violence, racism and an interracial relationship with revelations reaching years into the future which Diane Chamberlain delivers with all the dignity, grace, and historical authenticity it deserves.
In 2010, Kayla Carter and her four-year-old daughter prepare to move into their dream home surrounded by dark woods at the end of the street in Shadow Ridge Estates – the first new house completed in the new upscale housing development and also the house responsible for taking her young husband's life in a tragic accident. Needless to say, she has mixed feelings about the house she and her husband designed together – feelings escalated by strange warnings that it would be in her best interest to stay away. The house with all the glass windows with panoramic views of the surrounding woods now feels a bit too open, too exposed, too threatening. And yet, it's their new home, and there's little choice but to live there.
The only other house on the street is the Hockley house, an original pre-1965 home whose owner refused to sell to developers, occupied by the elderly Hockley mother and her terminally ill son and now daughter Ellie who just returned to the home she was forced to flee heartbroken and in fear forty-five years ago. As a young, privileged white student of the 1960's, a period of racial unrest in the South, Ellie spurned her parent's expectations for her of marriage to a young, upcoming banker, turning her back on them to become an activist for black voting rights by joining the SCOPE project (Summer Community Organization and Political Education). As a participant, seventeen-year-old Ellie left her privileged life and home behind to live and work in poverty stricken black homes in rural communities while helping canvas the neighborhoods with educational material about voter registration rights. Unfortunately, her actions angered white supremacists, drawing unwelcome attention not only on her and her family, but also on the very people she hoped to help protect and educate. And when Ellie crosses a forbidden line with a black student, the hatred, anger and violence spills blood on everyone involved with far reaching effects for their families for generations to come.
Through dual timelines, readers learn the past tragedy that forever links these two families as Kayla and Ellie finally discover and come to terms with the tragic mystery of what lies within the woods at the end of the street as well as the true story of the roles their own families played in it. This highly atmospheric story unfolds at a relentless pace as it alternates chapters of past and present rich in ominous vibes and heart shattering revelations. Chamberlain's brilliant characterizations left me feeling a personal connection to each character as I raced through pages hoping for a better outcome than I knew in my heart was coming. Chamberlain doesn't just recite historical facts, she renders a story that breaths life back into it in a manner that makes it all too real and ugly and tragic.
The Last House on the Street is a volatile story of hatred, prejudice, and social injustice, but it's also a story of courage, love and understanding. It's a coming-of-age story of a young girl who had no idea the horrors hidden in Pandora's Box when she cracked open the lid or of the havoc it would wreak on those she loved with life altering ramifications reaching years into the future. The Last House on the Street is an extraordinary must read for fans of historical mystery fiction. I also highly recommend it to fans of mystery and suspense. This book richly deserves to be the buzz of 2022.
The Last House on the Street available at:
More Historical Mysteries
Historical Mystery & Thriller Features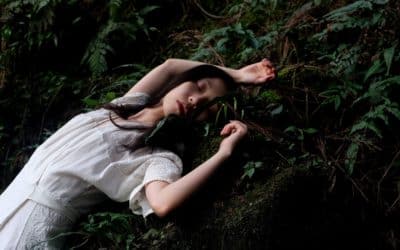 The rules that shape a historical mystery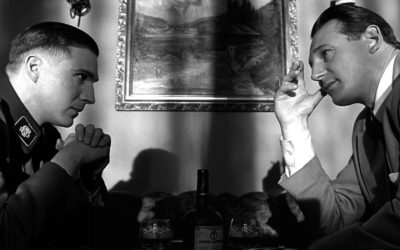 Nine World War Two thrillers that don't follow the usual storylines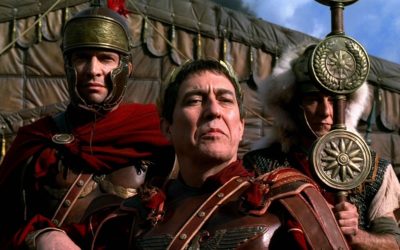 Historical thrillers set against the backdrop of ancient Rome