reviewed by Sandra Hoover
Two women playing a high stake, winner take all game of cat and mouse battle wits in Julie Clark's The Lies I Tell. In their minds, both are seeking justice, but readers will ultimately decide if it's justice or revenge.
After all, when it's all said and done, "The difference in justice and revenge comes down to who's telling the story." Lucky for readers, both women get a chance to have their voices heard in this chilling, dual point of view thriller. Readers will listen to both sides of the story and then be charged with figuring out who's actually conning whom.
After ten long years, grifter Meg Williams returns to LA under one of her many guises – as a real estate agent with plans to delivery some good, old timey, long overdue justice to the man who destroyed her world as a young teenager. Her life was nigh on perfect until con man Ron Ashton manipulated her mother into signing their house over to him at which time he immediately tossed Meg and her terminally ill mother to the curb. Powerless, homeless and sleeping in a van, Meg's mother passes away leaving Meg alone with her grief and rage. As it turns out, she'd just learned her first lesson in the game of running cons – keep your lies as close to the truth as possible and never let them see the con coming. Now, Meg's back and no longer the helpless, heartbroken little girl she was when Ashton shattered her life. She's perfected her craft – the game of running cons – honed it razor sharp on several well deserving marks along the way as she doled out justice and walked away. Meg's done her homework, studied her mark, taken her time, and now she's ready to play the ultimate con on the shady politician Ron Ashton. Chances are good he'll never see her coming until it's too late.
Kate Roberts had dreams of becoming a bigtime reporter, but she lost the opportunity when Meg Williams ruined her life by sending her on a wild goose chase for a story that led to her being tragically assaulted ten years ago. She couldn't report what happened without revealing that she'd gone rogue chasing a story. Instead, Kate began meticulously researching the illusive Meg Williams, vowing to make her pay if she ever crossed her path again. Meg is back and an orchestrated meet occurs at a party for politician Ron Ashton where Megan watches Ashton and Kate watches Megan . . . or is Megan also watching Kate? Let the games begin.
The Lies I Tell unfolds through the riveting dual perspectives of Meg and Kate. The dual points of view and the tension laden past/present chapters afford readers the opportunity to ride shotgun with both characters, learning what tragic events brought them to this sad point in their lives. Clark is a master at characterization and flawlessly portrays both main characters as relatable in a sympathetic way that leads readers to develop empathy for each of them as backstories intertwine throughout the plot line showcasing motive and intent. I applaud Clark's gift for pitting two characters against one another, throwing them into dire situations and challenging them to make smart choices in order to escape unscathed. Vibes of impending doom drive the story forward at a steady pace as each woman spins intricate webs of lies to perfection in an effort to sell their con. Support characters play their parts like pros, helping set the stage for several twists and turns on the way to an absolutely stunning, oh no she isn't ending.
The Lies I Tell is a taut, one-seater book – one you'll want to read without stopping so plan accordingly. It's an intense domestic thriller that tells the story of two women battling to take their lives back by administering their own brand of justice . . . or revenge according to whose story you believe. Two women. Two cons. Justice or revenge?
I'm thrilled to say there's no sophomore slump for Julie Clark. The Lies I Tell is first class all the way. Dare I say even better than her bestselling debut The Last Flight? Highly recommended to fans of domestic and/or suspense thrillers. This one is not to be missed!
The Lies I Tell available at:
Domestic Thriller Features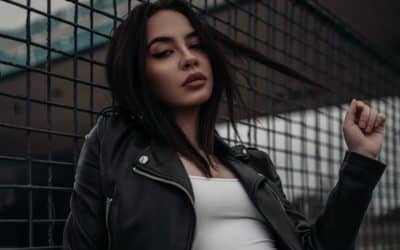 On the appeal of domestic thrillers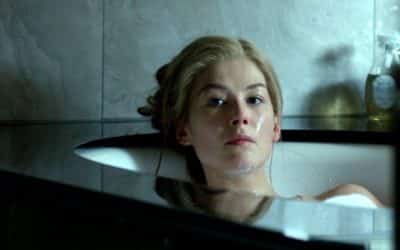 Why are domestic thrillers all the rage?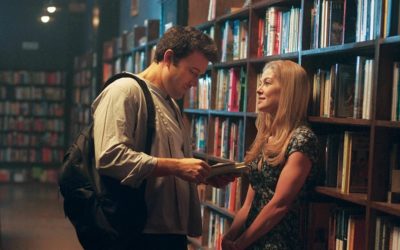 Three Overlooked Domestic Thrillers from the Mid-Twentieth Century