reviewed by Chelsea Hofmann
There are three things everyone knows about a good
horror movie
.
1. Avoid abandoned buildings at all times
2. Don't split up—stay together, even if someone wants to "check something out"
3. If there is a murderer on the loose, don't waste time making out
But what about real life?
The Mary Shelley Club begins with Rachel being attacked by two masked men in her home. A year later her world is completely different. After transferring schools and starting to rebuild, Rachel copes by watching horror movies. She wants to master her fear, even if that means forgoing friendship.
But sometimes friendship comes to you. For Rachel, it is in the form of The Mary Shelley Club, a secret and exclusive club on her new prep school's campus. After stumbling into a prank they were pulling, Rachel finds herself being initiated into a club that has one goal – to truly scare people.
Each member of The Mary Shelley Club has a "fear test" where they plan the ultimate scary scenario and act it out. Each member has a role, and the group has a target that they want to get to scream. The four other members of the group have their own reasons for choosing their targets, and Rachel has a target of her own.
At one point in the book Rachel states, "you could say that slashers actually give the Final Girl the kind of agency that women in other film genres never experience". This book is about female empowerment and the strength it takes to be a Final Girl. It is about overcoming fear in the world around you as well as the fear of yourself. The many references to the horror movie genre are entertaining and capture the reader's attention in the way other plots can't.
While some YA books learn towards fledgling romance and unnecessary drama, The Mary Shelley Club reads like an adult thriller. It does have many of the themes of a YA book, but is well done and enthralling. It was if Scream and A Good Girls Guide to Murder had a book baby, and would be a great choice for fans of thrillers, mysteries, YA, or any combination of the three.
While some may not enjoy the open ending, I liked that it left room for a sequel. Things are explained just enough that you know why certain things happened, but there is room for more explanation in a future book. One thing is for sure- Goldy Moldavsky is one to watch.
Thank you to Macmillian, Goldy Moldavsky, and Netgalley for my ARC of this book. Opinions are my own. The Mary Shelley Club comes out on April 13, 2021.
More YA Mysteries and Thrillers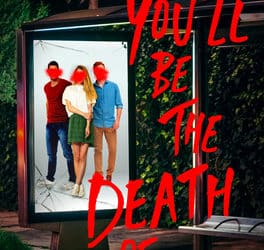 Three old friends relive an epic ditch day, and it goes fatally wrong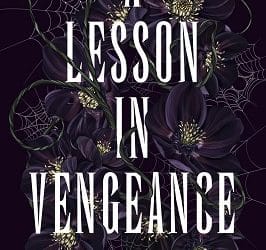 She'll have to face the darkness in herself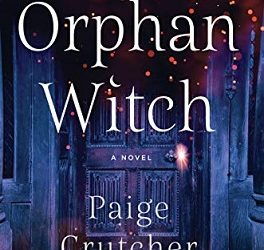 With the clock running out, love might be the magic that saves them all