reviewed by Carolyn Scott
If you open your door to the Midnight Man,
Hide with a candle wherever you can.
Try not to scream as he draws near, 
Because one of you won't be leaving here…
The Midnight Game has become a tradition for teenagers to play at Halloween in the small town of Slayton. A select group is 'invited' to play by sneaking into a creepy, derelict house before midnight and follow a set of instructions to invite in the Midnight Man on the stroke of midnight. Each player then lights candle so they can explore the house, but if the candle goes out it means the Midnight Man is near and one of you could die.
You are cordially invited to play the Midnight Game
Blackhall Manor, 31st October 2019 00:00
If you tell you'll go to hell
In 2019, five teenage schoolgirls receive this invitation to play the Midnight Game. But only four of them will go home again.
Detective Sarah Noble, just returned to work after a year's leave, has been assigned a desk job to ease her back in to work. The rest of the team are less than welcoming, resenting her for being away for so long and are reluctant to involve her in the investigation of the missing girl.  However, unknown to them, Sarah knows more about Blackhall Manor than anyone else in Slayton. She knows what happened there twenty-five years ago on Halloween and why the house has never been lived in since. It's something she's been trying to forget all her life but now she'll have to face her worst nightmares if the Midnight Man is to be stopped.
This atmospheric, suspenseful novel is a combination of police thriller and horror story with a touch of the supernatural. It's an intense and spine chilling read that will hook you in and compel you to keep reading. Blackhall Manor is the perfect gloomy ruined mansion for the creepy game the teens play. Like every small town Slayton has its secrets and its odd characters like Christian, at the beck and call of his obese mother when he'd rather be in his room gaming, and Elliot the psychic young boy who has nightmares about the Midnight Man.
While the build-up of the plot was terrific with plenty of spookiness and some nail-biting moments, the ending felt somewhat contrived. The revelations suddenly came a bit too fast without enough prior lead in and the appearance of a new character could have been better foreshadowed. However, the journey was still well worth the ride, especially if you enjoy the thrills of a good horror story. Perfect for reading at Halloween or on a cold, dark winter's night. 
With thanks to Embla Books and Netgalley for a copy to read. Publication October 13, 2021
The Midnight Man is available at: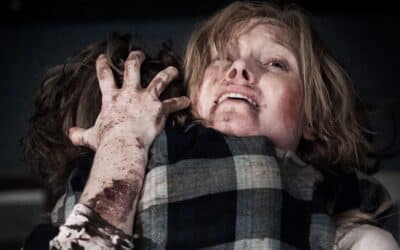 The High Priestesses of Feminist Horror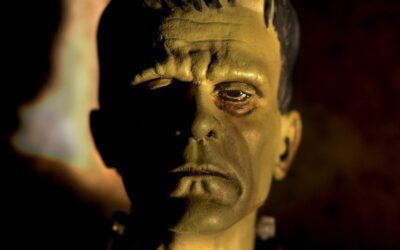 What are some of the most common horror themes?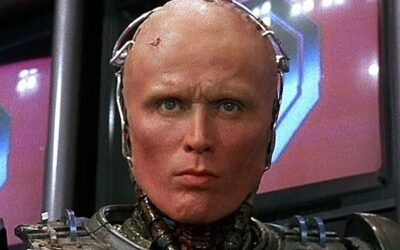 Seven reasons RoboCop is a horror thriller