This book is the sequel to "The Maid," the 2022 Goodreads Choice Award winner for Mystery & Thriller. Molly Gray, who is mildly autistic, takes pride in her role as the Head Maid at the opulent five-star Regency Grand hotel. The hotel prides itself on its sophisticated elegance and commitment to proper decorum for the modern age.
Molly acquired her housekeeping skills from her Gran, who raised her and imparted life lessons with adages such as: "Embrace the possibilities. You never know what might happen," "Don't jump to conclusions, lest you trip and fall," "One foot in front of the other. It's the only way to get anywhere in this life," and many more.
Sadly, Gran passed away several years ago, and Molly now lives with her romantic partner, Juan Manuel, who also works at the Regency Grand Hotel. At present, Juan Manuel is visiting his family in Mexico, leaving Molly unable to be with him because the hotel is hosting the grand opening of its magnificent new Art Deco 'Grand Tearoom.' This event includes a VIP gathering for the famous mystery writer, J.D. Grimthorpe, who has an important announcement to make.
Grimthorpe's appearance is scheduled for 10 A.M. today, with fifty-five expected guests, including members of the LAMBS – Ladies Auxiliary Mystery Book Society – who proudly declare themselves Grimthorpe's biggest fans.
Molly arrives early for her shift to ensure that the Grand Tearoom's round café tables are adorned with crisp white linens, the napkins are neatly pleated into rosebud folds, and each table features a centerpiece of pink lotus blossoms. Molly also verifies that her new Maid-in-Training, Lily, has prepared Grimthorpe's personal tea cart correctly, with honey instead of sugar.
All the guests, along with reporters and literary pundits, are eager to learn the nature of Grimthorpe's big announcement. Unfortunately, no one gets to find out because the writer ascends the podium, takes a long sip of tea with honey from his cart, and suddenly topples over… dead.
Detective Stark arrives to investigate Grimthorpe's death, and Molly feels uneasy because Stark had previously suspected her when a former hotel guest was killed. This time, Stark focuses her attention on Molly's new Maid-in-Training, Lily, who served Grimthorpe tea just before his demise.
Molly is determined to prove Lily's innocence, and with the help of her friend Angela, a hotel bartender with an obsession for true crime podcasts, they embark on an investigation. Angela believes that the LAMBS, Grimthorpe's devoted fans, might possess valuable information, and she devises a plan to uncover it.
Angela informs the LAMBS that Molly is a police detective working undercover as a maid and arranges for Molly to have a conversation with the ladies. Molly, who lacks the ability to prevaricate, insists that she's merely a maid. Nevertheless, the LAMBS, who have witnessed Molly diligently cleaning their rooms, humor her and marvel at her undercover disguise.
In truth, Molly harbors a secret of her own. Many years ago, her Gran worked as a maid for Mr. and Mrs. Grimthorpe in their elegant mansion. Young Molly had the opportunity to meet the writer when she accompanied her Gran to work.
The book alternates between the present, focusing on the investigation into Grimthorpe's death, and the past, when Molly became acquainted with the writer and his wife in their home – an experience she'll never forget.
Molly's keen observations play a pivotal role in solving the case, leading to an offer that Molly may find difficult to refuse.
An array of characters adds depth to the story, including Mr. Preston, the hotel's long-time doorman and a close friend of Molly; Mr. Snow, the hotel manager who's concerned about the hotel's reputation; Ms. Serena Sharpe, Mr. Grimthorpe's personal secretary who catches Mr. Snow's eye; Beulah Barnes, a LAMBS member who claims to be Grimthorpe's biographer; Cheryl, a manipulative and lazy maid who steals her colleagues' tips, and many more.
I thoroughly enjoyed this entertaining cozy mystery and eagerly anticipate more of Molly's adventures.
Special thanks to Netgalley, Nita Prose, and Ballantine Books for providing a copy of the book.
The Mystery Guest is available at:
Domestic Thriller Features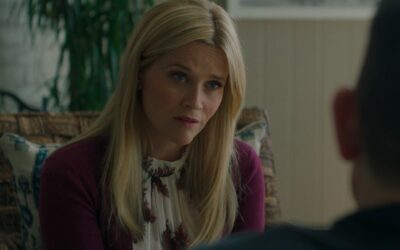 The melding of crime with domestic narratives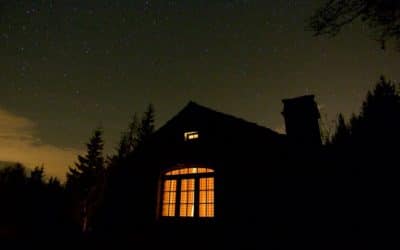 Why the domestic thriller genre impacts us so deeply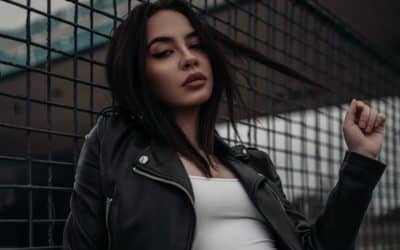 On the appeal of domestic thrillers