Editor's Note: This title was originally Mother's Helper. We do not yet have an updated cover.

Rachel Rodrigues, called RR by her followers, has been a popular social media influencer for a decade. Rachel peddles exercise routines, athletic wear, bath products, beauty lotions, health foods, and so on – and even has yoga workouts and cookery videos on YouTube.
Rachel is in her late thirties though, and fears she's losing followers to young new internet stars. So Rachel decides to have a baby, so she can post the ongoing story of her pregnancy, delivery, and motherhood. Rachel hopes this will attract mothers-to-be to her social media sites and provide the opportunity to hawk prenatal and baby products.
Rachel and her best friend Fran, who've known each other for decades, plan Rachel's social media transition together. Since Rachel will need help with the baby, they advertise for a mother's helper. The successful applicant must have good references; sign a non-disclosure agreement; and agree to be photographed for Rachel's posts. After interviewing applicants for three days, Fran favors a fit young woman with an outgoing personality. However, Rachel – who's always looking for stories for her Instagram – opts for a quiet out-of-shape candidate named Abbie James, who has overbleached hair and bad makeup. Rachel plans to 'fix' Abbie, and post about Abbie's step-by-step improvement, which she'll call Abbie's journey.
Abbie isn't the naïf she appears to be, however, and has an agenda of her own. Abbie considers herself Rachel's biggest fan, and lied and schemed to become Rachel's mother's helper. Now Abbie plans to insinuate herself so deeply into Rachel's life that she becomes indispensable. Thus Abbie is dismayed to learn that Rachel's posts don't reflect her real life, but are meticulously coordinated by a hairdresser, make-up artist, fashion consultant, photographer, and business manager. Still, Abbie is thrilled with her lovely rooms in Rachel's country home, and Rachel is pleased to have company as she awaits the birth of her baby.
This sanguine picture soon begins to crack, because both Rachel and Abbie have dark secrets. Rachel's troubles began with an incident two decades ago; and Abbie's problems stem from a terrible childhood in foster homes. Both women are damaged, with histories of substance abuse, and they struggle with their cravings.
The story is interspersed with Rachel's Instagram posts, mentioning the number of 'likes', the images, and the products being advertised. There are also frequent updates about Abby's journey, as she gets a makeover, works out, and becomes more fit. These posts inevitably attract internet trolls, and Rachel is infuriated by the criticism. The book starts to become ominous at this point, as Abbie becomes increasingly aggressive and manipulative and Rachel's pregnancy fugue clouds her mind.
The novel now morphs into a fast-moving thriller that heads for a dramatic denouement.
The audiobook is excellently narrated by Kirsty Dillon, who provides a unique voice for each character.
The New Mother available at:
Domestic Thriller Features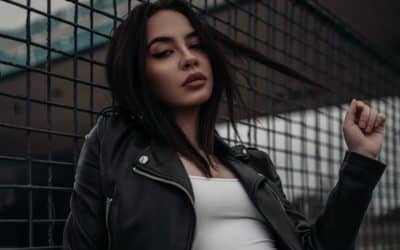 On the appeal of domestic thrillers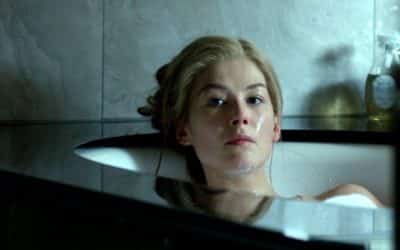 Why are domestic thrillers all the rage?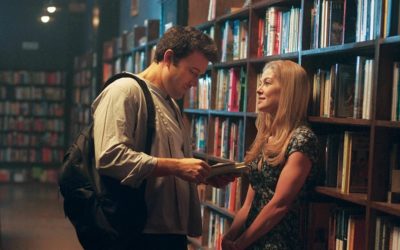 Three Overlooked Domestic Thrillers from the Mid-Twentieth Century