reviewed by Sandra Hoover
At the heart of Loreth Anne White's newest thriller, The Patient's Secret, is a true crime that occurred several years ago. One that was so horrific, so mind-boggling that it defies the wildest imagination.
To this day, the crime continues to be debated in terms of odds for or against lasting rehabilitation to the point a patient can return to society as a functioning, law-abiding citizen. Keep that in mind as you turn the pages of The Patient's Secret and get lost in a profoundly thought-provoking story that I believe is White's finest work to date. Just beware, once you learn the patient's secret, you'll never be the same again.
There are three main players in The Patient's Secret whose lives become hopelessly entwined during a murder investigation – Lily Bradley, a highly revered psychotherapist, beloved wife and mother of two, respected member of the coastal town of Story Cove . . . and woman with a dark secret; Detective Rue Duval, a respected member of the town's police force, skilled investigator, beloved wife and mother – and woman with a life-altering secret; and finally, new to the community is Arwen Harper, a flamboyant, gypsy-like bar waitress and artist, seductress, mother – and woman with a deeply buried secret. When the battered body of an early morning jogger is found lying on the beach at the base of the cliffs, these women's lives clash in ways they couldn't have imagined, and a blanket of unease settles over the idyllic town of Story Cove. The victim's face is beyond recognition. Who is it? Was it a terrible accident? Did they jump from the cliff top or were they pushed? Det. Duval is called to the death scene by Lily's husband, a distinguished professor, who discovers the body while on his morning run. Questions and suspicions escalate when critical evidence is recovered, and the body is officially identified. It appears several people have motive for wanting this person silenced, including Lily's husband. As the story unfolds, the past collides with the present, skeletons are rattled and despite their efforts to slap a Band-Aid over them, dark secrets begin oozing out. The stakes are high for several prominent people with everything they hold dear at risk so the question is: Which of these upstanding citizens would kill to keep their secret?
The Patient's Secret is an intensely moving reading experience. White's uncanny ability to continuously gift reader's thought-provoking stories like this is nothing short of amazing. As a reader, I'm loving her current trend of writing fiction based on true crimes with ramifications reaching far into the future. Her work not only entertains readers, it challenges them to think and consider what if? The Patient's Secret is highly atmospheric with a setting that enhances the story line, helping accelerate an escalating pace as the story progresses. White's brilliant manipulation of each character leaves readers frantically scrambling to discover which of these seemingly ordinary, everyday people would kill to protect loved ones from their dark secrets.
Loreth Anne White is a writer at the top of her game, and it's never been more evident than with this piece of work. As a reviewer, I struggle to find the right words to review her work without spoilers and as a reader, I'm just thankful for the opportunity to read it. Fans of mystery, suspense, thrillers and true crime fiction, mark your calendars for the release of The Patient's Secret on March 1, 2022. It's one you don't want to miss. Highly recommended!
The Patient's Secret available at: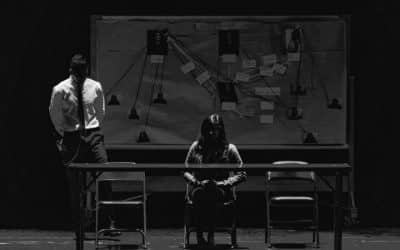 Mystery and Crime Sites You May Not Have Heard Of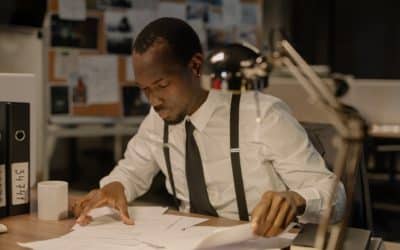 Six experts discuss the form's creativity, craft, and market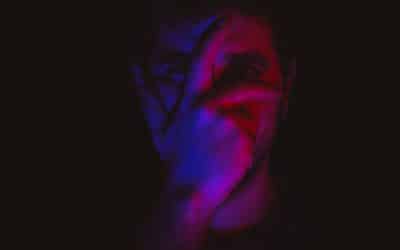 Forensic Psychologists in Crime Fiction