reviewed by Jennifer Bradford
The Perfect Guests is a gothic thriller filled with mystery, misdirection, and intrigue. Centered around Raven Hall, a large Gothic mansion in East Anglica, it is the story of Beth and Sadie told through dual timelines.
In 1988, fourteen-year-old Beth Soames was taken from a children's home by her Aunt Caroline, to Raven Hall to be a companion to Nina Averell. The Averell's daughter is neither ill nor infirmed. It is the isolated location of Raven Hall that requires a companion for Nina.
The girls develop a friendly companionship as they swim in the lake and explore the land around Raven Hall. They are largely restricted to the house and grounds as Nina is told repeatedly that she cannot go into town. No full explanation for the denial of a trip into town – only the phrase that it is too dangerous. All is proceeding nicely until Beth is asked to do a favor for the Averells. It is a unique favor. A strange favor. An odd favor.
The story now switches to the second timeline in The Perfect Guests.
It is 2019 and Sadie Langston is struggling at most everything. Her checking account is in the red, she has lost another part-time job, and her acting career is almost nonexistent. But one phone call can change all this.
Sadie accepts a roll in a Murder Mystery Weekend. Not a prime acting role but an extremely well paying one. She receives beautiful clothes for her role, a storyline and script, transportation to the Murder Mystery site, and of course, funds. Gray clouds are gone. The future is upbeat. Opening the script packet, Sadie learns that she will be driven to the weekend locale – Raven Hall.
Yes, the Averells' old home is the site of the Murder Mystery Weekend.
As the other participants arrive, bits of information come out as to their role in the event. Some seem unusual and oddly intertwined. Now the quests become "What is the purpose of the event?" Throw in power outages, potential food poisoning, vanishing guests, and no phone service and you get an unsettled group of invitees.
Ultimately, all is revealed. The background and stories of the people of Raven Hall are unraveled and exposed.
The dual timeline was interesting and allowed for the many twists and turns in this novel. The characters in the early timeline were more deeply developed than those in the later timeline.
The conclusion of the Murder Mystery event seemed too perfect. Every question is answered – even those we didn't know we had.
She confronts what mothers throughout history have had to do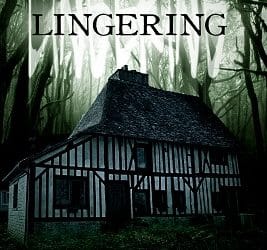 there is something in the house, trying to communicate with them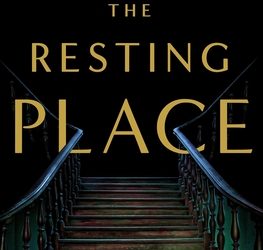 She came face to face with the killer