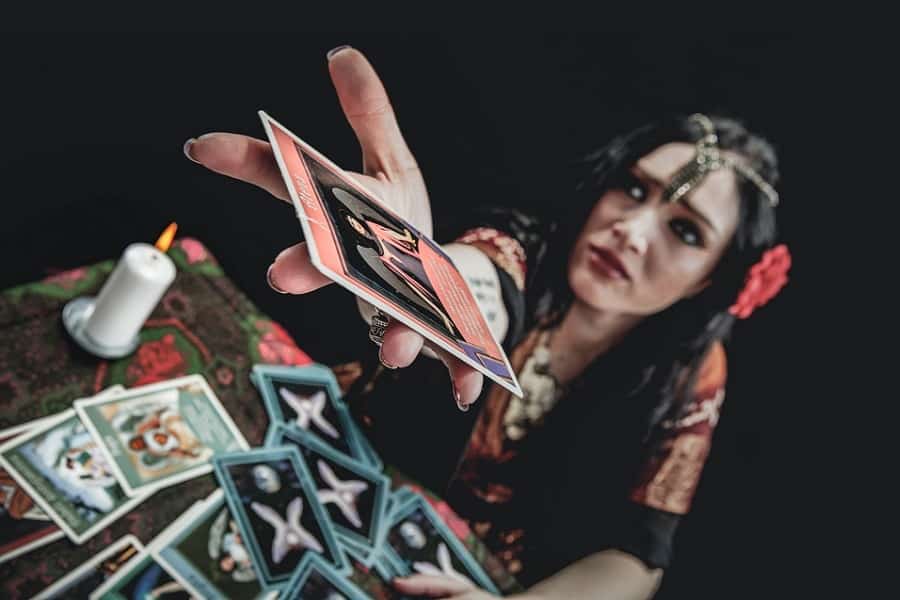 Five outstanding psychic mystery books
For many people, when we think of psychics, we picture a woman covered in colorful rings and shawls sitting in front of a crystal ball or a late-night TV hotline promising to tell you your future. But we rarely see these kinds of psychics in mysteries.
Instead, we see regular people gifted with abilities we all wish we had ourselves. We want to talk to our dead loved ones, we want to know our futures, we want to know what our aloof spouse is thinking. Especially when something tragic and mysterious happens, we want to know the unknowable—even when the rational laws of the universe tell us it isn't possible. We want to believe that if we can't know, someone out there can. Enter the psychic sleuth.
But the role of a psychic in a mystery is a strange one. The author has to limit their psychic abilities, or else the mystery would be solved right on page one. An all-knowing psychic wouldn't be a very exciting read, so authors narrow their characters' gifts. Maybe they have random, incomplete visions of the future. Maybe they can read an object's history, but see no further beyond the object. Maybe they can communicate with the dead, but only when the dead are willing. So, the psychic sleuth is impeded, unable to see the whole crime. They must use other methods to solve the mystery. Some authors equip their psychic characters with standard detection tools to assist them, while others like to bring in additional psychic characters with varied abilities to help the main sleuth solve the crime. The psychics can then combine their various abilities in order to see the whole picture.
The below five mystery and suspense books take this approach, weaving tales of multiple psychics coming together to solve the mystery.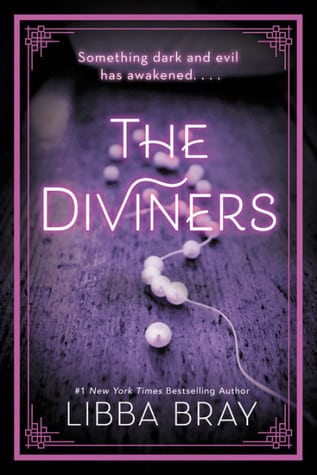 The Diviners by Libba Bray
Libba Bray brings the reader to New York City during the spiritualist craze of the 1920s in The Diviners. We meet 17-year-old Evie O'Neill, who has the unique ability to read the history of objects, which she showcases as a party trick. As punishment for her careless revelry, Evie's parents force her to move to New York to live with her Uncle Will, who runs a museum of the occult. Evie is determined to have the time of her life, but instead, she becomes wrapped up in a sinister murder mystery when Will is asked to consult on the case. As more bodies are found, it becomes clear that dark forces are involved in the ritualistic killings, including a peculiar church with curious goings-on. There's also a connection to a past case involving an executed murderer named Naughty John.
Evie's ability proves invaluable during the investigation, but she can't do it alone. Evie finds herself encountering other young folks who have similar supernatural talents, including the gift of psychic sight, the capacity to heal others, and the ability to move around unseen. As the story progresses, Evie and her friends must discover if there's a copycat killer afoot, or if Naughty John himself has come back to haunt NYC once again. Meanwhile, the nature of the Diviners themselves is under suspicion. Who are these gifted individuals? And does Uncle Will know more than he's saying about their origins?
The Diviners is the first book in a four-book series.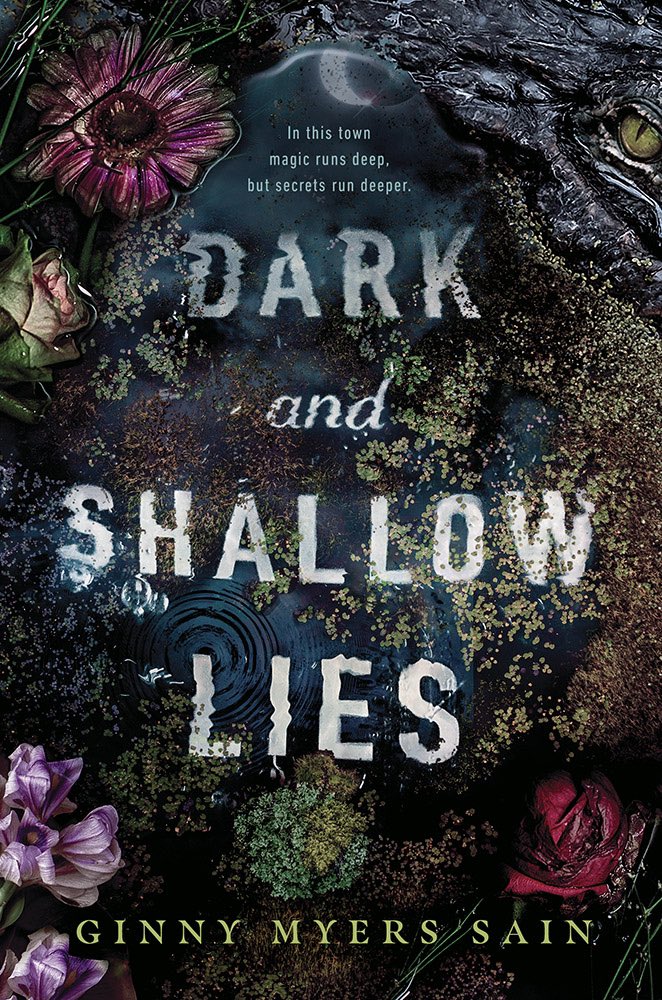 Dark and Shallow Lies by Ginny Myers Sain
Ginny Myers Sain weaves together a spellbinding, addictive mystery set in the "Psychic Capital of the World" in Dark and Shallow Lies. The small town of La Cachette, Louisiana is unlike any other town. It is filled with psychics with varying abilities ready to take cash from tourists in exchange for their psychic perceptions. But the town has a dark history. Six months ago, Grey's best friend and soul sister Elora disappeared. Elora and Grey are part of an unusual group of ten kids—The Summer Children—all born during the same summer 17 years ago. Two of the group, a set of twin girls, were murdered when they were children, and now Elora is gone, leaving only seven left.
Grey lives in Arkansas now but is back in La Cachette for the summer and determined to find out what happened to Elora. Grey has always been the only one of The Summer Children without any psychic abilities, but now she's started having visions and she's finding that everyone around her has something to hide, even her own grandmother. With the help of a secret outsider living in the bayou, Grey starts to uncover the town's secrets and begins to wonder if what happened to Elora could be connected to the town's sordid history of violence, including the twins' murder 13 years ago.
Grey is reluctant to push her friends into talking about their own, often painful, psychic experiences, nor does she want to discuss her visions, so she gathers the bits and pieces of the puzzle slowly over the course of the book.
From psychic artistry to feeling the emotions of others, no one in La Cachette escapes unscathed by their gifts. As Grey tries to solve the mystery, Myers Sain explores the powerful influence of psychic abilities on the psyche of each character as well as the little town around them, making the reader wonder if some things are better left unknown.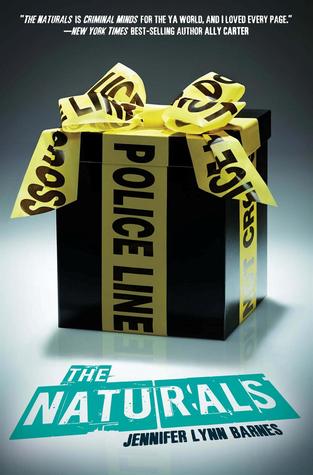 The Naturals by Jennifer Lynn Barnes
The Naturals is a quick, easy young-adult read about an FBI experiment that trains a group of teens known as Naturals. The author doesn't refer to the teens as psychic, but each one has an unexplained natural ability. There's Lia the human lie detector, Michael who can read emotions, Sloane who can process data and patterns in her head, and Dean and Cassie, the profilers, who can read people, instantly understanding the what and why of human behavior. The teens are recruited by two FBI agents to use their special abilities to work on cold cases, grooming them to one day work on live cases.
Cassie is the newest recruit and the main character. While her profiling ability is natural, her mother taught her to hone her skills from a young age. But when Cassie was 12, her mother mysteriously disappeared and is presumed dead. Her mother's own cold case draws Cassie to the FBI program. Shortly after she joins, a serial killer with a personal stake starts murdering women who look very similar to Cassie's mother. The teens are ordered not to investigate the new string of murders, to instead keep working on cold cases, but how can Cassie stay out of it when the killer is calling to her? With the help of the other Naturals and their abilities, Cassie is determined to keep investigating the case.
The Naturals is the first book in a four-book series.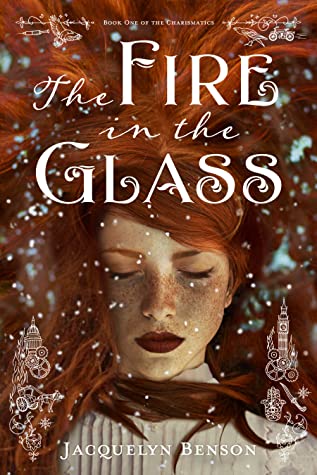 The Fire in the Glass by Jacquelyn Benson
In this historical mystery, Jacquelyn Benson takes us to 1914 London where Miss Lily Albright is tormented by visions of the future that she has not been able to prevent no matter how hard she tries—even her own mother's death. Now, there's a gruesome killer stalking women who claim to be psychic mediums, and Lily has a vision telling her that her friend will soon be next. Lily decides to investigate the killings, hoping to thwart her vision even if she's never been able to do so before.
Lily has always assumed she was alone in her abilities, believing self-proclaimed mediums to be a sham, until she meets the mysterious Mr. Ash who gives Lily an open invitation to The Refuge, a gathering place for charismatics—gifted individuals like herself. Lily resists his offer, but as the killer strikes again, she quickly learns she cannot find the killer alone. Lily keeps crossing paths with Lord Strangford, a withdrawn, solitary man who appears to have his own unique ability. A tether connects Lily and Strangford, pulling them together, but they each have their own demons pushing them apart. Lily will have to put aside her fears and start trusting Strangford and the other charismatics if she wants to save her friend's life.
The Fire in the Glass is the first book in an ongoing series.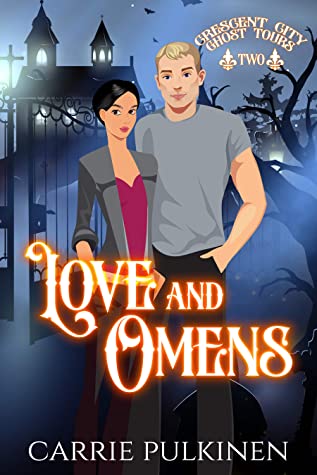 Love and Omens by Carrie Pulkinen
If you like romance with your mysteries, be sure to check out Love and Omens, which focuses on a group of psychics living in New Orleans and operating a ghost tour agency. Blake can read the history of any object he touches. After getting run out of New York City, he's setting up a true crime museum. His gift allows him to authenticate the objects the museum displays.
Sydney resents her visions of the future—they've never brought her anything except pain. Unalterable, they show her what's to come with no hope of changing the future. Sydney has been happily guiding ghost tours for years, but now that the company's owner, Sean, wants to take Blake on as a partner, Sydney's life is in shambles. She dated Blake 8 years ago but left him high-and-dry after a distressing vision.
Blake and Sydney are forced back together to investigate a couple of ghosts in Blake's museum who seem to have something important to say, as well as Sydney's frightening new vision of a coffin with a mysterious body inside. Sydney dives deep into her visions to find clues, but she can't solve the mystery alone. With some help from Sean, who can communicate with ghosts, and her coworker Eric, who feels the emotions of those around him, and a lot of help from her ex-flame Blake, can Sydney find out who is going to die? More importantly, for the first time, can she thwart her vision and prevent their death?
Love and Omens is the second book in the Crescent City Ghost Tours series but can be read as a stand-alone.
About the Author
Elle Wren Burke is a paranormal cozy mystery author who writes witty, fun books with strong females as protagonists. Elle has always been fascinated with psychics and their mysterious gifts, and she loves to read and write about them. Her current series, Prickly Pear Psychic Mysteries, features a psychic living in the Southwest. Elle lives in Arizona with her husband and fur baby.
https://elleburkeauthor.com/books/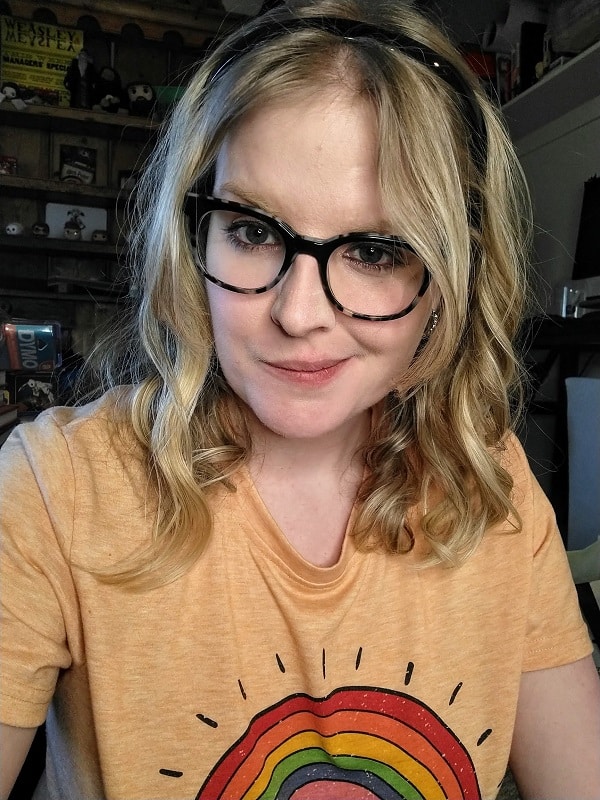 More Supernatural Features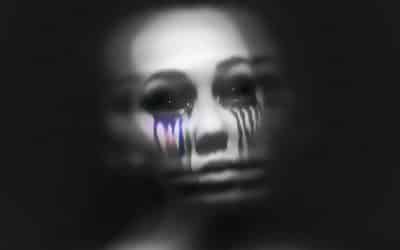 A Librarian's Approach to Reading Paranormal Mysteries and Thrillers
Ten Supernatural Thrillers that are Also Great Detective Stories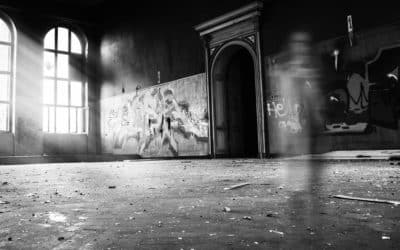 Police Procedurals and the Supernatural Thriller
Supernatural Thriller Reads