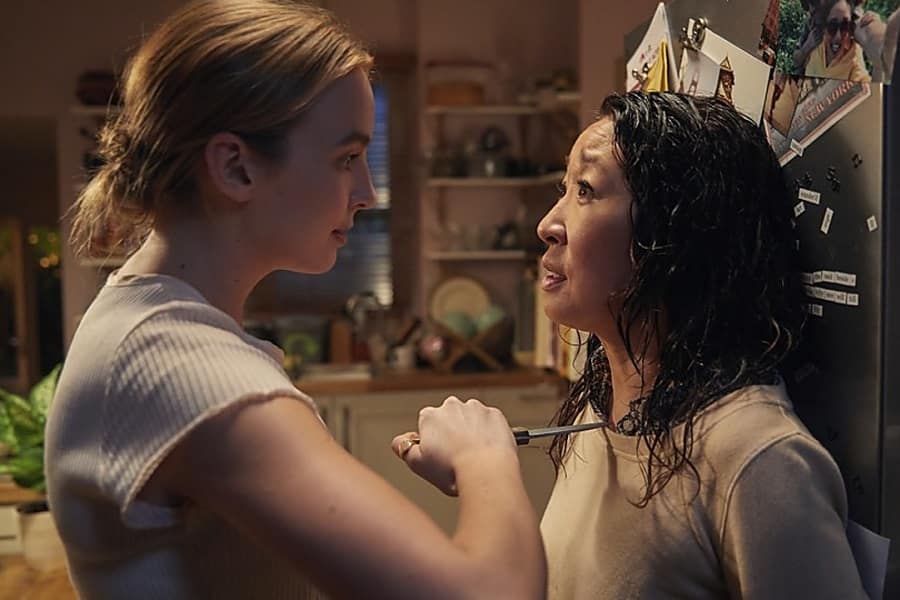 The Sexiest Thrillers Ever
Nine books and book-to-film adaptations that will leave you gasping
Are you thirsting for an edge-of-your-seat, twisty thriller with sensual overtones?
You are in very good company, because the search for sexy thrillers is my everlasting quest. I can't tell you the number of hours I have spent adding movies to my watchlists and books to my shopping cart. After nearly thirty years of ingesting these character-driven, sensual sagas (I started young!), I've done the very dirty work of compiling the crème de la crème—from book or book-to-screen adaptations—into this listicle (lusticle?).
In no particular order, below are my top nine sexiest psychological thrillers ever. I'm rating the mature content on a scale from one to five. A rating of one is equivalent to a single burning match, whereas a five is a raging house fire.
1. THE HANDMAIDEN (2016 FILM)
Elevator Pitch: This sumptuous Park Chan-wook film is based on the novel Fingersmith by Sarah Waters (of Tipping the Velvet fame). An arthouse interpretation of the classic con-artist scheme.
Why Watch? Elegantly composed and exquisitely acted, this film is chock-full of twists and sensuality. I don't even want to explain anything for fear of ruining the ride. Take my word for it, this one is an absolute must-watch.
Heat Index: 5/5
2. FLOWERS IN THE ATTIC (1979 NOVEL)
Elevator Pitch: After the untimely death of her husband, a young mother takes her four children to her parents' mansion and locks them up in the attic, hiding them from her ailing father, in the hopes that he will die and leave her a large inheritance.  
Why Read? Look, there's no way to sugarcoat this—the book is a straight-up incest romance that sets up a twisted family saga spanning multiple books. At this point, with several screen adaptations, the story is infamous. Nonetheless, the vivid imagery and the emotional exploration of the lead character make this a compelling and unforgettable read.  
Heat Index: 3/5
Elevator Pitch: When a housewife goes missing, everyone's eyes turn to her husband. But did he make his wife disappear, or is there something even more sinister at play?
Why Watch? The film, in my opinion, surpasses Gillian Flynn's novel of the same name. Director David Fincher crafted an anxious delight from the already-brilliant source material, and the film holds up even after multiple rewatches. Ben Affleck is at ease in his husband-as-possible-villain role, and Rosamund Pike gives a transcendent performance. 
Heat Index: 2/5 (Shoutout to Emily Ratajkowski's breasts.)
4. THE FIXER (2016 NOVEL)
Elevator Pitch: A rich, elusive bachelor is drawn out of the shadows by a woman seeking to solve a personal mystery. This is the first book in the Games People Play series by HelenKay Dimon. 
Why Read? If sexy alpha males are your thing, then this book will delight. 
Heat Index: 3/5
5. KILLING EVE (TV SERIES 2016-PRESENT)
Elevator Pitch: An MI-6 agent investigates a female assassin who is committing murders at the behest of an international crime syndicate. 
Why Watch? Based on Luke Jennings' thriller, Codename Villanelle, this show is nothing less than delicious. It's got the whimsy of Wes Anderson with a distinctly feminine aesthetic. The two female leads play out the "opposites attract" trope in a fresh and witty way. Also, Villanelle, the murderer at the heart of the show, kills with such creativity and panache, that you root for her––regardless of the collateral damage. 
Heat Index: 2/5
6. DEEPER THAN THE DEAD (2009 NOVEL)
Elevator Pitch: From bestselling author Tami Hoag, this first-in-series page-turner is about an elementary school teacher and her dalliance with an FBI detective who's on the hunt for a gruesome murderer.
Why Read? I'm a sucker for serial killers! This book is gripping, and the romance is nice and steamy. 
Heat Index: 3/5 
7. SHARP OBJECTS (TV SERIES 2018)
Elevator Pitch: A journalist, who recently left psychiatric treatment, returns to her hometown to investigate a string of murders.
Why Watch? In eight episodes, this southern gothic thriller (based on the Gillian Flynn novel of the same name) takes you to hell and almost back. Amy Adams brings sincere empathy to the role of a woman severely damaged by her troubled past and her abusive family dynamic.  
Heat Index: 2/5
8. A STUDY IN SCARLET WOMEN (2016 NOVEL)
Elevator Pitch: A lady detective in Victorian England solves murders under the pseudonym Sherlock Holmes. 
Why Read? This is the first in a series of books about lead character Charlotte Holmes, by romance writer Sherry Thomas. I enjoy a good detective story, even if this is a bit light on the smut for my taste. If you're looking to fill your Bridgerton void, this might do the trick. 
Heat Index: 1/5 
9. ALIAS GRACE (TV SERIES 2017)
Elevator Pitch: This miniseries is based on a Margaret Atwood historical fiction novel of the same name about a housekeeper who may or may not have murdered her employers. 
Why Watch? The six-part series dives deeply into the subject matter, and it pulls you in different directions with respect to the alleged murderess. The period costumes and art direction transport you into another time and give you a sense of how horribly suffocating the past was for women. 
Heat Index: 1/5
About the Author
Jincey Lumpkin is a writer and creative director in Luxury Beauty. She is the author of the fantasy thriller Mermaid of Venice. Recognized as a thought leader on women and culture, Jincey has written 50+ columns for the Huffington Post and Playboy. She headlined Sex Week at Harvard and gave an infamous TEDx talk, "Are Robots the Future of Sex?" She has been profiled by Dateline NBC, Vice, and GQ, among others. Out Magazine listed her in its "OUT 100", naming her as one of the world's most influential LGBTQ+ people, alongside celebrities like Laverne Cox and Ricky Martin.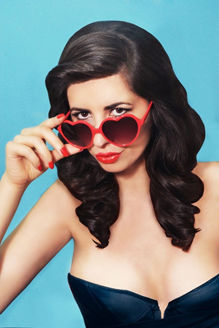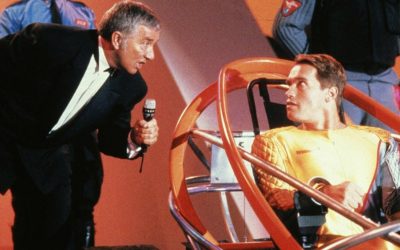 Why we love horrifying games in our fiction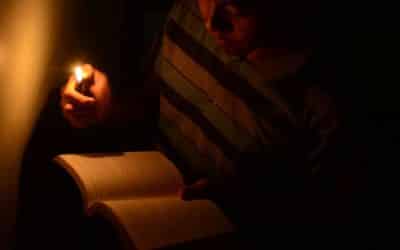 10 Book Club Questions for a Thriller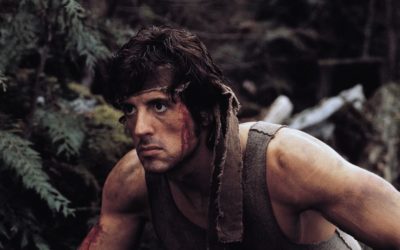 A Psychological Perspective on Why We Love Thrillers